A full academic year during the pandemic brought about new challenges and obstacles, but the UCLA Center for the Study of Women (CSW) found ways to stay connected and reach new heights as a research center and a feminist community hub. With staff and faculty working from home, CSW continued to host fantastic, world-renowned speakers through virtual events, and to support UCLA students and faculty with funding and resources.
New CSW Team Members
The 2020-2021 academic year marked Grace Kyungwon Hong's first year as CSW Director. New faculty leadership also saw Lieba Faier as Advisory Committee Chair and the return of Jessica Cattelino as Associate Director.
The CSW team also welcomed new Management Services Officer, Rosa Chung, and Administrative Specialist, LaShae Robinson. Program and Research Developer Katja Antoine joined the staff in the Winter 2020 quarter, only a few short weeks before the office had to close because of the pandemic. Katja's swift adaptation and professionalism made for a smoother transition into a virtual setting for all of CSW this past year.
2020 Policy Briefs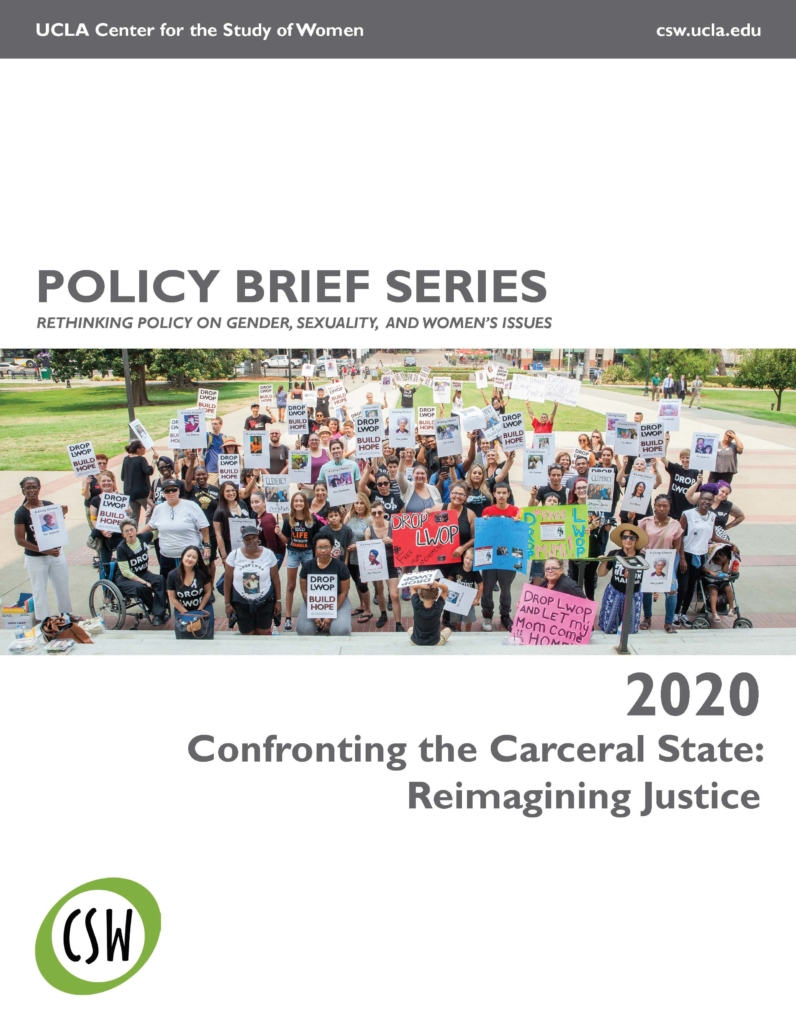 To kickstart the fall quarter, CSW published the 2020 Policy Brief Series on "Confronting the Carceral State: Reimagining Justice." These policy briefs were written by CSW Policy Brief Prize recipients, which included graduate students from UCLA and UCSD, as well as system-impacted activists and organizers from the California Coalition for Women Prisoners (CCWP) and the Drop LWOP coalition.
Fall Welcome and Open House
Though we were unable to host our annual joint Fall Reception with the Department of Gender Studies, CSW Director Grace Hong and Gender Studies Interim Chair Kathryn Norberg recorded these thoughtful video messages to welcome incoming and returning UCLA students.
In lieu of our fall Open House and the Graduate Student Orientation Resource Fair, CSW offered virtual information sessions via Zoom. Attendees received information packets offering an introduction to CSW's research streams and resources.
Director Hong's Welcome Message
Introduction to CSW – For Graduate Students
Introduction to CSW – For Undergraduate Students
2020 Awards Celebration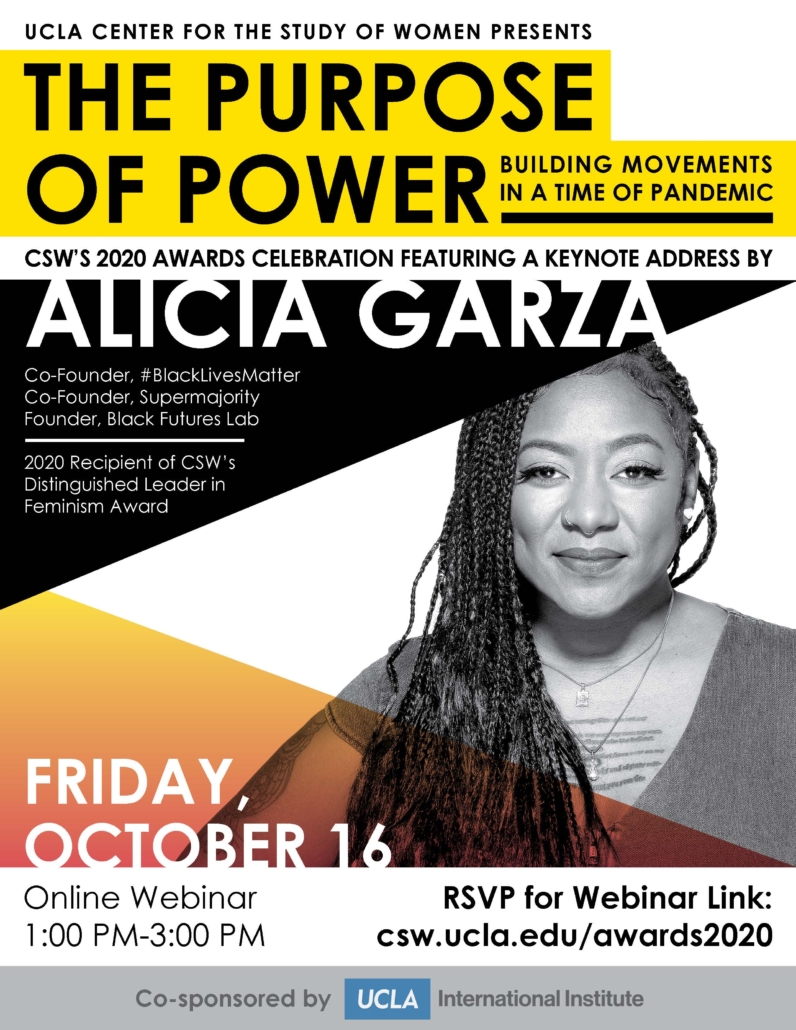 CSW's annual Awards Celebration was postponed from May 2020 to October 16, 2020. We were honored to host Alicia Garza, founder of Black Futures Lab and cofounder of the Black Lives Matter Global Network. Garza accepted CSW's 2020 Distinguished Leader in Feminism Award and gave a powerful keynote address, "The Purpose of Power: Building Movements in a Time of Pandemic."
Alicia Garza: "The Purpose of Power"
Gender, Race, and Age Behind Bars: Impacts of Long-term Sentencing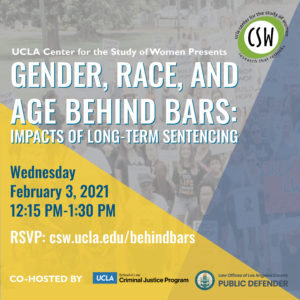 Cohosted by the Criminal Justice Program at the UCLA School of Law and the Los Angeles County Public Defender's Office, "Gender, Race, and Age Behind Bars: Impacts of Long-term Sentencing" was a panel discussion between formerly-incarcerated activists Jane Dorotik and Romarilyn Ralston and LA County Public Defender Ricardo Garcia, moderated by Alicia Virani, Gilbert Foundation Director of the Criminal Justice Program. Dorotik and Ralston were 2020 Policy Brief Prize recipients and authors, whose writings served as the catalyst for this event.
Gender, Race, and Age Behind Bars: Impacts of Long-term Sentencing
Thinking Gender 2021: Care, Mutual Aid, and Reproductive Labor in a Time of Crisis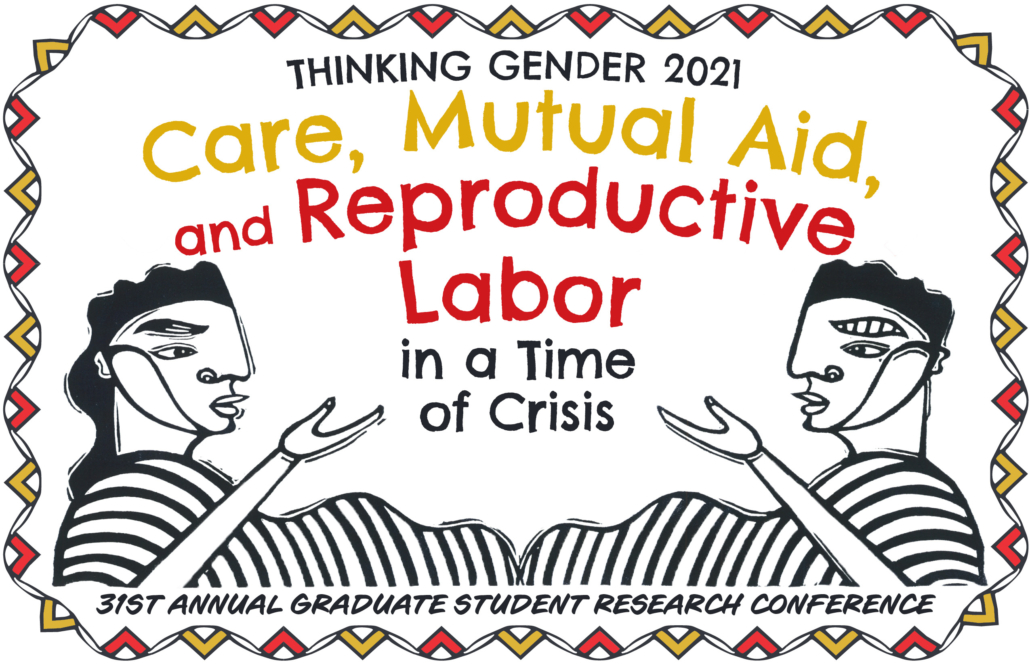 This year's Thinking Gender Graduate Student Research Conference, "Care, Mutual Aid, and Reproductive Labor in a Time of Crisis," consisted of private workshops for graduate student participants and culminated in keynote presentations on April 30, 2021 by Dean Spade, JD, and Dr. Melanie Yazzie (Diné). Their individual keynotes were followed by a conversation with Thinking Gender 2021 Coordinator Rosie Stockton and UCLA graduate student Catherine Feliz. The poster art features the illustration, "Social Solidarity," by artist and activist Favianna Rodriguez.
Conversations in Black Feminist Practice: Black Queer Radicalisms

On May 7, 2021, the Black Feminism Initiative hosted "Conversations in Black Feminist Practice: Black Queer Radicalisms" with political strategist and cultural worker Charlene Carruthers and Professor of English Language and Literature C. Riley Snorton. Their conversation was followed by a Q&A led by BFI Working Group Member Ebony Oldham.
History of CSW: A Visual Timeline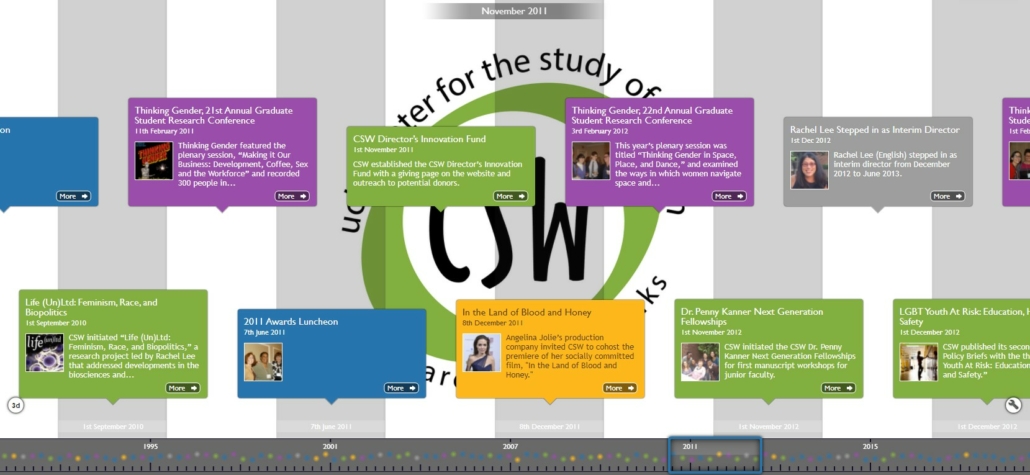 After several years in the making, CSW published the History of CSW visual timeline, highlighting CSW's achievements and notable events spanning from 1983 to early 2021. We hope you enjoy scrolling through the center's rich and impactful history and continue to follow our work for many more years to come.
History of CSW: A Visual Timeline
2021 Awards Celebration
CSW's 2021 Awards Celebration took place on May 20, 2021 and honored Los Angeles County Supervisor Holly J. Mitchell as the 2021 Distinguished Leader in Feminism Award recipient. Supervisor Mitchell delivered the keynote address, "Intersectional Feminism and the Fight for Justice."
Intersectional Feminism and the Fight for Justice
2020-2021 Student Award Recipients