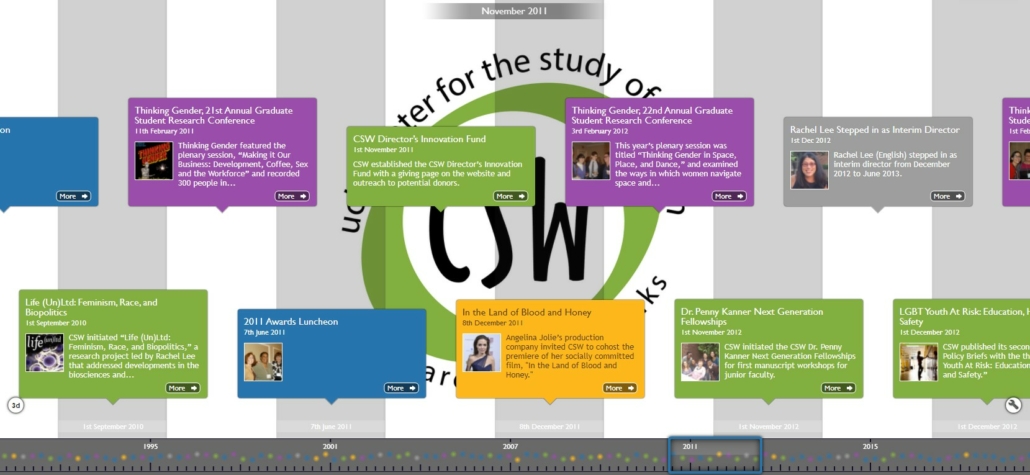 After several years in the making, we are very excited to present the History of CSW: A Visual Timeline! Through the combined efforts of our CSW student workers Aye Pyae and Joycelyn Liu and Outreach and Media Coordinator Arielle Bagood, we've compiled this visual timeline highlighting CSW's achievements and notable events spanning from 1983 to early 2021.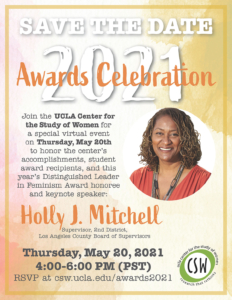 Since its founding, CSW has had a powerful impact on the study of gender, sexuality, and women's issues across the campus and around the world. Today, CSW continues to work towards a world in which education and scholarship are tools for social justice feminism, improving the lives of people of all genders.
We hope you enjoy scrolling through the center's rich and impactful history and continue to follow our work for many more years to come. And please join us in our celebration of the 2020-2021 academic year by registering for the 2021 Awards Celebration. In addition to honoring this year's faculty and student award recipients, we will also be presenting the 2021 Distinguished Leader in Feminism Award to keynote speaker, LA County Supervisor Holly J. Mitchell!