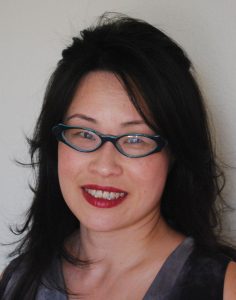 Grace Kyungwon Hong
Director
Grace Kyungwon Hong is Professor in the Department of Gender Studies and the Department of Asian American Studies. She teaches courses on women of color feminism, feminist knowledge production, and neoliberalism. She is the author of Death Beyond Disavowal: The Impossible Politics of Difference (University of Minnesota Press, 2015) and The Ruptures of American Capital: Women of Color Feminism and the Cultures of Immigrant Labor (University of Minnesota Press, 2006) and the co-editor (with Roderick Ferguson) of Strange Affinities: The Gender and Sexual Politics of Comparative Racialization(Duke University Press, 2011). She is the co-editor (also with Roderick Ferguson) of the Difference Incorporated book series at the University of Minnesota Press.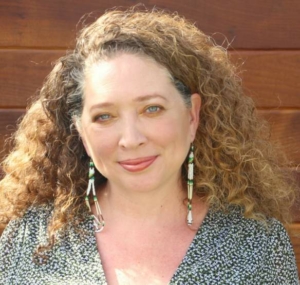 Mishuana Goeman
Associate Director
Dr. Mishuana Goeman, Tonawanda Band of Seneca, is Professor of Gender Studies and American Indian Studies, and affiliated faculty in Community Engagements and Critical Race Studies in the Law School, UCLA. She is also the inaugural Special Advisor to the Chancellor on Native American and Indigenous Affairs. She was a 2020-2021 Distinguished Visiting Scholar with the Center for Diversity Innovation at the University of Buffalo located in her home Seneca territories. Along with several journal and book chapters, she is also the author of Mark My Words: Native Women Mapping Our Nations (University of Minnesota Press, 2013), co-editor for Keywords in Gender and Sexuality Studies (NYU Press, FALL 2021) and a Co-PI on several community based digital projects, Mapping Indigenous L.A (2015), Carrying Our Ancestors Home (2019), and California Native Hubs.
Jasmine Trice
CSW Advisory Commitee Chair
Jasmine Nadua Trice is Associate Professor of Cinema & Media Studies in the Department of Film, Television, and Digital Media. Incorporating critical perspectives grounded in dynamics culture and power, she has taught classes on histories of exhibition and moviegoing, media studies approaches to space and place, transnational media industry studies, Southeast Asian film and video cultures, and Asian urbanism on screen. Her first book, City of Screens: Imagining Audiences in Manila's Alternative Film Culture (Duke University Press, 2021) examines the politics of cinema circulation in early-2000s Manila, Philippines, a moment of profound technological and industrial transition. Employing theories of public culture, urban studies, and Philippine cultural studies, the book traces Manila's post-millennial cinema landscape by focusing on the primary locations of film exhibition and distribution: the pirated DVD district, mall multiplexes, art-house cinemas, the university film institute, and state-sponsored cinematheques.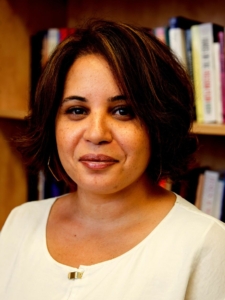 Sarah Haley
Senior Faculty Research Associate
Sarah Haley, Associate Professor of Gender Studies and African American Studies at UCLA, has research and teaching investments in black feminism, gender history, carceral studies, labor, and black radicalism. She is the author of No Mercy Here: Gender, Punishment, and the Making of Jim Crow Modernity (UNC Press, 2016), which examines the lives of imprisoned women in the U.S. South from the 1870s to the 1930s and the role of carcerality in shaping cultural logics of race and gender under Jim Crow. She is currently working on a black feminist history of the rise of the contemporary carceral state that interrogates the role of state intrusion and violation of black domestic space. Her research has been supported by the Gilder Lehrman Center for the Study of Slavery, Resistance, and Abolition; the Ford Foundation; and the Woodrow Wilson Foundation. She has also worked as a paralegal for the New York Office of the Federal Public Defender and as a labor organizer with UNITE-HERE.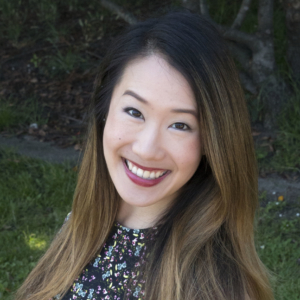 Rosa Chung
Management Services Officer
(310) 794-7821
Rosa, as the manager and chief financial officer, is responsible for all operations of CSW. She provides key administrative recommendations to the CSW Director and faculty leadership as well as supervises all employees and researchers. She oversees financial services; personnel and human resources; employment and benefit services; staff, faculty, and student recruitment; information technology services; administration; donor relations and development; fundraising and partnerships; and awards and grants. She also manages CSW's facilities, budgets, and events.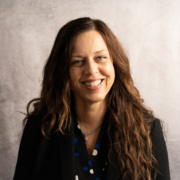 Katja Antoine
Program and Research Developer
(310) 825-5955
Katja oversees and develops CSW research and programs, including publications (blog/video posts, journals, articles, policy briefs, working papers), events (workshops, conferences, colloquia/symposia, lectures), and community outreach/engagement. She collaborates with and advises CSW faculty leadership on their research goals and missions and provides support to the Management Services Officer on awards and grants, development/donor relations, and oversight of student researchers.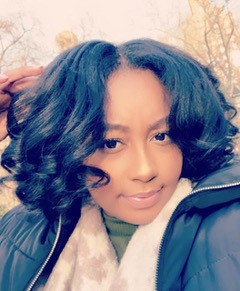 LaShae Robinson
Administrative Specialist
(310) 206-1871
LaShae is responsible for office purchasing, travel booking, and processing entertainment/travel reimbursements and speaker/other payments and invoices. She manages the Director's calendar and provides support with main office administration and events administration. She is also the back-up for the Management Services Officer on fiscal matters, payroll/personnel, facilities requests, and emergency/safety coordination.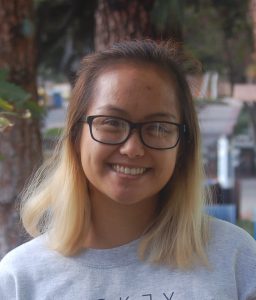 Arielle Bagood
Outreach and Media Coordinator
(310) 825-0590
Arielle is responsible for outreach, marketing, digital media, and publications initiatives for CSW's events and research projects. She provides programmatic and administrative support for research initiatives, including the 35th Anniversary Celebration. She also assists event coordination and general office administration and oversight.

Dr. Eve Lorane Brown
Postdoctoral Scholar
Dr. Eve Brown is a Ford Foundation Postdoctoral Fellow and UCLA Postdoctoral Scholar. Her project is titled, "Still They Rise!: Exploring the impact of stigma, discrimination, and violence in the lives of African American transgender women". Dr. Brown received her PhD in Psychology at UC Santa Cruz and was a University of California President's Postdoctoral Scholar in African American Studies at UC Berkeley.
Graduate Student Researchers
CSW also employs student researchers as part of the Gender & Water research project. Visit the Gender & Water page to learn more about the team.