The Center for the Study of Women is thrilled to welcome Dr. Jessica Cattelino as the new CSW Associate Director and Dr. Lieba Faier as the new CSW Advisory Committee Chair.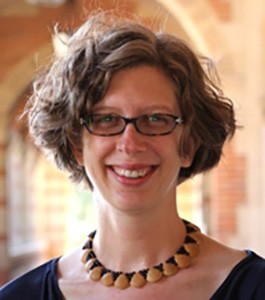 Dr. Cattelino is an Associate Professor of Anthropology and Gender Studies and an affiliate in American Indian Studies. She is a scholar of indigenous sovereignty, the cultural politics of nature, and everyday American political processes and imaginations. She is author of High Stakes: Florida Seminole Gaming and Sovereignty (Duke University Press, 2008), which examines the cultural, political, and economic stakes of tribal casinos for Florida Seminoles. Her second book (in publication) is an ethnography about the cultural value of water in the Florida Everglades, with focus on the Seminole Big Cypress Reservation and the nearby agricultural town of Clewiston. This project tells the human story of Everglades restoration and theorizes the co-production of nature and indigeneity in settler societies like the United States. At CSW, Dr. Cattelino leads an ethnographic study of gender and everyday household water use in Los Angeles. In 2019, CSW published the Gender and Everyday Water Use in Los Angeles Working Paper Series, which presents preliminary results from the study.
Dr. Faier is an Associate Professor of Geography whose work brings ethnographic and feminist approaches to understanding the spatial and cultural dynamics of contemporary transnational processes, particularly as these pertain to people's lives in Japan, the Philippines, and the United States. Her first book, Intimate Encounters: Filipina Women and the Remaking of Rural Japan (University of California Press, 2009) is an ethnography of cultural encounters among Filipina migrants and their Japanese families and communities in rural Nagano. She is currently working on a book manuscript titled The Banality of Good: Rights, Bureaucracy, and Human Trafficking to Japan that focuses on ongoing efforts among NGOs, government agencies, and international organizations to fight the trafficking of migrant women to Japan.
We look forward to sharing more of Dr. Cattelino's and Dr. Faier's work and initiatives as they join CSW's leadership team. Welcome!