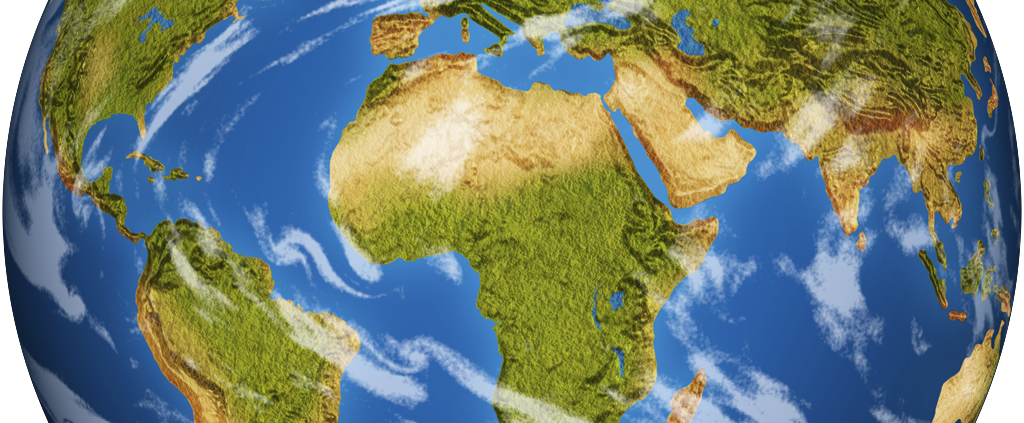 2016-2017 CSW Travel Grant Recipients
CSW is proud to introduce our 2016-2017 cohort of Travel Grant Recipients. Funded through donations from friends and supporters of the Center for the Study of Women, travel grants assist graduate and undergraduate UCLA students with travel expenses related to academic or professional conference presentations and field research on women, gender, and sexuality. Funds are awarded each Fall and Spring quarter. Application details available here.
Special thanks to the members of the Fall 2016 and Spring 2017 selection committees: Susan Ettner, Professor of Medicine and Health Policy and Management;  Aisha Finch, Associate Professor of Gender Studies and African American Studies; Kristy Guevara-Flanagan, Assistant Professor of Film, Television, and Digital Media;  Grace Kyungwon Hong, Professor of Gender Studies and Asian American Studies; and Hannah Landecker, Associate Professor of Biology and Director of the Institute for Society and Genetics.
Congratulations to our 2016-2017 Grantees!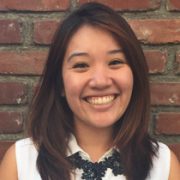 Megan Baker is a second-year Master's candidate in American Indian Studies and will begin doctoral work in the Department of Anthropology in Fall 2017. She received her B.A. in Ethnicity and Race Studies and Middle Eastern, South Asian and African Studies from Columbia University in 2014. Her master's thesis examines sovereignty and Choctaw women's power and authority in an era of economic development in the Choctaw Nation of Oklahoma.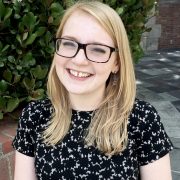 Jennifer Blaney is a PhD candidate in Higher Education and Organizational Change. Jennifer received her bachelor's degree in music from Roanoke College and her master's degree in Education from UCLA. Jennifer currently works as a graduate student researcher on the Building, Recruiting, and Inclusion for Diversity (BRAID) research project, where she examines undergraduate women's experience in computing. Her research interests relate to gender and college student development in STEM, with an emphasis on undergraduate women's leadership in male-dominated STEM fields (e.g., computer science). Her dissertation is entitled "Tapping into the Leadership Conceptions of Undergraduate Women in Computing: A Mixed-Methods Study."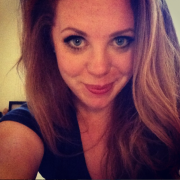 Elizabeth Dayton is a doctoral student in Gender Studies analyzing dominant narratives of sex work in mainstream media and how these narratives often conflict with how many sex workers understand their own lives, experiences, and relationships to their work. Her project looks at how sex worker produced media serve to both re-narrate the representations of sex workers to the public but also as a cathartic experience of making and affective experience of community resilience for sex workers themselves.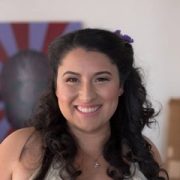 Rocío García is a doctoral candidate in the Department of Sociology. Her research examines how Latinx reproductive justice activists, Latinx feminist scholars, and Latinx feminist artists use intersectional frames and strategies in ways that provide the foundation for a pan-ethnoracial Latinx feminist interpretive framework. In her dissertation, she draws on multi-year participant observation of a reproductive justice organization, oral histories, focus groups, and archival research to map the development and contours of Latinx feminist thought. Garcia holds a BA in Sociology and Spanish from California State University Stanislaus and MA degrees in Sociology from the University of Nevada Reno and UCLA.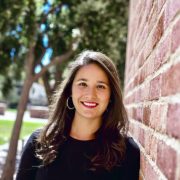 Bianca Haro is a third-year doctoral student in Urban Schooling. She received her Bachelor's in Sociology and Spanish from the University of San Diego. Originally from Southeast San Diego, she developed a passion for educational equity, justice, and empowerment for Youth of Color after witnessing the disproportionate number of Youth of Color who were detained in juvenile detention centers. Using Chicana Feminist frameworks, her current research analyzes the school-to-prison pipeline phenomenon, specifically how Latina high school students are affected by policies and practices that push them out of school. Bianca acknowledges students as co-constructors of knowledge who can help inform policymakers, educational practitioners, and stakeholders on ways to enhance their own educational and life opportunities.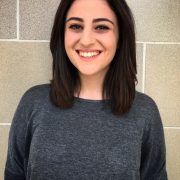 Carla Kekejian is a Master's student in Human Development and Psychology. She is a graduate of the University of California, Irvine with a B.A. in English and a B.A. in Education Sciences with a specialization in English Language Learning. Following the completion of her M.A in June 2017, Kekejian will start her combined M.S/PhD in Communication Sciences and Disorders at the University of Utah. Kekejian's primary research interest concerns speech and language disorders among bilingual individuals and is passionate about continuing her work on "Harsneren," the sign language of married Armenian women.
Read Carla's blog post about Harsneren!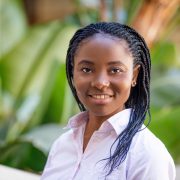 Domale Keys is a doctoral candidate in the Graduate School of Education & Information Studies. Her dissertation explores issues indigenous women activists face, the nonviolent methods they employ for their struggle, and the ways in which their participation evolves transnationally. Her work received a dissertation fellowship from the International Center for Nonviolent Conflict in Washington D.C. Before beginning her doctoral studies, Domale earned her M.Ed. from Harvard University and a B.A in English from Trinity University and has taught high school English in San Antonio, Texas. She is the founding director of Project AIDS Nigeria, a nonprofit which arms secondary students with skills to prevent the spread of HIV and other diseases in Nigeria. Domale will begin a position as a Diversity Fellow at Augustana College in Illinois in the fall.
Read Domale's blog post about Ogoni women's activism!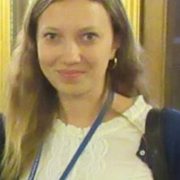 Natalia Konstantinovskaia is a PhD candidate in Asian Languages and Cultures. Natalia is interested in sociolinguistic research on gender in Japan and Russia. In her doctoral project, she explores media-circulated images of femininity, the agency of Japanese and Russian women in their twenties, and their real language. Her work questions the degree to which contemporary theories of gender and indexicality are applicable in cross-cultural contexts, as well as the extent to which these frameworks can inform our understanding of gender in Russian and Japanese societies. Natalia received her B.A. from the Far Eastern State University of Humanities in Khabarovsk, Russia and her M.A. in Japanese Linguistics from UCLA.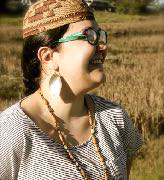 Stephanie Lumsden is an enrolled member of the Hoopa Valley Tribe in Northern California. She received her Bachelor's degree in Women's Studies from Portland State University in 2011 and her Master's degree in Native American Studies from the University of California, Davis in 2014. She is currently a first-year PhD student in Gender Studies. Her dissertation project seeks to flesh out the relationship between the prison industrial complex and settler colonialism. For this project, she is interested in discussing the ways in which settler relationships to land facilitate an economy that depends on the incarceration of millions of people. She is focused on articulating the value of land while centering Native epistemologies of belonging and responsibility. She also seeks to explore how the dispossession of Native women in particular makes incarceration possible and what this means for abolition politics.
Read Stephanie's blog post about incarceration and land dispossession!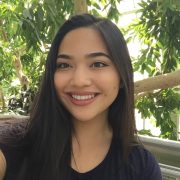 Monique Magdaleno is a third-year undergraduate majoring in Political Science with a dual concentration in American Politics and International Relations. This spring, she was selected as an Engagement and Mobilization Intern at the National Women's Law Center located in Washington, DC. She is interested in issues of equity and civic engagement through schooling, as well as juvenile justice reform. Her current research focuses on education policy where she hopes to highlight and dismantle the ways in which the school-to-prison pipeline disproportionately affects girls of color. Monique is passionate about the nexus between law and shaping public policy, and looks forward to exploring the intersections of urban issues and education reform this upcoming year.
Sayantan Mukhopadhyay is a graduate student in Art History. His current research interests include histories of display and queer identities in modern South Asia. Prior to his arrival in Los Angeles, Sayantan worked in commercial galleries in New York and New Delhi and in the education sector in Shanghai. He holds a BA from Williams College in Comparative Literature and Art History.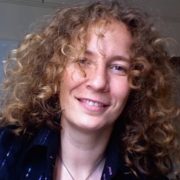 Tiffany Naiman recently completed her PhD in Musicology and is now a post-doctoral fellow in the Teaching Matters program at Stanford University. She is a DJ, electronic musician, and documentary film producer. Tiffany also holds an MA in African American Studies and a BA in American Literature and Culture from UCLA. A scholar of popular music, temporality, disability studies, and the voice, her dissertation, "Singing at Death's Door: Late Style, Disability, and the Temporality of Illness in Popular Music," reflects on musical and cultural responses to illness, disability, and dying while contributing to our understanding of the social significance of popular music in regard to these areas.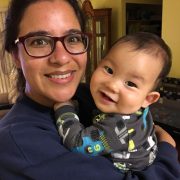 Diana Porras is a PhD Candidate in Urban Schooling. Her research is focused on participatory policymaking. She is particularly interested in the engagement of immigrant Latina mothers (madres) in school district budgetary and policymaking processes. She seeks to better understand the roles madres play and want to play in education policymaking, and the unique insights they contribute to decisions made in districts. By investigating this topic, she hopes to bring to light new and informative ways in which Latina mothers can and are breaking down the distance between themselves and district administrators. Ultimately, her goal is to share how education policies and practices could be developed, implemented, and evaluated through authentic, collaborative, and inclusive measures.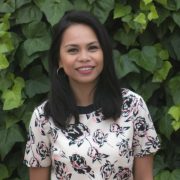 Shena Sanchez is a doctoral student in Urban Schooling. She received her master's in International Education Policy from Vanderbilt University and her bachelor's degree in English literature from Roanoke College. Her work examines the ways in which education policies and practices are racialized and gendered, focusing particularly on the college-going experiences of urban Black and Brown girls. In 2015, she started the Lavender Girls Project, a mentoring and research group—for and with urban Black and Brown girls—that explores how discipline and academic tracking shape their college-going trajectory. The Lavender Girls Project is grounded in educational justice and an ethic of love, centering the voices of Black and Brown girls. Shena's work has been supported by the Ralph J. Bunche Center for African American Studies.
Read Shena's blog post about her work with the Lavender Girls Project!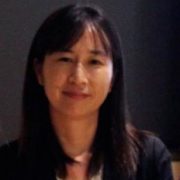 Wakako Suzuki received her Bachelor of Arts in German Literature from Rikkyo University and her Master of Arts in Japanese Literature from Stanford University. She is interested in the role of translation and adaptation in Japanese literature, with a particular focus on gendered language and women's literary production in the late 19th and early 20th centuries. Among her interests is the adaptation of Izumi Kyōka's literature.
Read Wakako's blog post about representations of femininity in early Japanese film!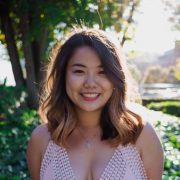 Emily Taing is a first generation college student originally from San Jose, California, who grew up working in her family donut shop. During her time at UCLA, she double majored in International Development Studies with a concentration on Southeast Asia and Asian American Studies, and a minor in European Studies. This past academic year, Emily completed an honor thesis titled "Cambodian Women And Remembering Across Generations: Refugees, Trauma, and Resilience," which was awarded the UCLA Undergraduate Research Scholars Grant and a Center for the Study of Women 2017 Travel Grant. This fall, Emily will be moving to New York City and pursuing a Master's degree in American Studies at the Center for the Study of Ethnicity and Race at Columbia University Graduate School of Arts and Sciences.
Read Emily's blog post about her research with Cambodian refugees!