Thinking Gender 2019 Keynote Panel: Abolitionist Feminist Futures

Friday, February 22, 2019
UCLA Luskin Conference Center
---
KEYNOTE PANEL: ABOLITIONIST FEMINIST FUTURES
Thinking Gender: Feminists Confronting the Carceral State will feature a keynote panel of distinguished scholar-activists:
ALISA BIERRIA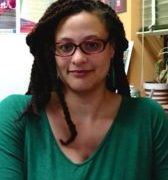 Read a blog post about Alisa Bierria.
Alisa Bierria is an Assistant Professor in Ethnic Studies at the University of California, Riverside. She is a member of a number of community based projects, including a co-founder of Survived & Punished, a national initiative that develops policy, legal advocacy strategies, and community education and organizing materials that challenge the criminalization of survivors of domestic and sexual violence. Alisa is also a co-editor of Community Accountability: Emerging Movements to Transform Violence, a special issue of Social Justice: A Journal of Crime, Conflict, and World Order.
COLBY LENZ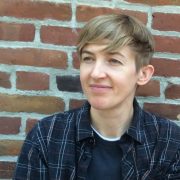 Read a blog post about Colby Lenz.
Colby Lenz is a Davis-Putter scholar and Ph.D. candidate in American Studies and Ethnicity at the University of Southern California. Colby researches criminalization, gender violence, and social movements in California, with an emphasis on life and death-term criminal sentencing and the ethical contradictions and social movements that emerge from these conditions. Colby incorporates and centers the analysis of imprisoned people in California's women's prisons, including survivors of gender violence and movement organizers who are serving life and death sentences. Colby is a long-time organizer and legal advocate with the California Coalition for Women Prisoners, working with people imprisoned in California women's prisons. Colby is also a co-founder and organizer with Survived & Punished, a national organizing project to end the criminalization of survivors of sexual and domestic violence.
ROMARILYN RALSTON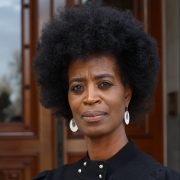 Romarilyn Ralston is a black feminist activist and scholar. For three decades she has organized for gender and racial justice and against the violence of imprisonment––first while incarcerated, and more recently as an advocate on the outside. Romarilyn is currently the program coordinator of Project Rebound at the California State University-Fullerton, which provides formerly incarcerated students with tools and opportunities to help them thrive as scholars. She is also an organizer with the California Coalition for Women Prisoners, a recent fellow of the Women's Foundation of California's Women's Policy Institute, and a graduate of JustLeadershipUSA's Leading with Conviction Program. Romarilyn holds a B.A. with honors in Gender and Feminist Studies from Pitzer College and an M.A. in Liberal Arts from Washington University.
BETH RICHIE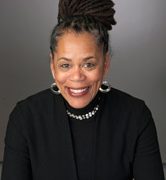 Read a blog post about Beth Richie.
Beth Richie is Department Head in Criminology Law and Justice and Professor of African American Studies at the University of Illinois at Chicago. The emphasis of Dr. Richie's scholarly and activist work has been on the ways that race/ethnicity and social position affect women's experience of violence and incarceration, focusing on the experiences of African American battered women and sexual assault survivors.  Dr. Richie is the author of Arrested Justice: Black Women, Violence and America's Prison Nation (NYU Press, 2012) which chronicles the evolution of the contemporary anti-violence movement during the time of mass incarceration in the United States  and numerous articles concerning Black feminism and gender violence, race and criminal justice policy, and the social dynamics around issues of sexuality, prison abolition,  and grassroots organizations in African American Communities. Her earlier book Compelled to Crime: the Gender Entrapment of Black Battered Women, is taught in many college courses and often cited in the popular press for its original arguments concerning race, gender and crime.  Dr. Richie is a qualitative researcher who is also working on an ethnographic project documenting the conditions of confinement in women's prisons.  Her work has been supported by grants from The Robert Wood Johnson Foundation, The Ford Foundation, and The National Institute for Justice and The National Institute of Corrections.  Among others, she has been awarded the Audre Lorde Legacy Award from the Union Institute, The Advocacy Award from the US Department of Health and Human Services, and The Visionary Award from the Violence Intervention Project.   Dr. Richie is a board member of The Woods Fund of Chicago, The Institute on Domestic Violence in the African Community, The Center for Fathers' Families and Public Policy and a founding member of INCITE!: Women of Color Against Violence.
MODERATOR: GRACE HONG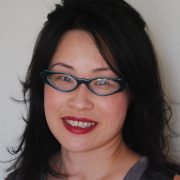 Grace Kyungwon Hong is Chair of the CSW Advisory Committee and a Professor in the Department of Gender Studies and the Department of Asian American Studies. She teaches courses on women of color feminism, feminist knowledge production, and neoliberalism. She is the author of Death Beyond Disavowal: The Impossible Politics of Difference (University of Minnesota Press, 2015) and The Ruptures of American Capital: Women of Color Feminism and the Cultures of Immigrant Labor (University of Minnesota Press, 2006) and the co-editor (with Roderick Ferguson) of Strange Affinities: The Gender and Sexual Politics of Comparative Racialization(Duke University Press, 2011). She is the co-editor (also with Roderick Ferguson) of the Difference Incorporated book series at the University of Minnesota Press.
---
THINKING GENDER 2019: FEMINISTS CONFRONTING THE CARCERAL STATE IS CO-SPONSORED BY:
Backed by Equity, Diversity, and Inclusion
UCLA Luskin Endowment for Thought Leadership
UCLA Interdisciplinary & Cross Campus Affairs (ICCA)
UCLA Graduate Division
UCLA Division of Humanities
Political Theology Network
UCLA Department of African American Studies
UCLA Luskin School of Public Affairs
UCLA American Indian Studies Center
UCLA Black Male Institute
Institute on Inequality and Democracy at UCLA Luskin
UCLA Institute for Research on Labor and Employment
UCLA Department of Philosophy
UCLA Department of Social Welfare
UCLA Ralph J. Bunche Center for African American Studies
UCLA César E. Chávez Department of Chicana and Chicano Studies
UCLA Department of Asian American Studies
UCLA Department of Sociology
UCLA Center for the Study of Race, Ethnicity, and Politics
UCLA Department of History
UCLA Department of Public Policy
The Williams Institute, UCLA School of Law
UCLA Department of Anthropology
UCLA LGBT Campus Resource Center
UCLA Center for the Study of Racism, Social Justice & Health
Criminal Justice Program at UCLA School of Law
UCLA Division of Social Sciences