Thinking Gender is a public conference highlighting graduate student research on women, sexuality and gender across all disciplines and historical periods. This year's theme is "Spatial Awareness, Representation, and Gendered Spaces."
PRELIMINARY PROGRAM! Download now! Or view on online!
REGISTRATION INFORMATION
General Registration (FREE) includes access to the keynote speech, paper and film panels, and poster session: https://uclacsw.submittable.com/submit/54090
Prime Registration ($20) provides access to conference workshops, networking lunch, and keynote cocktail reception. You will also receive a souvenir mug. [Prime Registration is now closed. If you are still interested in Prime Registration, check in at the "General/Prime Registration" tables at the Conference. Availability is first-come, first-serve.]
KEYNOTE SPEAKER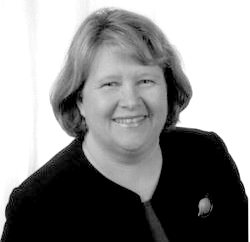 Our keynote speaker is Aili Mari Tripp. Her address is titled "Unexpected Consequences: Women and Power in Postconflict Africa" and is based on her recently published book, which looks at gender-related consequences of the decline of major conflict in 17 countries in Africa over the past 20 years. It explains why postconflict countries in Africa have significantly higher rates of women's political representation compared with countries that have not undergone major conflict. It also looks at why these countries ten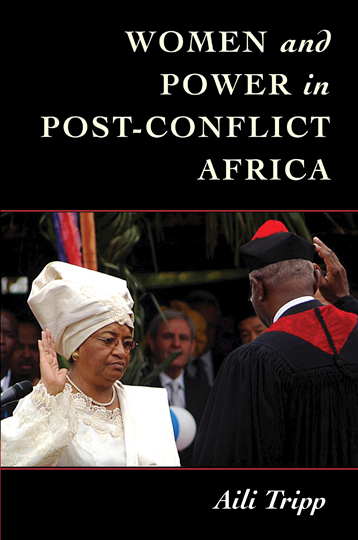 d to have been more open to passing legislation and making constitutional changes relating to women's rights. It shows how and why the postconflict countries have adopted a distinct trajectory compared with non-postconflict countries, recognizing that from the point of view of activists, this trajectory is still too slow and fraught. The talk is based on comparative research across Africa as well as fieldwork in Uganda, Liberia, and Angola.
Aili Mari Tripp is a professor of Political Science and Gender and Women's Studies at the University of Wisconsin-Madison. She is currently a visiting Fulbright Scholar at the Hillary Rodham Clinton Center for Women's Empowerment at Al Akhawayn University in Ifrane, Morocco. She is conducting research on women and legal reform in North Africa. Her past research has focused on women and politics in Africa, women's movements in Africa, transnational feminism, African politics (with particular reference to Uganda and Tanzania), and on the informal economy in Africa. For more information: https://ailitripp.wordpress.com
PROGRAM

Click here for the full program — including panelists and paper titles!
Thursday, April 7, 2016
11:30 am to 1 pm
Registration
1 to 1:30 pm
POSTER PRESENTATIONS
1:30 to 3 pm
WELCOME by Jessica Cattelino, CSW Associate Director
SCREENINGS
For the first time, Thinking Gender will feature film, video, and mixed-media shorts followed by a moderated discussion.
3 to 3:30 pm
POSTER PRESENTATIONS, continued
3:45 to 4:45 pm
KEYNOTE: UNEXPECTED CONSEQUENCES: WOMEN AND POWER IN POSTCONFLICT AFRICA
featuring Aili Mari Tripp, University of Wisconsin-Madison
Copies of Professor Tripp's new book, Women and Power in Postconflict Africa, will be available for sale.
5 to 7 pm RECEPTION
5:30 pm AWARDS PRESENTATION by Rachel C. Lee, CSW Director
Friday, April 8, 2016
8 to 8:45 am
Registration
9 am to 6 pm
SESSIONS will take place from 9 am to 12:15 pm and from 2:45 to 6 pm
12:20 to 1:20 pm
Networking lunch
1:30 to 2:30 pm
WORKSHOPS
Intersection of Gender, Justice, and the Environment, featuring Martha Dina Argüello, Executive Director, Physicians for Social Responsibility – Los Angeles
At this workshop, participants will learn techniques to reduce their contact with harmful toxins and about issues of reproductive justice and environmental racism.
Mindfulness…Self Care and Beyond, featuring Giselle Jones, MSW, CMF (trained at UCLA Semel Institute for Neuroscience and Human Behavior)
This workshop will explore the applications of mindfulness from stress reduction to increasing sensuality and relational awareness.
COSPONSORED BY: Graduate Division, Division of Social Sciences, International Institute, Equity, Diversity, and Inclusion Office, Center for European and Russian Studies, Center for Chinese Studies, Department of Political Science, Department of History, African Studies Center, Department of Musicology, Center for Near Eastern Studies, Department of Asian American Studies, and Department of African American Studies.
THINKING GENDER COORDINATOR
Amanda Domingues is a second-year MA student in the Department of African Studies. Her current academic focus is on twentieth-century social and political movements of women in East Africa. More specifically she is examining the effectiveness of constitutional gender quotas as a means to increase both descriptive and substantive representation for women. She is also interested in measuring women's ability to direct public goods and policies towards women's issues (both at the national and local level). In her free time Amanda enjoys German-style board games, eating delicious food, and spending time outdoors.
LOCATION AND PARKING INFORMATION
Parking spots for conference attendees are held in Structure 7, located just southeast of the conference location. Passes are $12.00 each (CASH AND EXACT CHANGE ONLY) and are valid for all-day use. Attendants will be selling passes at the lot from 1:30-3:30pm on Thursday and 7:30-9:30am on Friday. We highly advise that you arrive during these time slots (also conveniently during registration times); if you arrive outside of these time slots, you need to find a pay-by-space in the visitor parking area (see below) or go to the parking kiosk in Structure 4 (adjacent to Structure 7 and closes at 12pm on Friday). Please allow a few minutes to walk west to Covel Commons after parking.
For guests with disabilities:

Please proceed to the Sunset Village (SV) Lot. Attendants will be selling passes at the lot between 11am and 2pm on Thursday and between 7:30 and 9:30am on Friday. If you arrive outside of this time, please enter the Sunset Village visitor parking area and purchase a daily (discounted rate) pass from the pay-by-space kiosk. The fee is $5 for those with any state-issued handicapped plate or placard.
Unreserved "Pay-by-Space" Visitor Parking Areas
If you arrive outside of the reserved parking times, you can find parking at a self-service station. The closest and recommended lots are Sunset Village (SV, right beside the conference location) and Recreation Center (RC, just north of Covel). All-day passes are $12.00 each (cards or exact change accepted) and hourly passes range in amount. Please be aware that spaces are limited and allow yourself time to walk to the event if you do not park at the SV lot.
See http://www.transportation.ucla.edu/portal/pdf/paystationmap.pdf for all locations.
For additional info or questions, please contact UCLA Transportation: 310-825-3169
For info about Thinking Gender, you can email: thinking gender@csw.ucla.edu