This event has passed. View Photo Highlights from Thinking Gender 2020.
This year marks Thinking Gender's 30th anniversary!
FRIDAY, MARCH 6, 2020
CARNESALE COMMONS, UCLA
PRE-REGISTRATION IS CLOSED
In-person registration will be available on the day of. First come, first serve. Please visit the registration table in the Palisades Lobby on the 3rd floor.
Thinking Gender 2020 will focus on feminist, queer, trans, anti-carceral, transnational, and intersectional approaches to sexual violence. 
Recent #MeToo mobilizations against high-profile predatory sexual abusers including Harvey Weinstein, R. Kelly, and Jeffrey Epstein have heightened public conversation around sexual violence. While important contributions have challenged dominant approaches to sexual violence, much of it has remained caught in legalistic, carceral, or criminal justice discourses that emphasize the punishment of individual actors to the exclusion of envisioning alternative definitions of repair and justice. Such dominant approaches center evidence and proof, and offer only the punishment of individual perpetrators as remedy, often in ways that exacerbate existing structural inequalities. Decades of scholarship and activism have demonstrated the inefficacy of such punitive models to curb sexual violence as well as the ways in which they exacerbate the policing of already marginalized communities.
---
KEYNOTE PANEL
Transformational Justice: Refusing Criminalization and Sexual Violence
Friday, March 6, 2020, 3:15 PM
Thinking Gender 2020: Sexual Violence as Structural Violence: Feminist Visions of Transformative Justice will feature a keynote panel of scholars and activists, headlined by Mariame Kaba. The panel will follow an opening presentation by Tongva artist, Weshoyot Alvitre.
Keynote Panelists: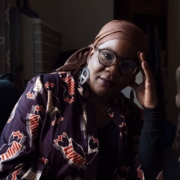 Mariame Kaba
Founder and Director, Project NIA; Researcher-in-Residence, Social Justice Institute, Barnard Center for Research on Women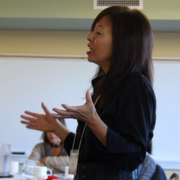 Mimi Kim
Assistant Professor of Social Work, California State University, Long Beach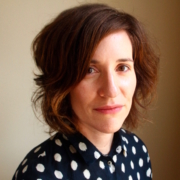 Emily Thuma
Assistant Professor of American Politics and Public Law, University of Washington Tacoma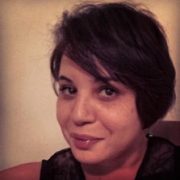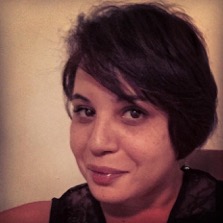 Sarah Haley (Moderator)
Chair, CSW Advisory Committee; Director, UCLA Black Feminism Initiative; Professor, Gender Studies and African American Studies
Keynote Opener: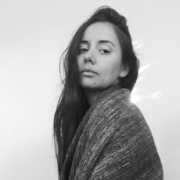 Weshoyot Alvitre
Illustrator and Comic Book Artist, Tongva (Los Angeles Basin)
---
CONFERENCE SCHEDULE
Check back regularly and join our email list for updates.
---
ACCESSIBILITY
THIS IS A FRAGRANCE-FREE EVENT. For the health and safety of all attendees, please refrain from wearing products that contain fragrances when attending CSW events. Such products include: perfumes, hair products, deodorants, detergents, etc. For more information on fragrance and accessibility, read about CSW's Share the Air campaign.
If you require accommodations in order for this event to be accessible to you (e.g., sign language interpretation, large print materials, etc.), please contact thinkinggender@women.ucla.edu by Friday, February 14, 2020. For more information, visit our Events Accessibility Page.
---
PARKING AND ACCOMMODATIONS
Thinking Gender 2020 will take place at Carnesale Commons which is located in UCLA's residential community known as the Hill.
Parking and Accommodations Information
---
NOTICE OF PHOTOGRAPHIC AND MEDIA RECORDING
Photography, audio, and video recording may occur at this event. By entering the event premises, you consent to interviews, photography, audio recording, video recording, and their release, publication, exhibition, or reproduction to be used for news, webcasts, promotional purposes, telecasts, advertising, inclusion on websites, or any other purpose by the UCLA Center for the Study of Women.
---
CO-SPONSORED BY:
Backed by Equity, Diversity, and Inclusion
African American Studies Department
African Studies Center
American Indian Studies Center
American Indian Studies Program
Anthropology Department
Asian American Studies Department
Asian American Studies Center
Bixby Center on Population and Reproductive Health
Black Male Institute and Pritzker Center for Strengthening Children and Families
Bruin Consent Coalition
Campus Assault Resources and Education (CARE)
Kaiser Permanente Center for Health Equity
Center for Health Policy Research
Center for the Study of Racism, Social Justice, & Health
Center X
Chicana/o Studies Department
Chicano Studies Research Center
Community Health Sciences Department
Comparative Literature Department
Criminal Justice Program, UCLA School of Law
Disabilities Studies Program
Education Department
English Department
Fielding School of Public Health
Gary B. Nash Endowed Chair in U.S. History
Gender Studies Department
Healthy Campus Initiative
Humanities Division
Information Studies Department
Institute for Research on Labor & Employment
Institute of American Cultures
Institute of Transportation Studies
Institute on Inequality and Democracy
International Development and Policy Outreach
International Institute
Iris Cantor-UCLA Women's Health Center
Labor Center
Latin American Institute
Latino Policy and Politics Initiative
Office of Residential Life
Penny Kanner Endowed Chair in Women's Studies
Promise Institute for Human Rights
Ralph and Goldy Lewis Center for Regional Policy Studies
Ralph J. Bunche Center for African American Studies
School of Medicine-Office of Diversity Affairs
School of Nursing
School of Theater, Film, and Television
Social Sciences Division
Social Welfare Department
Sociology Department
UC Speaks Up
UC Global Health Institute's Center of Expertise on Women's Health, Gender and Empowerment
Veterans Legal Clinic
Urban Planning Department
World Arts and Cultures/Dance Department