Congratulations to the recipients of CSW's 2021-2022 Faculty Research Grants and Research Excellence Awards!
Faculty Research Grants
CSW offers Faculty Research Grants to UCLA faculty for research development, new project development that may lead to external funding opportunities through CSW, and project completion that could be considered for CSW publications (policy briefs, research reports).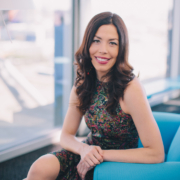 Dr. Tria Blu Wakpa is an assistant professor of dance studies in the UCLA Department of World Arts and Cultures/Dance. She is a scholar and practitioner of Indigenous contemporary dance, North American Hand Talk (Indigenous sign language), martial arts, and yoga. Her research and teaching combines community-based, Indigenous, and feminist methodologies with critical race theories to examine the politics and practices of dance and other movement modes in educational and carceral institutions for Indigenous peoples.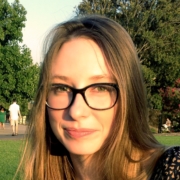 Stephanie Bosch Santana is an assistant professor of comparative literature at UCLA. Her work focuses on Anglophone and African language fiction from Malawi, South Africa, Zambia, and Zimbabwe. Her current book project, Reading in Motion: Form, Language, and Media in African Literary Cultures, examines the way that writers from southern Africa have experimented with literary form in popular media to chart new geographies of interconnection and belonging since the mid-20th century.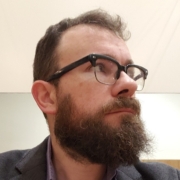 S. Michael Gaddis is an assistant professor in the Department of Sociology. His research focuses on discrimination, educational inequality, and mental health. He uses experiments to examine the mechanisms and consequences of discrimination. He is editor of a book on the experimental method used to investigate discrimination titled Audit Studies: Behind the Scenes with Theory, Method, and Nuance. He has published in the American Journal of Sociology, Social Forces, and Sociological Science and has been funded by the Robert Wood Johnson Foundation, the Russell Sage Foundation, and the Spencer Foundation.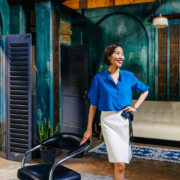 Gina Kim is a filmmaker whose feature films and video art have screened at over 150 prestigious film festivals and venues. Le Figaro describes Kim as a "fearless feminist who conceals an extreme sensitivity," and Film Comment selected Invisible Light (2003) as one of its 10 best films of 2003. Never Forever (2007), starring Jung-woo Ha and Vera Famiga, was the first coproduction between the US and South Korea. Bloodless (2017) received the Best VR Story Award at the 74th Venice International Film Festival, followed by numerous awards and nominations.
Lauren Lee McCarthy is an LA-based artist examining social relationships in the midst of surveillance, automation, and algorithmic living. She is the creator of p5.js, an open-source platform for learning creative expression through code online. Lauren is an associate professor at UCLA Design Media Arts.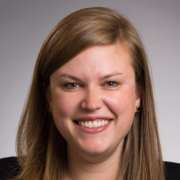 Natasha Quadlin is an assistant professor in the Department of Sociology at UCLA. Her research examines social inequality in the contemporary United States, with an emphasis on gender, work, education, and family. She is particularly interested in using large-scale experiments and surveys to examine the mechanisms behind inequality, including how gender inequalities persist over time. Natasha's work is published in the American Sociological Review, American Journal of Sociology, Social Forces, Gender & Society, and other outlets. At UCLA, she loves teaching large undergraduate lecture courses on the sociology of gender.
Research Excellence Award
Jointly established with the Institute of American Cultures, the Research Excellence Awards are awarded to UCLA Associate Professors whose research address questions important to the fields of critical race and postcolonial studies and/or gender, sexuality, and ethnic studies.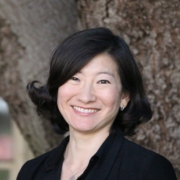 Jennifer Jihye Chun is associate professor in Asian American Studies and the International Institute. Trained as a sociologist, she researches the interconnected worlds of gender, race, ethnicity, migration and labor through a comparative and critical ethnographic lens. She is the author of the award-winning book Organizing at the Margins (Cornell University Press, 2009), and has published articles and book chapters on collective organizing, intersectionality, and care work. Her second book, coauthored with Ju Hui Judy Han, is on affect, space and protest cultures in South Korea.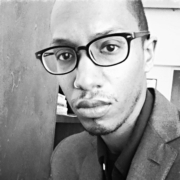 Uri McMillan is associate professor of performance studies in the Departments of English and Gender Studies at the University of California, Los Angeles. He is the author of Embodied Avatars: Genealogies of Black Feminist Art and Performance (NYU Press, 2015), which was awarded the William Sanders Scarborough Prize from the Modern Language Association (MLA), the Barnard Hewitt Award for Outstanding Research in Theater History, and the Errol Hill Prize for Outstanding Scholarship in African-American Theater Studies, both from the American Society for Theatre Research (ASTR). He has published in Women & Performance: a journal of feminist theory, GLQ: A Journal of Lesbian and Gay Studies, and ASAP/Journal and essays in museum/gallery based publications for the Studio Museum in Harlem, Aperture Foundation, and the Brooklyn Museum.
Trained as an architect and architectural historian, Stella Nair is an associate professor in the Department of Art History and core faculty in the American Indian Studies Interdepartmental Program. She has published two books: At Home with the Sapa Inca: Architecture, Space, and Legacy at Chinchero (University of Texas, 2015), and (with Jean-Pierre Protzen) The Stones of Tiahuanaco: A Study of Architecture and Construction (Cotsen Institute of Archaeology Press, 2013). Her current book project uses a gendered lens to re-examine the Inca built environment, thus confronting long-held paradigms about the history of Inca architecture and gender in Andean spaces.