Congratulations to the recipients of CSW's 2020-2021 Faculty Research Grants and Research Excellence Awards!
Faculty Research Grants
CSW offers Faculty Research Grants to UCLA faculty for research development, new project development that may lead to external funding opportunities through CSW, and project completion that could be considered for CSW publications (policy briefs, research reports).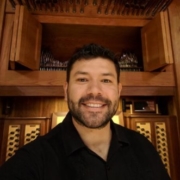 Cesar Favila is an Assistant Professor in Musicology. His publications include pieces in Aztlán: A Journal of Chicano Studies, the Journal of the Society for American Music, MexicanStudies/EstudiosMexicanos, and Musicology Now. Favila's current book project addresses sacred music and its intersections with urban culture, gender, race, mysticism, and other fine arts in colonial Mexico. He was awarded a Faculty Research Grant for his project, Immaculate Sounds: The Musical Lives of Nuns in New Spain.
---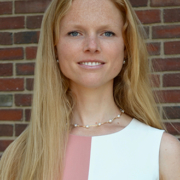 Jana Gallus is an Assistant Professor of Strategy and Behavioral Decision Making in the Anderson School of Management. Her research interests lie in behavioral economics, strategy, and innovation, with a focus on recognition incentives and their effects on decision-making. She investigates how incentive schemes can be designed to enhance employee motivation and organizational performance in the private, public, and nonprofit sectors. She was awarded a Faculty Research Grant for the project, Addressing the gender gap in STEM: How to mitigate self-stereotyping with recognition incentives.
---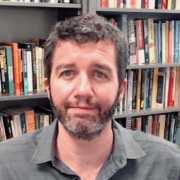 Kevan Harris is an Assistant Professor in Sociology. His research projects focus on welfare politics in low and middle-income countries, state formation in West Asia and North Africa, business-state relations in post-revolutionary Iran, and class and social mobility in Iran before and after 1979. He was awarded a Faculty Research Grant for the project, Assessing Informal Economic Activities among Women with the Iran Social Survey.
---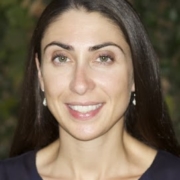 Roya Ijadi-Maghsoodi is an Assistant Professor-in-Residence in the UCLA Department of Psychiatry and Biobehavioral Sciences and an Investigator at the Center for the Study of Healthcare Innovation, Implementation & Policy within the VA Greater Los Angeles Healthcare System. Dr. Ijadi-Maghsoodi's research focuses on improving care for vulnerable populations, including homeless families and high-risk youth with trauma. She was awarded a Faculty Research Grant for the project, Improving Outcomes for Homeless-Experienced Mothers with Histories of Substance Use and Trauma.
---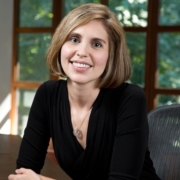 Katherine Marino is an Associate Professor in History. Her research and teaching interests include twentieth-century US and Latin American history; histories of women, gender, sexuality, and race in the Americas; human rights; US empire; and transnational feminism. Her writing has appeared in the Journal of Women's History, Gender & History, and Frontiers: A Journal of Women's Studies. She was awarded a Faculty Research Grant for the project, Felicia Santizo, Anti-Imperialist Feminism, and the U.S. Military in Panama.
---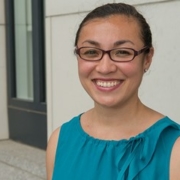 Lauren Ng is an Assistant Professor in Psychology and previously received her PhD from the University of Southern California. Her research focuses on translational science as applied to developing, culturally adapting, and implementing evidence-based interventions for underserved, minority communities in the US and low- and middle-income countries who have been affected by trauma. She was awarded a Faculty Research Grant for the project, Health service disparities among youth who have experienced sexual violence: The role of intersectional identities.
---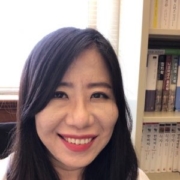 Hyun Suk Park is an Assistant Professor in the Department of Asian Languages and Cultures. Her primary field is Korean literature and culture from the mid-seventeenth through the nineteenth century, encompassing texts in Korean and in classical Chinese. Her research interests include intersections of literature and performance of music and dance, the history of gender and sexuality, the comparative history of slavery, ritual studies, travel writings, and cultural exchanges in East Asia. She was awarded a Faculty Research Grant for the project, The Government Courtesan: Status, Gender, and Performance in Chosŏn Korea, 1392-1910.
---
Research Excellence Award
Jointly established with the Institute of American Cultures, the Research Excellence Awards are awarded to UCLA Associate Professors whose research address questions important to the fields of critical race and postcolonial studies and/or gender, sexuality, and ethnic studies.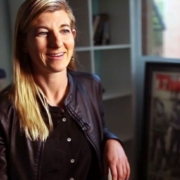 Jessica Schwartz is an Associate Professor in Musicology. She approaches musical representations and sonic histories of militarization and imperial violence, affective alliances, and creative dissent through historical, ethnographic, and theoretical methods. Her work dialogs with American studies, Pacific studies, environmental anthropology, and indigenous studies, and she has begun to collaborate on projects relating to musical activism, artistic expression, and climate change in the Pacific. She was awarded a Faculty Research Grant for the project, Misfit Musicology.