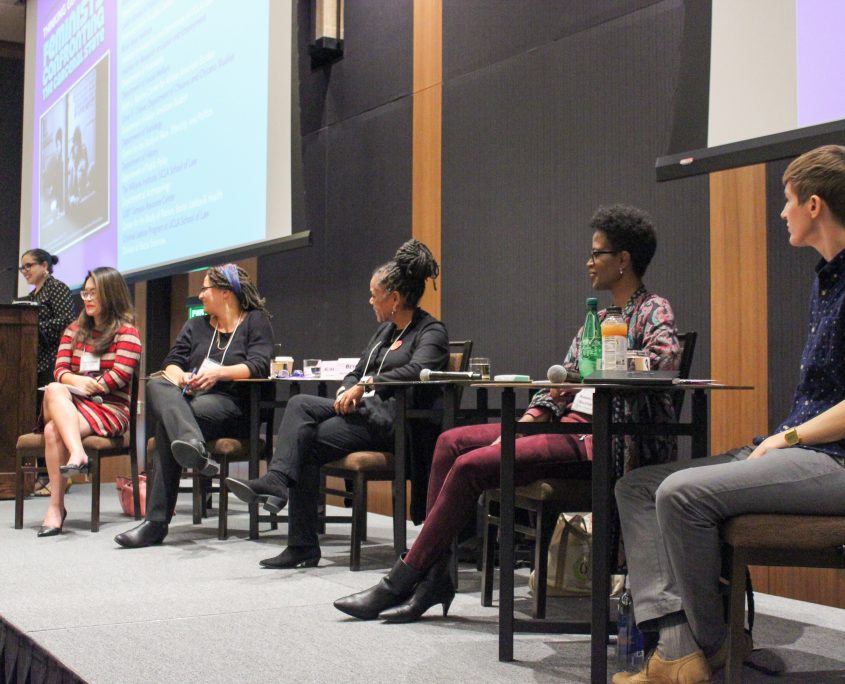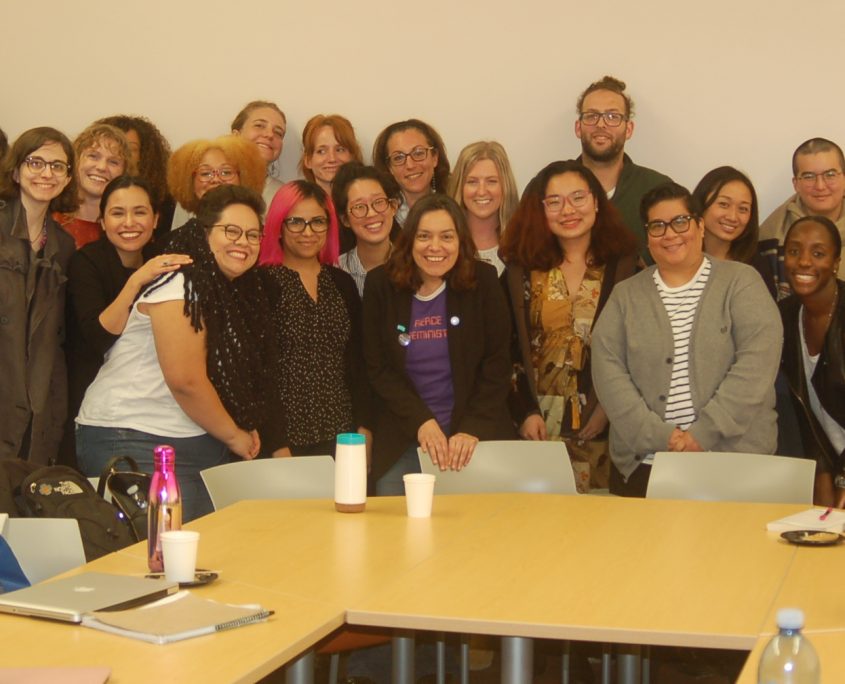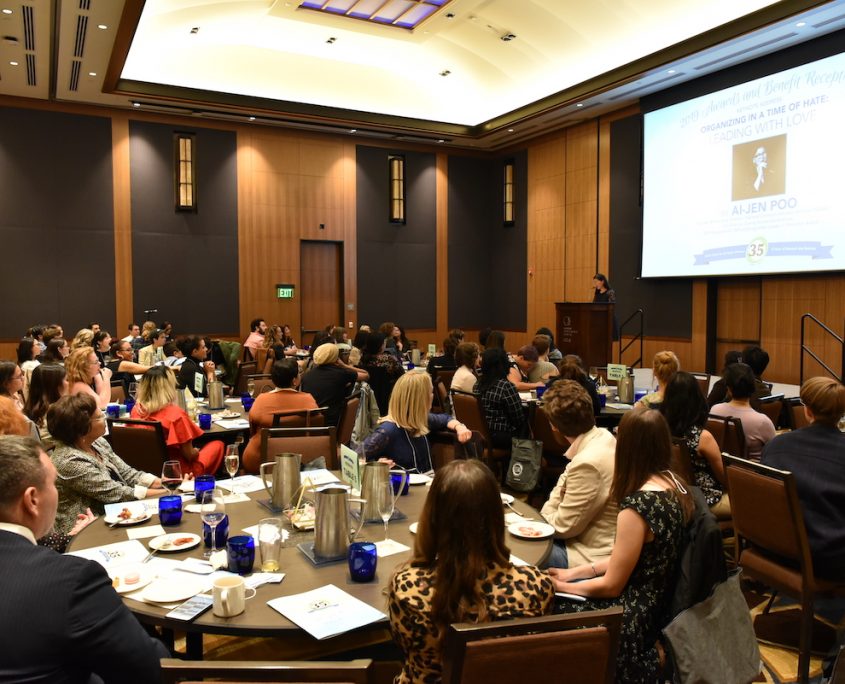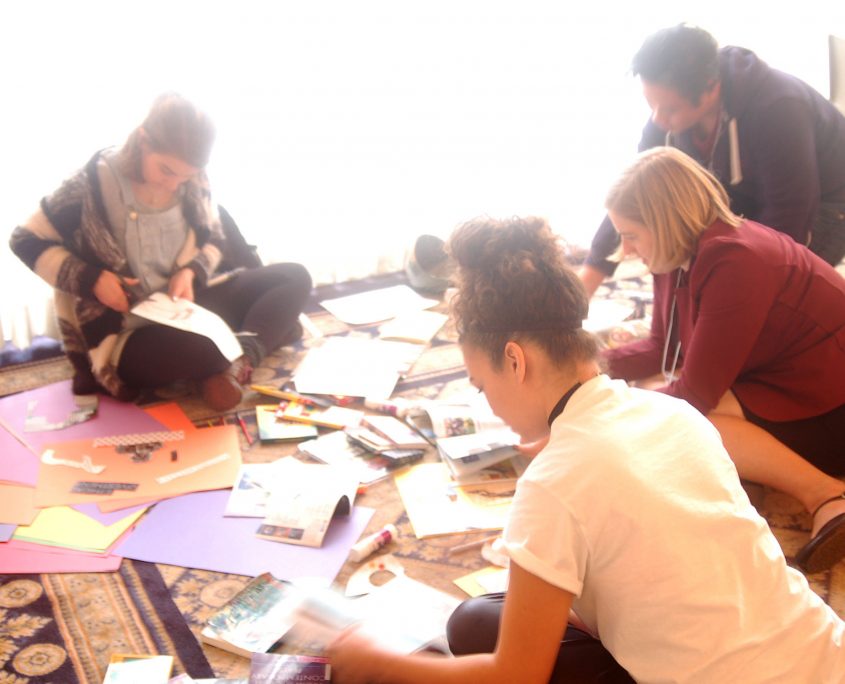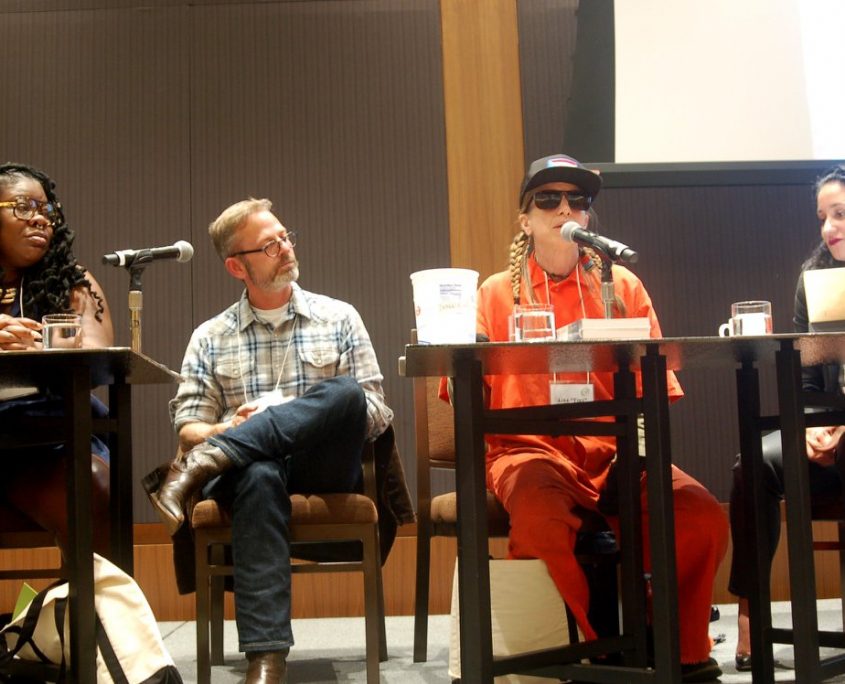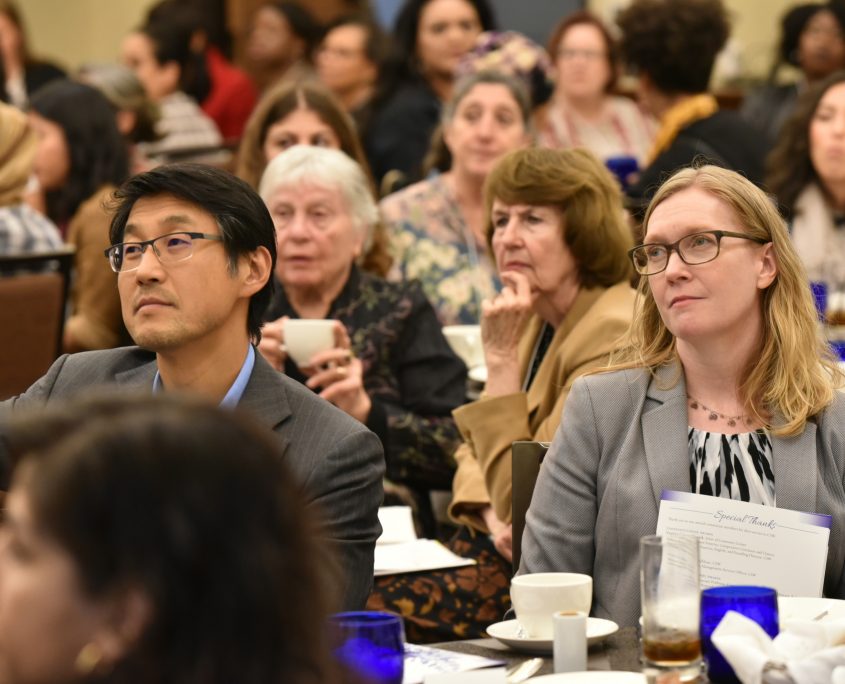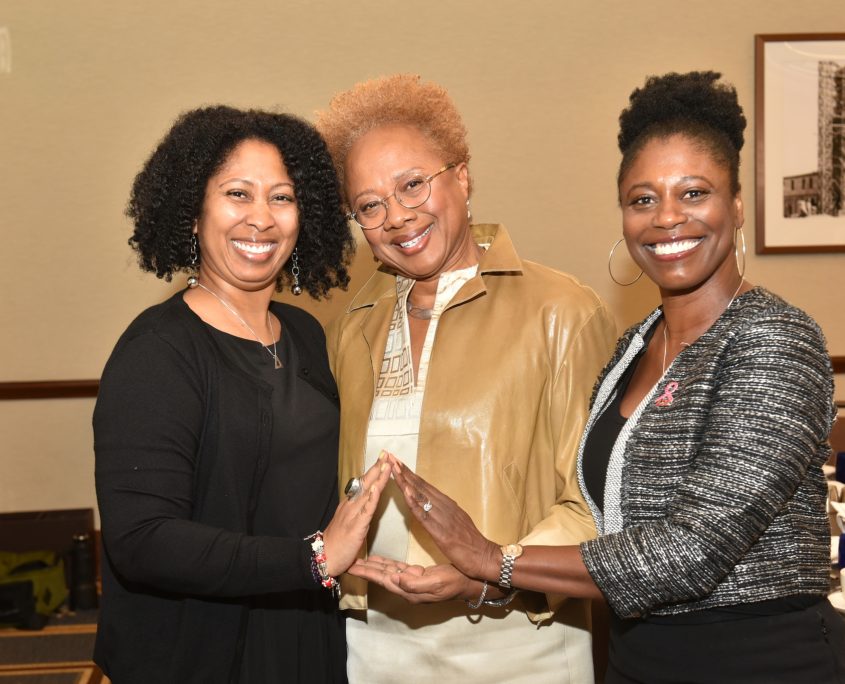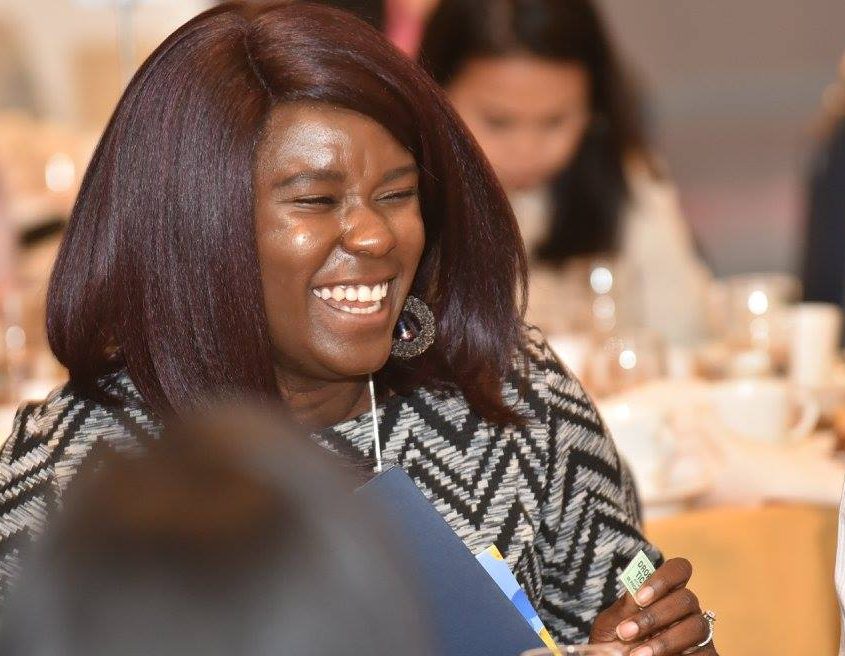 CELEBRATE OUR ACHIEVEMENTS BY GIVING BACK
The UCLA Center for the Study of Women was founded in 1984 as the first research center on women, gender, and sexuality in the University of California system.
Since then, we have been at the forefront of world-changing research that breaks barriers and challenges the status quo. Our goal is ambitious but critical, especially in today's climate: we aim to create a world where education and scholarship are tools for social justice feminism.
Celebrate almost four decades of our work by giving back. At a time when gender equality is under attack, your generosity can help sustain and advance the transformative changes that our research has brought about since our inception. Even more importantly, it will enable our faculty and students to instigate future change, so that gender equity can be a reality. 
Thinking Gender was the most supportive and generative conference I have ever attended or participated in. Thank you!
Congratulations on creating a fantastic symposium. The mix of speakers and panelists, from different backgrounds and with very different stories to tell, worked very well. It was inspiring and educational.
Participating in a discussion about process as well as product helped me better conceive of the ways in which graduate work is much like post-graduate work. PhD candidates seldom have the opportunity to hold these types of discussions with our mentors and I am grateful to the Center for the Study of Women for making this supportive and rigorous exchange possible.
SINCE 1984, WE HAVE BEEN…
Challenging Gender Inequality
Groundbreaking Leadership
Thinking Intersectionally
Gender shapes our everyday lives and experiences of the world, and that is why no problem can be solved without asking how gender is involved. When other researchers have neglected questions of gender and sexuality, or have marginalized women's perspectives, CSW has stepped up.
By placing gender at the fore, our researchers ask new questions—and identify innovative solutions. For instance, we have shown that you cannot successfully tackle water conservation without exploring how gendered social roles shape how families share housework. We have revealed how the expansion of prisons in the United States is not only a criminal justice issue, but is a gender justice issue. CSW research shows that gender matters, that women's perspectives matter, and that to address the world's most pressing problems we need to pay attention to the knowledge that women and gender minorities bring to the table.
At UCLA, researchers from across the campus look to CSW as a hub for multi-disciplinary scholarship and collaboration. Our unique, cross-disciplinary identity enables partnerships to form between creative thinkers from diverse backgrounds—including historians, artists, ethnographers, physicians, scientists, policy makers, and more. We bring these researchers together on projects that identify solutions to critical problems that hamper gender equality. Our collaborative structure makes us responsive and nimble, enabling our researchers to target the most pressing issues of a given moment.
Training Innovative Thinkers
Advocating for Gender Diversity
Empowering Scholars and Students
I just want to thank you so much for the incredible opportunity you provided me to attend Chemical Entanglements. I learned an unbelievable amount, met incredible people, and have so many new scientific and political lenses with which to look at the world. What an incredible conference and thank you for all of your hard work to make it happen.
Receiving the Elizabeth Blackwell, MD, Award has been enormously helpful in supporting my research. Being part of the CSW community has expanded the scope of my knowledge about important research being conducted at UCLA related to women and health from various viewpoints and disciplines. The award has facilitated my ability to focus more of my time and efforts on my research developing psychosocial interventions for women with breast cancer.
Being a CSW Research Scholar has been critical to my identity as a feminist writer and scholar, enabling me not only to pursue research as a historian but also to have credibility and authority when presenting my work and interacting with people in the world of biomedicine and science.
We want to raise funds to ensure that CSW remains a vital research incubator and UCLA's feminist nucleus. With your support, we can continue to challenge disciplinary assumptions in a constantly changing world.
Your gifts provide funding for foundational research that works towards eliminating gender inequality. This includes funding opportunities for graduate and undergraduate students, postdoctoral, staff, and academic research positions for innovative thinkers and collaborators, and free, public programming that brings together world-renowned scholars and activists.
Your gift will support our current research streams, which focus on solutions to critical problems that hamper gender equality:
Rethinking Sexual Violence
Feminist Carceral Studies
Black Feminism Initiative
Thank You For Supporting CSW