Hosted by UCLA Department of Anthropology Culture, Power, and Social Change Interest Group.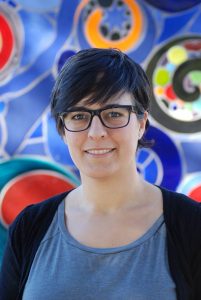 In this book talk, Andrea Ballestero will discuss how to think anthropologically about the techno-legal devices used to deal with the politics of water in the present and in the yet to come. Ballestero will focus on the work of regulators in Costa Rica and how they use pricing formulas and the consumer price index to imagine their responsibility for society and the household as a space of water politics. Ballestero will invite the audience to think about what an anthropology of techno-legal devices looks like if we are open to wonder as an epistemic disposition. This is particularly powerful at a moment in which notions of crisis overwhelm our sense of the limits of the possible.
Ballestero's first book, A Future History of Water (forthcoming from Duke University Press) asks how the difference between a human right and a commodity is produced in regulatory and governance spaces that purport to be open to different forms of knowledge and promote flexibility and experimentation. Ballestero has worked with regulators, policy-makers, and NGOs in Costa Rica and Brazil to trace how technolegal devices embody moral distinctions,  pose questions about the foundations of liberal capitalist societies, and help people inhabit non-linear and generative futures.
Andrea Ballestero is Assistant Professor of Anthropology at Rice University. Ballestero's work looks at the unexpected ethical and technical entanglements through which experts understand water in Latin America.
Date: Thursday, May 16, 2019
Time: 12:45-2:15 PM
Location: 352 Haines Hall