At this Research Masterclass, students from the Gender and Water Research team will discuss research findings and forthcoming papers with visiting facilitator Andrea Ballestero, who will provide commentary and feedback.  Observers are welcome.
---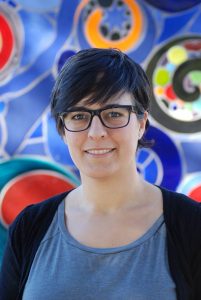 Andrea Ballestero is Assistant Professor of Anthropology at Rice University. Ballestero's work looks at the unexpected ethical and technical entanglements through which experts understand water in Latin America.
Ballestero's first book, A Future History of Water (Duke University Press, 2019) asks how the difference between a human right and a commodity is produced in regulatory and governance spaces that purport to be open to different forms of knowledge and promote flexibility and experimentation. Ballestero has worked with regulators, policy-makers, and NGOs in Costa Rica and Brazil to trace how technolegal devices embody moral distinctions,  pose questions about the foundations of liberal capitalist societies, and help people inhabit non-linear and generative futures.
Date: Friday, May 17, 2019
Time: 10:00 AM – 11:30 AM
Location: Will be provided to confirmed attendees.
RSVP Required: Please fill out the online form. Space is limited and submitting the form does not guarantee a spot at this event. You will receive a response by May 13, 2019 confirming your registration.
Don't miss

a talk by Andrea Ballestero

on her new book, A Future History of Water, on May 16!