---
Confirmed journal contributors:
Nadia Berenstein, University of Pennsylvania
Joel Dickau, University of Toronto
Daniel Gerling, Augustana University
Anthony Ryan Hatch, Wesleyan University
Hi'ilei Hobart, Northwestern University
Hannah Landecker, UCLA
Rachel Lee, UCLA
Victoria Lee, Ohio University
Stephanie Maroney, UC Davis
Heather Paxson, MIT
Christy Spackman, Harvey Mudd College
Sarah Tracy, UCLA
Rachel Vaughn, UCLA
Kyla Wazana Tompkins, Pomona College
Michelle Yates, Columbia College
Panel speakers:
Tanya Fields, The BLK ProjeK
Lisa "Tiny" Gray-Garcia, Poor Magazine
Rick Nahmias, Food Forward
Additional writing workshop participants:
Amy Bentley, NYU
Charles Grob, UCLA
Elaine Hsiao, UCLA
Kimberly Cauley Narain, UCLA
Rowena Romano, City of Los Angeles, LA Sanitation
---
Contributors and Participants
---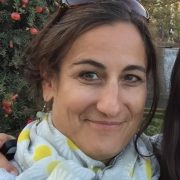 Biography
Amy Bentley is Professor in the Department of Nutrition and Food Studies at New York University. A historian with interests in the social, historical, and cultural contexts of food, she is the author of Inventing Baby Food: Taste, Health, and the Industrialization of the American Diet (University of California Press, 2014) (inventingbabyfood.com), which was a finalist for a James Beard Award, and also winner of the ASFS Best Book Award. Other publications include Eating for Victory: Food Rationing and the Politics of Domesticity (University of Illinois, 1998), A Cultural History of Food in the Modern Era(editor) (Berg, 2011), as well as articles on such diverse topics as the politics of southwestern cuisine, a historiography of food riots, and the cultural implications of the Atkins diet. Bentley is co-founder of the Experimental Cuisine Collective, an interdisciplinary group of scientists, food studies scholars and chefs who study the intersection of science and food (currently in hiatus), co-founder of the NYU Urban Farm Lab, and also serves as a Faculty Fellow in Residence at Brittany Hall at NYU. She serves as Editor-in-Chief of Food, Culture, and Society: An International Journal of Multidisciplinary Research, and is a board member for the journals Food and Foodways and the Graduate Journal of Food Studies.
---
Biography
Nadia Berenstein holds a PhD in History & Sociology of Science from the University of Pennsylvania. She is currently working on a book based on her dissertation, recounting the history of flavor science and the flavor industry in the United States beginning in the mid-nineteenth century. Her writing has appeared in Food & Wine, Lucky Peach, and Popular Science, among other places. She has been a guest on Science Friday, The Nod, and Gastropod, and she was an advisor for the Museum of Food and Drink's inaugural exhibition, "Flavor: Making It and Faking It." You can read more about her research on her blog, "Flavor Added," http://nadiaberenstein.com/blog/
Title: Comforting Textures, Compulsive Flavors
---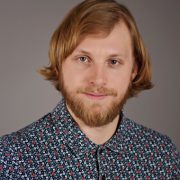 Biography
Joel Dickau is a PhD candidate in history at the University of Toronto. His research focuses on the development of edible proteins, both animal and non-animal, in twentieth-century North America, particularly how technoscience and state-directed agriculture have been shaped by competing culinary cultures. Joel also maps the history of Toronto's changing foodways.
Title: From affect to aesthetics: sensing texture outside the home
---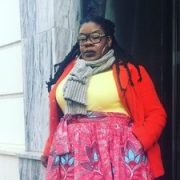 Biography
Inspired by her experiences as a single working mother living in a marginalized community, Tanya Fields founded the BLK ProjeK in 2009 as a response to sexist institutional policies, structurally reinforced cycles of poverty, and harsh inequities in wealth and access to capital that result in far too many women being unable to rise out of poverty and sustain their families. The group's work has been covered by the New York Times nominated and Tanya's numerous fellowships and commitment to professional development has connected her with a national cohort of social justice change agents. With a Bachelor's in Political Science from Baruch College, and a talent for public speaking, blogging and singing and represented by Speak Out! Tanya has become a sought after public speaker.
---

Biography
Daniel Gerling received his Ph.D. in American studies from the University of Texas in 2012. He is now an assistant professor in the Department of English and Journalism and the director of the Writing Center at Augustana University in Sioux Falls, South Dakota. He teaches courses on composition, excrement, language usage debates, grammar, literature, and occasionally a study abroad course on race and gender in Cuba. He is working on developing his dissertation, "American Wasteland: A Social and Cultural History of Excrement, 1860 – 1920," into a book.
Title: Excremental -isms: How we might begin to reconcile food studies with its alimentary product
---
Biography
Tiny (aka Lisa Gray-Garcia) is a formerly unhoused and incarcerated poverty scholar; a revolutionary journalist, lecturer, poet, and visionary; the teacher and single mama of Tiburcio; the daughter of a houseless, disabled mama, Dee; and the co–founder of POOR Magazine/Prensa POBRE/PoorNewsNetwork. She has authored over 200 stories and blogs on poverty, racism, incarceration and displacement. With her Mama Dee she co-founded Escuela de la gente/PeopleSkool- a poor and indigenous people-led skool, as well as several cultural projects such as the Po Poets Project/Poetas POBREs Proyecto (co-founded with Leroy Moore), welfareQUEENs, the Theatre of the POOR/Teatro de los pobres, and Hotel Voices, to name a few. She is also the author of Criminal of Poverty: Growing Up Homeless in America, and co-editor of A Decolonizers Guide to A Humble Revolution. Her second book, Poverty ScholarShip: Poor People Theory, Arts, Words, and Tears Across Mama Earth, A PeoplesTeXt will be released in 2018-19. In 2011 she co-launched The Homefulness Project, a landless peoples' self-determined land liberation movement in the Ohlone/Lisjan/Huchuin territory known as Deep East Oakland, and co-founded Deecolonize Academy, a liberation school for children.
---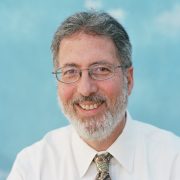 Biography
Charles S. Grob, M.D. is Director of the Division of Child and Adolescent Psychiatry at Harbor-UCLA Medical Center, and Professor of Psychiatry and Pediatrics at the David Geffen School of Medicine at UCLA. Dr. Grob conducted the first government approved psychobiological research study of MDMA, and was the principal investigator of an international research project in the Brazilian Amazon studying the visionary plant brew, ayahuasca.  He has also completed and published the first approved research investigation in several decades on the safety and efficacy of psilocybin treatment in terminal cancer patients with anxiety.  And, he has recently completed a pilot investigation into the use of an MDMA treatment model for social anxiety in autistic adults.  Dr. Grob is the editor of Hallucinogens: A Reader (Tarcher/Putnam, 2002) and co-editor (with Roger Walsh) of Higher Wisdom: Eminent Elders Explore the Continuing Impact of Psychedelics (SUNY Press, 2005).  He is also a founding board member of the Heffter Research Institute.
---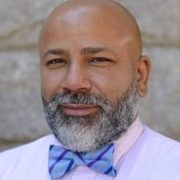 Biography
Anthony Ryan Hatch, PhD, is Associate Professor of Science in Society, Sociology, and African American Studies at Wesleyan University where he teaches course on medicine, technology, and inequality. His areas of specialization are science and technology studies, medical humanities, and political sociology. He is the author of Blood Sugar: Racial Pharmacology and Food Justice in Black America (University of Minnesota Press, 2016). His next book project focuses on the uses and meanings of psychotropic drugs in institutionalized settings in the United States. This project is tentatively titled "Silent Cells: Psychotropics and Mass Confinement."
Title: Universal Algorithms: Race and Sugar Metabolism in Artificial Pancreas Design
---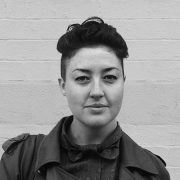 Biography
Hiʻilei Julia Hobart is a Postdoctoral Fellow in Native American and Indigenous Studies at Northwestern University, with a joint appointment in the Alice Kaplan Institute for the Humanities, the Program in Science in Human Culture, and Asian American Studies. Her work examines the intersection of foodscapes, environment, and Indigeneity. She is currently completing a manuscript on the history of iced refreshments and the artificial cold in settler colonial Hawai'i.
---

Biography
Dr. Elaine Y. Hsiao is an Assistant Professor in the Department of Integrative Biology & Physiology at UCLA, where she leads a laboratory studying fundamental interactions between the microbiome, brain and behavior, and their applications to neurological disorders. Her studies on the relationships between the microbiota, immune system and nervous system led her to discover that the microbiota can regulate behavioral, metabolic and gastrointestinal abnormalities relevant to autism spectrum disorder (ASD). Her work in this area, and on neuroimmune interactions in autism, has led to several honors, including the National Institutes of Health Director's Early Independence Award, distinction as Forbes' 30 Under 30 in Science and Healthcare, National Geographic's Emerging Explorer Award and fellowships from the National Institute of Mental Health and Autism Speaks. Inspired by this interplay between the microbiota and nervous system, the Hsiao laboratory is mining the human microbiota for microbial modulators of host neuroactive molecules, investigating the impact of microbiota-immune system interactions on neurodevelopment and examining the microbiome as an interface between gene-environment interactions in neurological diseases.
---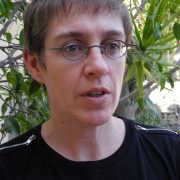 Biography
Hannah Landecker holds a joint appointment in the life and social sciences at UCLA, where she is a Professor of Sociology, and Director of the Institute for Society and Genetics. The Institute for Society and Genetics is an interdisciplinary unit at UCLA committed to cultivating research and pedagogy at the interface of the life and human sciences, and houses the Human Biology and Society undergraduate major. Landecker, a historian and sociologist of science, studied cell and developmental biology before going on to receive her PhD in Science and Technology Studies from MIT in 2000. She is the author of Culturing Life: How Cells Became Technologies (Harvard UP, 2007), which won the Suzanne J. Levinson Prize for best book in the history of the life sciences from the History of Science Society, as well as many articles on the history of cell biology spanning topics from the development of time-lapse microcinematography to the tale of chemically defined media in the twentieth century.  Recently her research has turned toward the history and social study of metabolism and epigenetics, and her contribution to this conference is drawn from her ongoing book project, American Metabolism.
Title: Making Straw into Gold, or Corn Cobs into Battle Ships and Cows: Agricultural Waste and Metabolic Economies of Midcentury America
---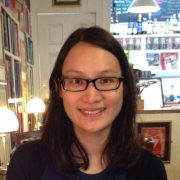 Biography
Victoria Lee is an assistant professor in the Department of History at Ohio University. Her research focuses on the role of Japan in twentieth and twenty-first century science and technology. Her current book project looks at Japanese society's engagement with microbes in science, industry, and environmental management. It explores why fermentation expanded beyond small-scale traditional manufactures to take special prominence in food, resources, and medicine in Japan, addressing scientists' and technicians' role in defining the texture of everyday life and material culture as an aspect of political economy. Lee received her Ph.D. in history of science from Princeton University, and spent 2014-16 as a postdoctoral fellow at the Max Planck Institute for the History of Science in Berlin, Germany.
Title: Wild Toxicity, Cultivated Safety: Aflatoxin and Kōji Classification
---
Biography
Rachel C. Lee, Director of the UCLA Center for the Study of Women and Professor of English and Gender Studies at UCLA, specializes in Asian American literature, performance culture, and studies of gender and sexuality. She is the author of The Exquisite Corpse of Asian America: Biopolitics, Biosociality, and Posthuman Ecologies (NYU, 2014), The Americas of Asian American Literature: Gendered Fictions of Nation and Transnation (Princeton University Press, 1999), editor of The Routledge Companion to Asian American and Pacific Islander Literature (Taylor Francis, 2014), and co-editor of the volume Asian America.Net: Ethnicity, Nationalism, and Cyberspace (Routledge University Press, 2003). Lee has held a National Endowment for the Humanities Fellowship, a Chancellor's Postdoctoral Fellowship at the University of California, Berkeley, and a UC Humanities Research Institute Fellowship.
---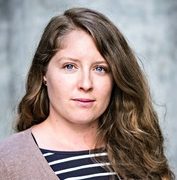 Biography
Stephanie Maroney is a feminist science and critical nutrition studies scholar whose research examines how the human microbiome is shaping ideas about dietary advice, subjectivity, and the more-than-human relations that make the human body. She is currently a Ph.D. candidate in Cultural Studies at the University of California, Davis. Stephanie is engaged in collaborative and creative projects on queer fermentation practices, radical futures with fungus, and in the simultaneous work of demanding health equity while challenging healthist ideologies in U.S. science and culture.
Title: Extracting Therapeutic Futures: ReValuing Excrement in Human Microbiome Science 
---
Before founding Food Forward in 2009, Rick Nahmias was an award-winning photographer and writer who focused on the faces and stories of marginalized communities. His formal training as a cook, along with his exploration of California's agricultural workforce in his body of work entitled "The Migrant Project: Contemporary California Farm Workers" gave him a deep appreciation of and involvement in both the gourmet cooking and food justice worlds. These varied interests, along with his conviction that access to healthy, fresh, nutritious food is a human right, culminated in him coming aboard as full-time Executive Director of Food Forward in 2011. A 2010 winner of the LA Social Venture Fast Pitch, in 2015 Nahmias was chosen from over 135 past participants to represent Los Angeles in the inaugural National Fast Pitch competition in Austin, TX and was awarded the Innovation and Audience awards. In 2016 he received an inaugural Trailblazer Award from the International Association of Culinary Professionals. Rickwas named a 2017-18 Senior Fellow at UCLA's Luskin School of Public Policy. He serves on the Leadership Board of the LA Food Policy Council and the Steering Committee for the Los Angeles County Food Recovery Initiative.
---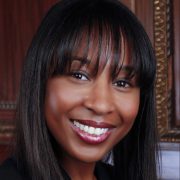 Biography
Dr. Narain completed her residency in Primary Care Internal Medicine at the University of California, San Francisco. Following residency she completed a California Endowment Minority Health Policy Fellowship at Harvard Medical School. As a California Endowment Scholar she worked with the Institute of Urban Health Research to evaluate the impact of place-based housing infrastructure interventions on health outcomes. After leaving Harvard, she completed a Robert Wood Johnson Clinical Scholar Fellowship at UCLA. During this fellowship she served as an intern for the California Center for Public Health Advocacy and conducted research projects evaluating the implementation of a municipal healthy vending machine policy and examining the effects of socioeconomic status on weight gain. Upon completion of this fellowship Dr. Narain stayed on at UCLA as a Specialty Training Advanced Research Fellow in the Department of General Internal Medicine & Health Services Research and earned a Ph.D. in Health Services from the UCLA Fielding School of Public Health. Her dissertation work explored how changing eligibility requirements and the imposition of time limits for cash transfer programs impacted the access to health care and health of single mothers. Prior to joining the faculty in the Department of General Internal Medicine & Health Services Research at UCLA Dr. Narain was an Advanced Health Services Research Fellow in the West Los Angeles VA Center for the Study of Healthcare Innovation, Implementation & Policy. Broadly, she has an interest in evaluating the implications of health and social policies for health equity among women, individuals with low socioeconomic status and racial/ethnic minorities.
---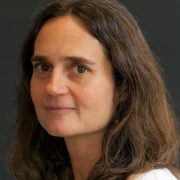 Biography
Heather Paxson, William R. Kenan, Jr. Professor of Anthropology at the Massachusetts Institute of Technology, is interested in how people craft a sense of themselves as moral beings through everyday practices, especially those activities having to do with family and food. She is the author of Making Modern Mothers: Ethics and Family Planning in Urban Greece (University of California Press, 2004) and The Life of Cheese: Crafting Food and Value in America (University of California Press, 2013), which analyzed craftwork as a source of cultural and economic value in American landscapes of production and consumption. Her current research investigates the practical and semiotic work of moving perishable foods across international borders.
Title: Don't Pack a Pest: Biosecurity, Gastropolitics, and the Permeability of Food Borders
---
Biography
Rowena Romano obtained her B.S. and M.S. in Biological Systems Engineering from the University of Hawaii, Manoa in 2001 and 2004, respectively; and earned her Ph.D. in Biological Systems Engineering from the University of California, Davis in 2008. While at UCD she conducted research on the anaerobic digestion of food waste, particularly working with onion waste, grass, fish waste, fats/oils/grease, pre-consumer kitchen food waste, and post-consumer food wastes. In 2008, she began working for the City of Los Angeles, LA Sanitation, and is currently a Senior Environmental Engineer. Over the past 10 years, she has been involved with program development and management for various residential curbside solid resources programs, such as those for green waste, food waste, recyclables, and household refuse as part of the City's Zero Waste plan.
---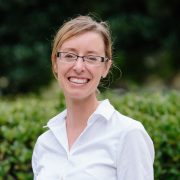 Biography
Christy Spackman is the Hixon-Riggs Early Career Fellow in Science, Technology and Society at Harvey Mudd College. Her research examines how the design and technological manipulation of sensory experience shapes the ways people use, value, and react to the ingestible environment.  She has published in BioSocieties, Senses and Society, and Social Studies of Science.
Title: Ordering Volatile Openings: Instrumentation and the Rationalization of Bodily Odors
---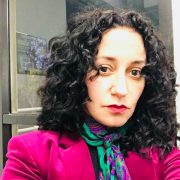 Biography
Kyla Wazana Tompkins is an Associate Professor at Pomona College, joint appointed to the Department of English and the Program in Gender and Women's Studies where in 2017 she completed a seven-year stint as chair of the Program in Gender and Women's Studies. Her scholarly writing has appeared or is forthcoming in Callaloo: A Journal of African Diaspora Arts and Letters, Gastronomica: The Journal of Food and Culture, Women and Performance, American Quarterly, J19: The Journal of Nineteenth Century Americanists, Lateral: The Journal of the Cultural Studies Association, The Journal of Food, Culture and Society as well as Social Text, Lateral and ASAP/Journal, while her journalism has appeared in the San Francisco Chronicle, The Globe and Mail, Xtra Magazine, 7×7 Magazine and journals like Tikkun and Bridges. In 2013 her first book Racial Indigestion: Eating Bodies in the Nineteenth Century won the Lora Romero Best First Book Award from the American Studies Association and the best book award from the Association for the Study of food and Society.
---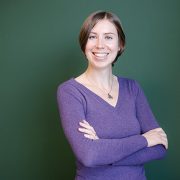 Biography
Dr. Michelle Yates is Assistant Professor of Cultural Studies and Humanities in the Department of Humanities, History, and Social Sciences at Columbia College Chicago. Dr. Yates' work is situated in the environmental humanities at the intersection of film and media, critical theory, and gender and sexuality. Her journal article titled "Re-casting Nature as Feminist Space in Mad Max: Fury Road" was just published in the most recent issue of the journal Science Fiction Film and Television, a Special Issue on the Mad Max franchise. She is also co-founder and co-director of the Chicago Feminist Film Festival.
Title: Crisis in the Era of the End of Cheap Food: An Ecofeminist Reading of Soylent Green