Get to know our CSW Advisory Committee (CSWAC) members through CSWAC Corner! We are proud to have an advisory committee made up of feminist scholars working in various fields from gender studies to public health to film and television. Each month, we'll feature a CSWAC member to learn more about them and their work.
For September 2021, we're spotlighting:
Professor of Law and American Indian Studies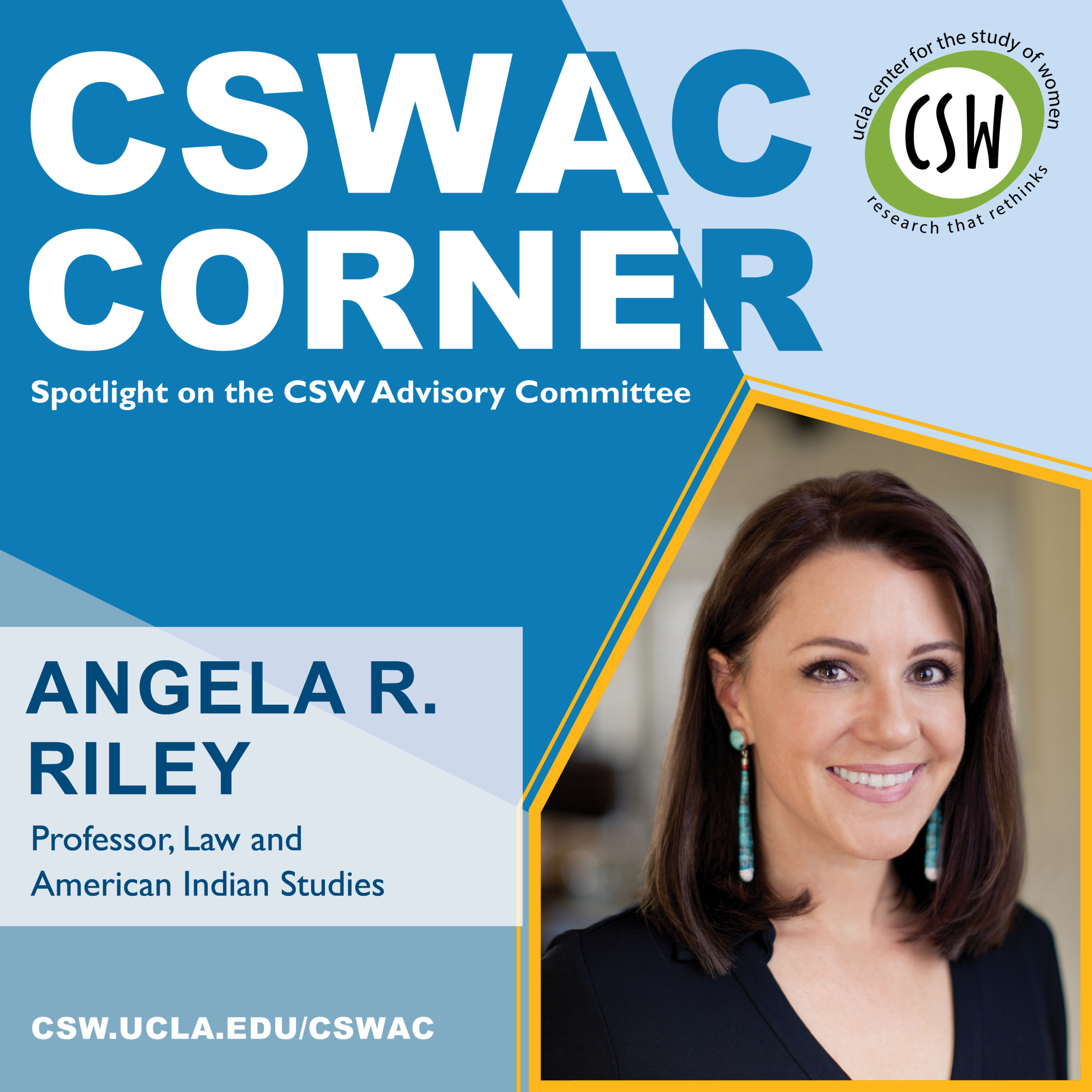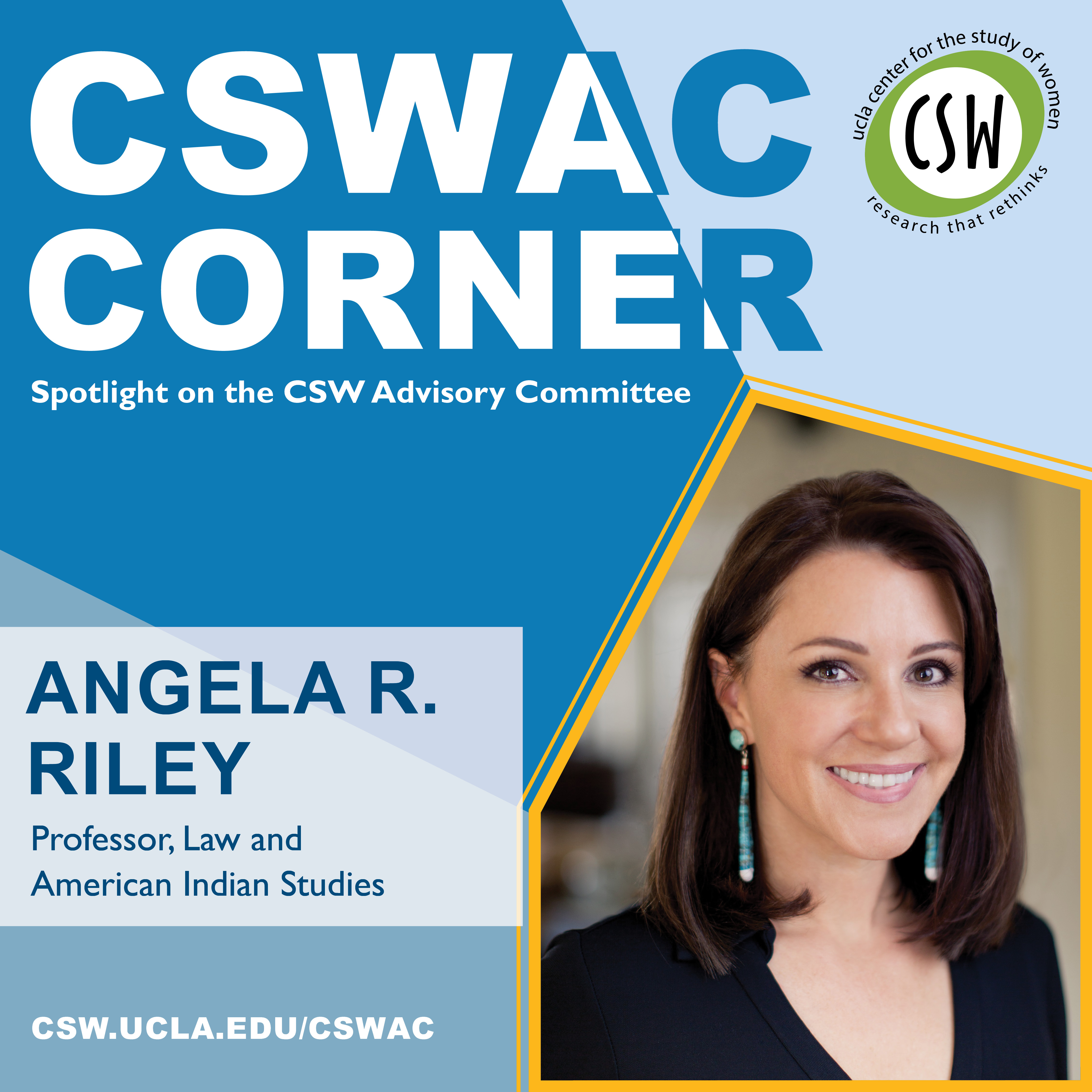 What are you working on?
Massive exhale! I just completed a law review article analyzing the tribal cultural preservation policies and laws of all 574 federally recognized Indian tribes and Alaskan Native Villages, entitled "The Ascension of Indigenous Cultural Property Law," which will be published in 2022.  I'm currently actively engaged in the United Nations World Intellectual Property Organization's Indigenous Caucus, working on protections for Indigenous Peoples' traditional knowledge. In January, I plan to start on a book project.
Is there anything you'd like to shine a spotlight on?
We are delighted at the Native Nations Law and Policy Center to welcome our inaugural class of Graton Scholars. These incredible students — all of whom are committed to working in Indigenous rights — are receiving full tuition scholarships to UCLA School of Law, which was made possible by a transformative $15 million gift from the Federated Indian Tribes of the Graton Rancheria. There will be more press coming soon!
Where can we find you on social media?
@UCLALawNativeNations on Facebook and @uclalawnativenations on Instagram
What are you currently reading?
Some summer favorites include Klara and the Sun (Kazuo Ishiguro), The Vanishing Half (Brit Bennett), Mary Jane (Jessica Anya Blau), and Hamnet (Maggie O'Farrell). And I just flew through The Plot (Jean Hanff Korelitz) and loved it!
What have you been listening to lately? Music? Podcasts?
I'm loving the podcasts A Slight Change of Plans and The Happiness Lab. And my teenage daughters got me hooked on Olivia Rodrigo.
What movie or TV show have you seen recently that you would recommend to others and why?
Reservation Dogs on Hulu by FX! It was put together by an amazing all-Native team, including some Native UCLA alums and former students. And it was filmed in my home state of Oklahoma.
If you are a CSW Advisory Committee member who would like to be featured in CSWAC Corner, please fill out this 
Google form
.