by Rosie Stockton
Join us for the virtual Keynote Panel of Thinking Gender 2021: Care, Mutual Aid, and Reproductive Labor in a Time of Crisis on Friday, April 30 at 12:00 pm PST on Zoom. Dean Spade and Melanie Yazzie will speak alongside co-conversants Catherine Feliz and Rosie Stockton.
Register for the keynote panel here.
This year's Thinking Gender conference arrives following a year where mutual aid and abolitionist care have been necessary mobilizations in the face of state abandonment that escalated interlocking global crises as the result of racial capitalism, environmental crisis, and neoliberal and carceral public policy. Anti-state modes of care in response to state violence and police brutality took the forms of community defense from the police, tenants unions, grassroots bail funds, emergency food shelters, direct action, and resource redistribution outside the purview of state agencies and the non-profits. Many of us have seen and participated in these practices of mutual aid and reproductive labor in both intramural and coalitional formations, emerging from both longstanding grassroots organizing and spontaneous coordination.
Abolitionist care and mutual aid in the face of dispossession by the global COVID-19 pandemic, racial and sexual violence, and climate disaster are not only crucial practices of survival, but also make visible the state's complicity in the exploitation and dispossession of Black, Indigenous, and people of color. At the same time, we witness not only the state and capitalism's reliance and disavowal of gendered and racialized reproductive labor, but also the cooptation of the language of mutual aid and care by police and prisons.
Despite their recent circulation in the mainstream news, practices of mutual aid and radical care are not new, and scholars and community activists have long highlighted the practices of those activities of care that communities dispossessed by slavery, expropriation, and colonization have engaged in. In a tradition of Women-of-Color feminist, Indigenous feminist, and abolitionist feminist politics of care, this year's Thinking Gender keynote panel features two such grassroots organizers working to not only theorize but confront and coordinate amidst the challenges and joys of anti-state practices of collective care and mutual aid: Dean Spade and Melanie Yazzie.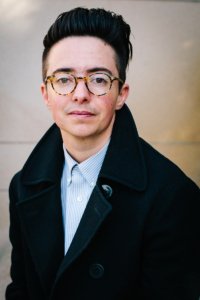 Dean Spade will present his talk "Mutual Aid for Survival and Mobilization" drawing from his recently published book, Mutual Aid: Building Solidarity During this Crisis (and the Next), which provides a grassroots theory and practical tools of mutual aid as a key to practicing abolition. Spade's book elaborates on and distills lessons from decades of coalitional abolitionist organizing in the face of local and global crises, and provides both accessible definitions and histories of mutual aid, as well as reflections and strategies around decision making, navigating conflict, and how to avoid burnout in mutual aid projects.
Spade has been working to build queer and trans liberation based in racial and economic justice for the past two decades. He is a founding member of the Sylvia Rivera Law Project, and author of Normal Life: Administrative Violence, Critical Trans Politics, and the Limits of Law, the director of the documentary "Pinkwashing Exposed: Seattle Fights Back!," and the creator of the mutual aid toolkit at BigDoorBrigade.com. His latest book, Mutual Aid: Building Solidarity During This Crisis (and the Next), was published by Verso Press in October 2020.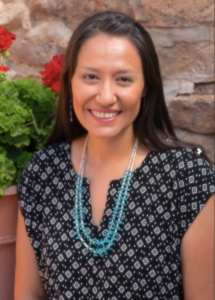 Melanie Yazzie's presentation, "Ecologies of Indigenous Caretaking," explores Indigenous mutual-aid approaches to "radical relationality" and care between Indigenous people, land, and water. Yazzie's concept of "radical relationality" stands in contrast to the "relations of extraction" that Indigenous peoples face at the hands of the state's expropriation of lands, resources, and water that is part of the ongoing project of colonization. Her scholarship and organizing as a part of Red Nation, a grassroots Native-run organization committed to the liberation of Indigenous people from colonialism and capitalism, work to theorize and practice radical acts of relation between land, water, and people as crucial to resistance and decolonization.
Yazzie is bilagaana born for Ma'iideeshgiizhinii (Coyote Pass Clan). She is Assistant Professor of Native American Studies and American Studies at the University of New Mexico. She specializes in Navajo/American Indian history, political ecology, Indigenous feminisms, queer Indigenous studies, and theories of policing and the state. With Nick Estes, she guest edited a special issue of Wicazo Sa Review in 2016 on the legacy of Dakota scholar Elizabeth Cook-Lynn, one of the founders of Native American studies. She also coedited a special issue of Decolonization: Indigeneity, Education & Society (DIES) in 2018 with Cutcha Risling-Baldy on Indigenous peoples and the politics of water. She is co-authoring a forthcoming book on bordertown violence with Nick Estes, David Correia, and Jennifer Nez Denetdale. She also engages in extensive public intellectual and activist work that focuses on Native women's rights, LGBTQ2 rights, environmental justice, policing and incarceration, Indigenous housing justice, urban Indigenous issues, and international solidarity.
Following their talks, Spade and Yazzie will be in conversation, moderated by Catherine Feliz and Rosie Stockton.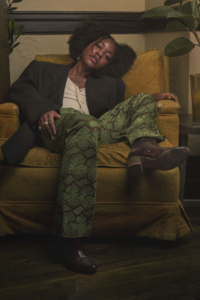 Catherine Feliz is an interdisciplinary artist and medicine person born and raised in Lenapehoking territory [New York City] to parents from Kiskeya Ayiti [Dominican Republic]. An entanglement with archival research, disarming apparatuses of violence, and earth based healing inform their practice. They work to reclaim ancestral technologies that have been systematically erased by drawing from multiple disciplines to unearth histories and make space for decolonial futures. Catherine is currently an MFA candidate at the University of California, Los Angeles department of Interdisciplinary Studio. You might also know Catherine as the medicine-maker behind Botánica Cimarrón, the co-founder of Abuela Taught Me — an Afro-Taino Two-Spirit educational space, and a founding member of Homecoming — a QTBIPOC radical care collective.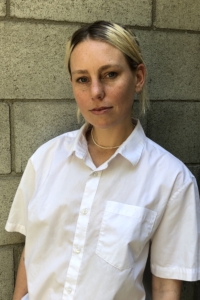 Rosie Stockton is a PhD student in the Gender Studies Department, and is the 2021 Thinking Gender Graduate Student Coordinator. Their research draws on abolitionist feminisms, Black feminist thought, and queer and trans critique to look at political and aesthetic practices of anti-carceral resistance. They are a member of the UCLA Black Feminism Initiative, and an organizer with the California Coalition for Women Prisoners (CCWP) and the DROP LWOP campaign. They are also a poet, and their first book, Permanent Volta, is forthcoming from Nightboat Books in May 2021.