By Bri-Ann Hernandez, 2020 Thinking Gender Coordinator
The keynote at this year's Thinking Gender Conference will take the form of a panel discussion between Mariame Kaba, Emily Thuma, and Mimi Kim.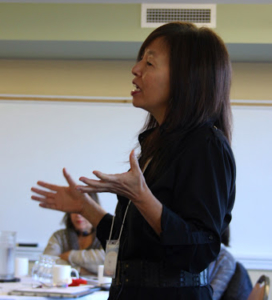 Mimi Kim is an activist-scholar who has been a member of the anti-violence and social justice movement for 20 years, advocating against domestic violence primarily in Asian immigrant communities. She is a founding member of Incite! Women of Color Against Violence, a network of radical feminists of color organizing to end state violence. Kim focuses her research on social movements and the intersections of race, gender-based violence, and the expansion of the carceral state, as well as alternatives to criminalization such as transformative justice, restorative justice, and other community-based prevention and intervention strategies. Kim recently published "The Carceral Creep: Gender-Based Violence, Race, and the Expansion of the Punitive State, 1973-1983", which examines the roots of carceral feminism during the movement's first decade, using archived data and interviews from 60 social movement leaders. As Kim describes, "carceral creep" is a process explaining how early social movements evolved into collaborative relationships that changed the independence and composition of initial social movement organizations.
Kim's most recent publication, "Introduction to Special Topic on Anticarceral Feminisms: Imagining a World Without Prisons", analyzes current social work practices and policies and speaks to the persistent carcerality framework and intersection of gender-based and law enforcement violence within social work that contributes to a system of punishment, retribution, and incapacitation in areas such as LGBTQIA2S+ advocacy, human trafficking, and child welfare.
Kim is currently an Assistant Professor in the School of Social Work at California State University Long Beach. We anticipate that, with her contributions, the keynote panel will be particularly generative and engaging.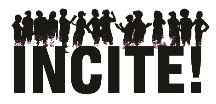 About Thinking Gender:
Thinking Gender 2020: Sexual Violence as Structural Violence: Feminist Visions of Transformative Justice centers feminist, queer, trans, anti-carceral, transnational, and intersectional approaches to sexual violence. It is intended to think of sexual violence as a function of empire, settler colonialism, militarism, the afterlife of slavery, the patriarchal family, white supremacy, dispossession, incarceration, immigration detention and deportation, and labor exploitation, among other forms of state and capitalist violence, rather than caused by the actions of a particular individual that can be addressed through punishment.