Congratulations to the recipients of CSW's 2019-2020 Faculty Research Grants and Research Excellence Awards!
Faculty Research Grants
CSW offers Faculty Research Grants to UCLA faculty for research development, new project development that may lead to external funding opportunities through CSW, and project completion that could be considered for CSW publications (policy briefs, research reports).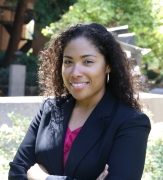 Lorrie Frasure-Yokley is an Associate Professor of Political Science. She received her Ph.D. and MA in Political Science from the University of Maryland-College Park, a Master in Public Policy (MPP) from the University of Chicago, and a BA in Political Science from the University of Illinois, Urbana-Champaign. Prior to joining the faculty of UCLA, she was a Postdoctoral Associate and Visiting Assistant Professor in the Department of Government at Cornell University. CSW awarded her a Faculty Research Grant for her Intersecting Identities Project (IIP).
---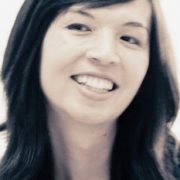 Kian Goh, RA, PhD, is Assistant Professor of Urban Planning at UCLA Luskin School of Public Affairs. She researches the relationships between urban ecological design, spatial politics, and social mobilization in the context of climate change and global urbanization. A licensed architect, Professor Goh cofounded design firm SUPER-INTERESTING! She was awarded a Faculty Research Grant for the project, Resilience from Below: Community Visions of Just Urban Futures in Post-Hurricane Sandy New York City.
---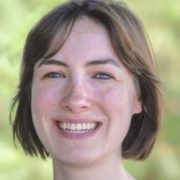 Liz Koslov is assistant professor of Urban Planning and the Institute of the Environment and Sustainability at UCLA, where she studies the social, cultural, and political dimensions of urban climate change adaptation. She was awarded a Faculty Research Grant for the book project, Retreat: Moving to Higher Ground in a Climate-Changed City, an ethnographic account of "managed retreat," the process of relocating people and unbuilding land exposed to extreme weather and sea level rise. The book is based on fieldwork in the New York City borough of Staten Island, where residents organized in favor of home buyouts after Hurricane Sandy.
---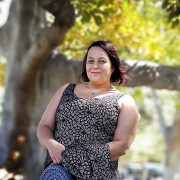 Norma Mendoza-Denton is a professor of anthropology at UCLA and Associate Dean in the Graduate Division. Her research focuses on youth, language, migration, politics, and identity.  Though her original training is in sociophonetics, she has conducted research among Latina girls involved in gangs, politicians in Town Hall meetings, children in school settings, and young adults playing video games. CSW awarded her a Faculty Research Grant for the project, Norteñas: Developing a graphic ethnography format for stories of Latina girls involved in gangs.
---
Research Excellence Award
Jointly established with the Institute of American Cultures, the Research Excellence Awards are awarded to UCLA Associate Professors whose research address questions important to the fields of critical race and postcolonial studies and/or gender, sexuality, and ethnic studies.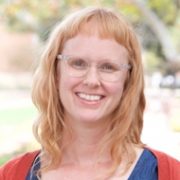 Erin Debenport is an Associate Professor in Anthropology. She is a linguistic and sociocultural anthropologist, interested in technologies of language circulation, secrecy and (in)visibility, indigeneity and sovereignty, and critical language documentation. Her work has appeared in journals that include: Journal of Linguistic Anthropology, Language & Communication, International journal of the Sociology of Language, and American Indian Culture and Research Journal. CSW awarded her the Research Excellence Award for her project, Voicing Secrets: The Language of Exposure in the Contemporary U.S.