The CSW Policy Brief Prize was created to support and promote applied feminist scholarship by graduate students at UCLA. The 2017-2018 topic was Addressing Sexual Violence; Achieving Justice: Shelter, Intersectionality, and Sexual Harassment Policy. The award-winning briefs from this competition will be published in early 2019.
We are pleased to announce the 2017-2018 prize winners: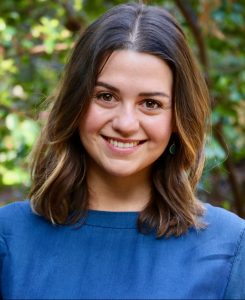 Cristina Hunter O'Leary graduated in June 2018 from the UCLA Fielding School of Public Health Community Health Sciences department with a Master of Public Health, and is a recipient of the Bixby Certificate on Population and Reproductive Health. She also holds a Bachelor of Arts in International Studies from the University of San Francisco. Cristina is interested in exploring the unique public health concerns that affect transient communities, such as refugee and immigrant families. She is committed to promoting gender equity, and to improving the sexual and reproductive health and rights of all people through evidence-based public health programs and social advocacy.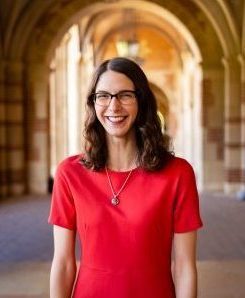 Elise Wallis received a Master of Public Health from the Department of Community Health Sciences at the UCLA Fielding School of Public Health in June 2018. Her interests lie in program planning and evaluation, health communication, health policy, and food studies. During her time at UCLA, she completed her field studies at the Los Angeles County Department of Public Health in the Office of Women's Health.
Honorable Mention:
Domale Keys is a student at the UCLA Graduate School of Education and Information Studies with a focus on women's nonviolent action and transformative curriculum in higher education. After her master's in education in teaching and curriculum from Harvard University she taught high school English in San Antonio. Her dissertation on African and immigrant women's resistance earned her a dissertation award from the International Center on Nonviolent Conflict. Most recently, Domale served as a Diversity Fellow at Augustana College where she taught courses in political science and women and gender studies departments. When she is not working, she enjoys visiting local farmer's markets and making art.