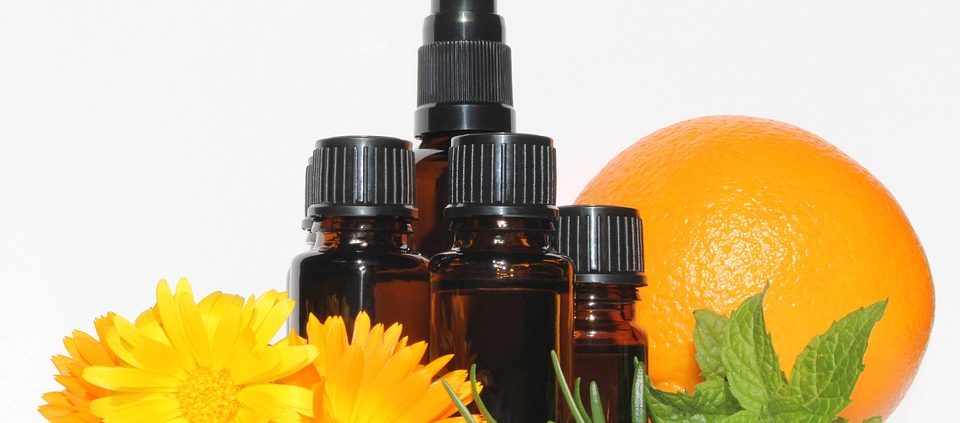 The Essential Truths About Essential Oils
By Katherine Osby
I landed at LAX after hours of travel from Puerto Rico, and took a Lyft back to UCLA. Once the Lyft arrived, I packed my luggage into the trunk and sat in the backseat of the driver's car. I was somewhat perplexed by a stream of mist that was flowing from the driver's seat. Out of curiosity, I asked the driver what was misting in his car. "Oh, that is lemon oil! It has a very clean smell. I use it to keep my car fresh!", he explained to me. I was not surprised, for essential oils and aromatherapy have become increasingly popular. I spent the remainder of the car ride back to UCLA watching the mist flow throughout his car, and disperse into streams of shapes and haze until it evaporated into invisibility. Luckily for me, I do not have any allergies or sensitivities to the "lemon mist" that engulfed the driver's car. However, the experience prompted me to later wonder about the nature of that ethereal, lemon mist. Was the lemon oil actually extracted from lemons, or was the oil simply made to mimic the smell of lemons? What really are the essential oils that so many of my peers use on their skin and in their homes? Are essential oils risk-free?
Does Natural = Safe?
We assume "natural" products on shelves are safe for us to use. However, in 2016, essential oils were the cause of the 25th greatest rate of increased toxic exposures, according to the 2016 Annual Report of the American Association of Poison Control Centers. The essential oils of plants may produce many potentially serious side effects, especially on the central nervous system. The poor recognition of hazards associated with essential oils is a problem recognized by The World Health Organization, and the United Kingdom's National Poisons Unit (Burkhard, 1998). Physician Edmund Pribitkin, who writes about the importance of patient education regarding essential oils and herbal therapies, states, "lack of standardization, quality control, and regulation may result in variability in herbal content, efficacy, and frank contamination" (Pribitkin, 2001). There are various reasons why essential oils are causing an increased amount of toxic exposure cases. These reasons  include public misunderstanding of essential oil safety, misleading marketing and advertising of essential oils, and the use of synthetic fragrances and adulteration processes in the production of essential oils.
To start, the words "natural" and "organic" can mean virtually anything when used to describe essential oils, and these words do not imply that the product is any more or less safe than others. The FDA has zero regulatory guidelines as to what the words "natural" and "organic" mean, and these words may therefore be used to describe any product (US Food and Drug Administration). In addition, most essential oils are considered cosmetic products, and not drugs. Cosmetic products are defined by the FDA as "articles intended to be rubbed, poured, sprinkled, sprayed, introduced into, or otherwise applied to the human body…for cleansing, beautifying, promoting attractiveness, or altering the appearance" (US Food and Drug Administration).  Cosmetic products do not require the same regulatory tests and guidelines as drugs, and therefore should not be used to treat disease or health concerns without first inquiring a medical professional.
Truth in Labeling?
Furthermore, essential oils are often misleadingly labeled and imply uses that are not scientifically proven or verified by the Food and Drug Administration. In 2014, the FDA issued a notice to the companies Young Living and DoTerra that unless they removed misinformation from their websites, the companies would be fined and subject to consequences (Herald 2014). The companies once stated on their websites that their essential oils could be used to treat "cancer, HIV, herpes" and other ailments; such claims by Young Living and DoTerra were thankfully noticed and corrected by the FDA, but many other companies selling essential oils continue to illegally advertise similar claims that go unnoticed and/or unacknowledged by the FDA. The FDA is a single institution that cannot possibly surveillance every essential oil brand and company to the fullest extent; consumers must remain cognizant of the misleading claims that may describe essential oil products, and utilize their own methods of surveillance when deciding which products are safe and legitimate.
Many researchers and scientific journals acknowledge that the global demand for essential oil products has led to the development of various adulteration practices in the production and manufacturing of essential oils (Pribitkin, 2001). Adulteration can involve the use of various synthetic and/or natural compounds to cheapen the production of essential oils, mimic various smells, increase product volume, and much more. The adulteration of essential oils is commonplace and are not listed on product labels, which makes it virtually impossible for consumers to effectively know if, to what extent, and through what methods their essential oils contain harmful or synthetic compounds (Woolf 2004). Moreover, the process of testing essential oil authenticity is often expensive, time consuming, and requires laboratory technologies and detailed analysis methods.
Since many harmful aspects of essential oils are obscured by mislabeling/misbranding, false information, and underregulation, educating others about the ways in which essential oils are adulterated, misbranded, and require the active surveillance of consumers is of the utmost importance. Essential oils are highly potent and concentrated compounds, and must be used responsibly with care. Every essential oil has unique chemical properties and side effects, and individuals must remain cognizant of the risks and responsibilities associated with the purchase and consumption of essential oil products. I wonder now if my former Lyft driver is aware of such details, or if he truly believes that essential oils are safe enough to disseminate among the likes of every passenger he encounters. Although essential oils are perceived to be "natural" and harmless, the public should remain cognizant of individuals' allergies and sensitivities when using essential oils in spaces inhabited by others.
Katherine Osby is a UCLA Undergraduate Student in Human Biology and Society. She was a member of the Chemical Entanglements Undergraduate Research Group in Spring 2018.
Works Cited
Alan Woolf (2004) Essential Oil Poisoning, Journal of Toxicology: Clinical Toxicology, 37:6, 721-727, DOI: 10.1081/CLT-100102450
Center for Food Safety and Applied Nutrition. "Products – Aromatherapy." US Food and Drug Administration Home Page, Center for Biologics Evaluation and Research, Dec. 2017, www.fda.gov/cosmetics/productsingredients/products/ucm127054.htm.
Gummin et al., "2016 Annual Report of the American Association of Poison Control Centers' National Poison Data System (NPDS)."
Herald, Kurt Hanson Daily. 2014. "FDA Sends Warning to DoTERRA and Young Living about Oils." Daily Herald, September 25, 2014.
Pierre R. Burkhard, Karim Burkhardt. "Plant-Induced Seizures: Reappearance of an Old Problem." Journal of Neurology, no. 246 (1999): 667–70.
Pribitkin ED, Boger G. Herbal Therapy: What Every Facial Plastic Surgeon Must Know. Arch Facial Plast Surg.2001;3(2):127–132.