CSW is delighted to introduce Winter Rae Schneider, the Thinking Gender Conference Coordinator for 2017!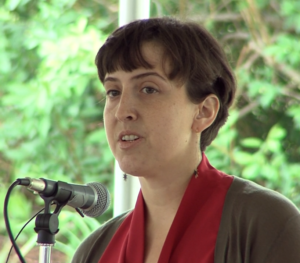 Winter is a doctoral candidate in the Department of History at UCLA, where she also received her M.A. She holds a B.A. in Historical Studies and Human Rights from Bard College. Before joining CSW, Winter led a number of innovative conferences. At Bard, she conceived of and organized "Beyond Silence: Meaning and Memory in the Noise of Haiti's Present," a conference that responded to the 2010 earthquake in Haiti. At UCLA, she was the organizing committee chair of "Possessive Investments, Systems of Power, Possibilities of Dissent," a conference hosted by the History Graduate Students Association, Black Graduate Students Association, Black Infinity Complex  and Black Lives Matter, Los Angeles. Most recently, she was a member of the organizing committee for Racialized State Violence in Global Perspective.

Winter's research focuses on land tenure, law, historicity and historical production in Latin America and the Caribbean, and her dissertation draws on archival research carried out in Haiti, France, and the United States. Winter has received research grants from UCLA's Latin American Institute, and the Institute of American Cultures, and she was the recipient of a Fulbright-Hays Doctoral Dissertation Research Abroad award.