"I come from a place where breath, eyes and memory are one, a place from which you carry your past like the hair on your head. Where women return to their children as butterflies or as tears in the eyes of the statues that their daughters pray to." – Edwidge Danticat, Breath, Eyes, Memory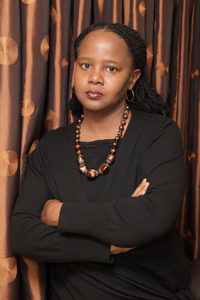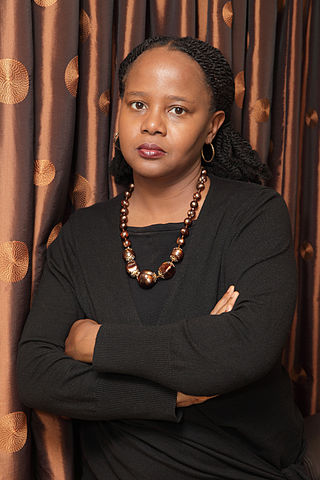 Edwidge Danticat has received numerous awards—including a 2009 MacArthur Fellowship–for her novels, stories, and memoirs which explore the history of Haiti, the experiences of immigrants, and the reality of life in Haiti today. Most recently, she was awarded the Toni Morrison Award at the 13th National Black Writers Conference at Medgar Evers College. The UCLA Center for the Study of Women is thrilled to be cosponsoring the Racialized State Violence in Global Perspective conference, which will feature Danticat as the keynote speaker.
Danticat's work offers an uncompromising view of the impact of racialized violence on the lives of people of color in Haiti and beyond. Her 2007 memoir, Brother, I'm Dying (a finalist for the National Book Award) tells the story of her uncle, who died at the age of eighty-one while in the custody of the U.S. Department of Homeland Security. Her uncle and countless other asylum seekers, she wrote, "endured extraordinarily inhumane treatment, though they were exercising their universal right to seek asylum. The Department of Homeland Security, Immigration and Customs Enforcement, and the Customs and Border Patrol should work together to protect the lives and rights of those who seek refuge here . . . everyone seeking asylum deserves to be treated humanely." Beyond her books, Danticat uses her platform as a writer to advocate for immigration policies and practices that respect human rights and offer real protection to asylum seekers. From her frequent op-eds to her testimonies before congressional committees, Danticat is an outspoken advocate against state-supported violence. In an Op-Ed about immigrant detainment in the New York Times (March 27, 2012), she wrote: "The "Holiday on ICE" hearing may just be a political stunt, but the message behind it is dangerous; it suggests that the 30,000 vulnerable people in our jails and detention centers should have little right to proper medical care, that their very lives are luxuries, and that it is not our responsibility to protect them." Her memoir, Brother, I'm Dying (2007),  focused on her uncle, who fled Haitian gang violence to seek asylum in the U.S. but died while being held by the Department of Homeland Security.
Finally, Danticat's stories point to how race often intersects with gender in experiences of racism and violence. Works like Breath, Eyes, Memory (1994), Krik? Krak! (1996), and Claire of the Sea Light (2013) tell the stories of women and girls who experience loss, change, and gendered violence – but who endure and resist. The recent film Girl Rising, which Danticat co-wrote, attests to the resilience and strength of girls and women of color in the face of violence and loss.
Edwidge Danticat will give a keynote address titled "Living With Uncertainty: Violence, Exile and Black Life" on Wednesday May 25 at 6pm in the Lenart Auditorium at the UCLA Fowler Museum. RSVP here.