Feminism + The Senses: Daphne Brooks
What is especially important to recognize in this pattern of sounded relations between the singer and her audience is how it demonstrates the extent to which Nina Simone's live performances were exercises in what we might call black feminist Brechtian musical events. If Brecht's theater envisions the actor as a figure who measures and modulates the audience's affective distance from the drama itself in order to encourage critical commentary, Simone's musical performances aggravate that affective distance in musical terms.
– Daphne Brooks, "Nina Simone's Triple Play," Callaloo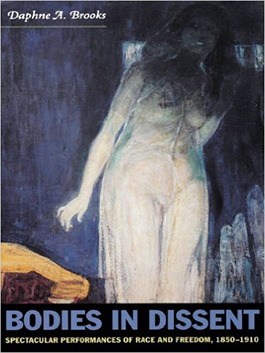 A professor of African American Studies and Theater Studies at Yale University, Daphne Brooks has explored and illuminated the practice of such artists as Nina Simone, Zora Neale Hurston, Odetta, Jeff Buckley, Henry Box Brown, Adah Isaacs Menken. Her many articles examine race, gender, performance. and popular music culture. In "Sister, Can you Line it Out?": Zora Neale Hurston and the Sound of Angular Black Womanhood (Amerikastudien 55:4, 617-627), she sees consonances where others might not, pairing the perhaps "imperfect" vocal styling of Zora Neale Hurston with those of Odetta:
"Both women [Hurston and Odetta] pounded out the beat of overlooked histories through their bodies. They took 'the ethics of the jook and the blues' that Hurston so loved, ethics that 'freed' them of 'the constraints of ladyhood' (Wall, Women of the Harlem Renaissance, 166), re-deployed them in the space of men at work and play (in songs like 'Georgia Skin,' 'Gonna See My Long-Haired Babe' and 'Uncle Bud'), and utilized folkloric song as the medium through which to assert a kind of modern black womanhood that might shake the foundations of American culture."
Joseph Roach, author of Cities of the Dead: Circum-Atlantic Performance, praises her power to explore such affinities in Bodies in Dissent: Spectacular Performances of Race and Freedom, 1850-1910 (Duke, 2005): "Brooks has developed a truly wonderful way of matching up odd couples, such as Ada Isaacs Menken and Sojourner Truth, and finding the kinship marks of 'overlapping diasporas' in their improbable but richly informative union."
In Bodies in Dissent, which received the Error Hill Award from the American Society for Theatre Research in 2007, Brooks explores the work of a range of performers—African American, Anglo, and racially ambiguous performers—in many types of popular entertainment: melodrama, theatre, moving panorama exhibitions, musicals, magic shows, religious and secular song, and dance. She describes "how these entertainers experimented with different ways of presenting their bodies in public—through dress, movement, and theatrical technologies—to defamiliarize the spectacle of 'blackness' in the transatlantic imaginary" (http://bit.ly/1Lyg46W).
In a review of the book, Farah Jasmine Griffin, author of If You Can't Be Free, Be A Mystery: In Search of Billie Holiday, writes: "Brooks is a brilliant, creative, and original thinker. Because Brooks so adeptly crosses the disciplinary boundaries of fields as diverse as performance studies, nineteenth-century American literature, and black studies, Bodies in Dissent is an extraordinary model of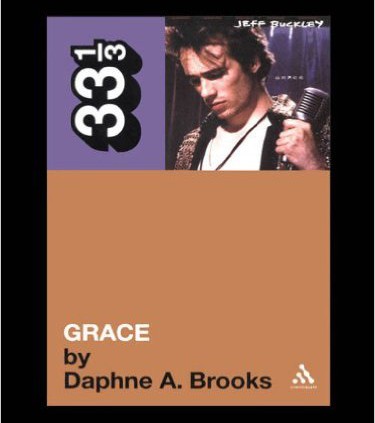 interdisciplinary scholarship. Brooks' original archival work coupled with her engagement with recent scholarship in cultural studies and studies of the black Atlantic provides us with a beautifully written exploration and theory of black performance practices."
In her first book, Jeff Buckley's Grace (33 1/3 series, Continuum, 2005), Brooks follows Buckley's musical development from his early his career to the release of the album. Employing rare archival material, she illustrates Buckley's passion for life and hunger for musical knowledge and shows why he was so crucial in American music in the 1990s.
Her other publications include the edited volumes The Great Escapes: The Narratives of William Wells Brown, Henry Box Brown, and William Craft (New York: Barnes & Noble Classics, 2007) and The Performing Arts volume of The Black Experience in the Western Hemisphere Series (eds. Howard Dodson and Colin Palmer) She also authored the liner notes for Come On And See Me: The Complete Solo Collection (Universal A&R, 2010) and Take a Look: Aretha Franklin Complete on Columbia (Sony, 2011) Both won awards from ASCAP for outstanding music writing.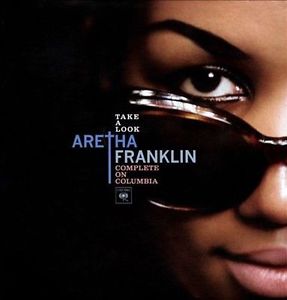 Currently finishing her third book, to be titled Subterranean Blues: Black Women and Sound Subcultures—from Minstrelsy through the New Millennium (Harvard University Press, forthcoming), Brooks will give a talk in CSW's Feminism + The Senses Speaker Series on March 10 at UCLA. In it, she will examine "the problem of iconic blues women who've been "lost" to history, Geeshie Wiley and Elvie Thomas, as well as the critics who've loved and chased after them.  By placing the politics of queer archival studies and black performance theory in conversation with canonical blues historiographies, the talk will explore the aesthetics and cultural resonances of Wiley and Thomas's rare recordings.  It aims as well to trace a black feminist counter-history of record collecting and listening publics in order to tell a different story of blues lives that mattered."
___
RSVP for Daphne Brooks' talk on March 10: https://www.eventbrite.com/e/daphne-brooks-tickets-21037556899
__
FEMINISM + THE SENSES will feature
Nayan Shah (USC) "Refusing to Eat: Sensations,Solidarities, and the Crisis of Detainee Hunger Strikes," October 28, 2015,4 pm, YRL — cosponsored by UCLA Department of History and the Charles E Young Research Library
Daphne Brooks (Yale U), " If You Should Lose Me': The Archive, The Critic, the Record-Shop, and the Blues Woman," March 10,2016, 3:30 pm, — cosponsored by UCLA Department of Musicology and the Charles E. Young Research Library; Robin Kelley, Gary B. Nash Chair in History; and the Department of African American Studies.
Natasha Meyers (York U), "Ungrid-able Ecologies:Cultivating the Arts of Attention in a 10,000-Year-Old Happening," May 17,2016, 4 pm, tba — Supported by the Estrin Family Lecture Series Fund