Organized by the UCLA Asian American Studies Center
Zoom talk with author Sean Metzger and CSW Director Rachel Lee
In The Chinese Atlantic, Sean Metzger charts processes of global circulation across and beyond the Atlantic, exploring how seascapes generate new understandings of Chinese migration, financial networks and artistic production. Moving across film, painting, performance, and installation art, Metzger traces flows of money, culture, and aesthetics to reveal the ways in which routes of commerce stretching back to the Dutch Golden Age have molded and continue to influence the social reproduction of Chineseness. With a particular focus on the Caribbean, Metzger investigates the expressive culture of Chinese migrants and the communities that received these waves of people. He interrogates central issues in the study of similar case studies from South Africa and England to demonstrate how Chinese Atlantic seascapes frame globalization as we experience it today. Frequently focusing on art that interacts directly with the sites in which it is located, Metzger explores how Chinese migrant laborers and entrepreneurs did the same to shape— both physically and culturally—the new spaces in which they found themselves. In this manner, Metzger encourages us to see how artistic imagination and practice interact with migration to produce a new way of framing the global.
DATE: Thursday, May 28, 2020
TIME: 12:00 PM – 1:00 PM
LOCATION: Webinar (RSVP through EventBrite for webinar link)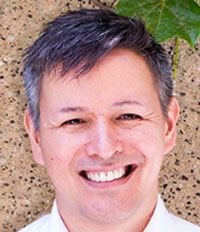 Sean Metzger is the Vice Chair, Undergraduate Studies in the Department of Theater. He is a scholar who works at the intersections of several fields: visual culture (art, fashion, film, theater) as well as Asian American, Caribbean, Chinese, film, performance and sexuality studies. His new book is titled: The Chinese Atlantic: Seascapes and the Theatricality of Globalization (Indiana University Press, 2020) the text complicates discourses of globalization and reimagines geographies through an examination of aesthetic objects and practices situated in cities from Shanghai to Cape Town.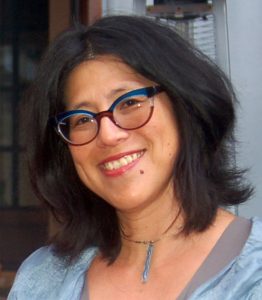 Rachel Lee is Director of the Center for the Study of Women and Professor of Gender Studies, English, and the Institute of Society and Genetics at UCLA.  She is the author of The Exquisite Corpse of Asian America: Biopolitics, Biosociality, and Posthuman Ecologies (NYU, 2014) and editor of a newly published special issue of Catalyst: Feminism, Theory, Technoscience (May 2020) on Chemical Entanglements: Gender and Exposure, the introduction of which highlights the work of Hong Kong and Brooklyn-based glassmaker and artist, Jes Fan.
Co-sponsored by:
 Department of Theater
Department of Film, Television, and Digital Media
Asia Pacific Center
Asian American Studies Department