This event is now past. Photo highlights of the 2018 Awards Luncheon can be viewed HERE.
Join the UCLA Center for the Study of Women for a special end of the year event to honor the Center's accomplishments, student award recipients, and this year's Distinguished Leader in Feminism Award honorees!
FEATURING THE KEYNOTE ADDRESS
Chairman and CEO, Madison Media Management, LLC
Former CEO, Los Angeles Sparks
Former Executive Vice President and Chief Diversity Officer, NBCUniversal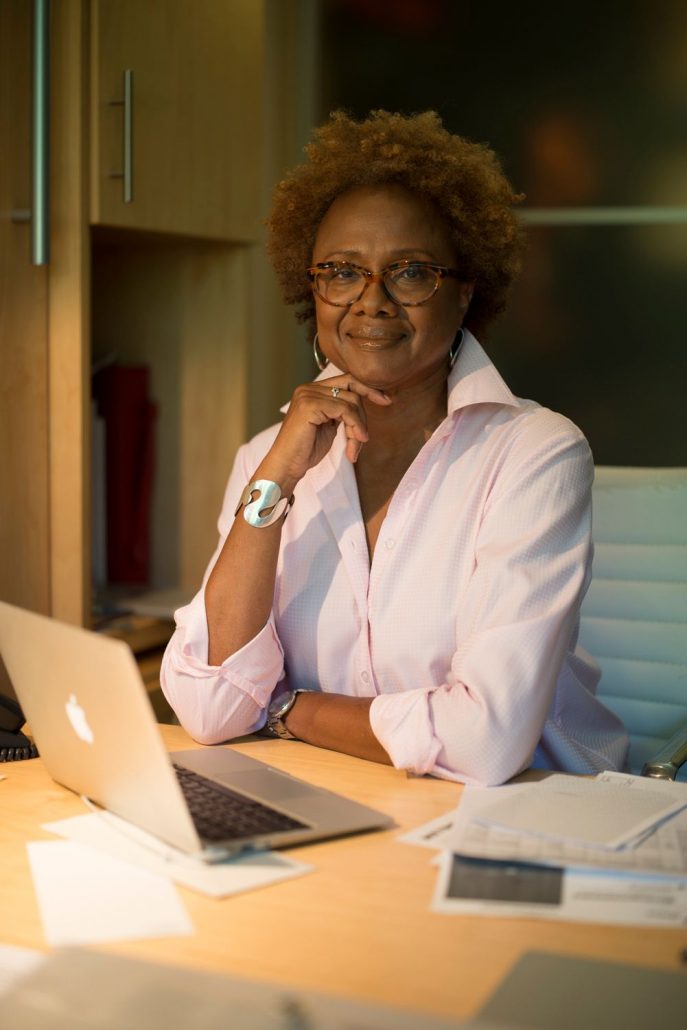 This year, CSW has selected Paula Williams Madison and LA Sparks Player Nneka Ogwumike as the recipients of the Center for the Study of Women's 2018 Distinguished Leader in Feminism Award.
---
Event Details
Thursday, May 31, 2018
12:00 – 2:30 PM
UCLA Meyer and Renee Luskin Conference Center, Optimist Room
Tickets are $30 and non-refundable
REGISTRATION IS NOW CLOSED
To make this event accessible and to accommodate all attendees, we ask for your help in making this event fragrance-free. We would appreciate that all guests avoid wearing products that contain fragrances, which can include perfumes, hair products, deodorants, detergents, etc. These products can make some members of our community very ill. For more information, visit our Event Accessibility page.
If you have questions or have registered and can no longer attend, please contact CSW Management Services Officer Kristina Magpayo Nyden.
---
Location & Parking
The 2018 CSW Awards and Benefit Luncheon will take place at the UCLA Meyer and Renee Luskin Conference Center located in Westwood Plaza on the corner of Strathmore and Westwood Boulevard (left map).
Within the Luskin Conference Center, the Luncheon will take place in the Optimist Room, located on the 2nd floor (right map).
For a full UCLA map, please visit http://maps.ucla.edu/downloads.
The closest parking area to the Luskin Conference Center is Parking Structure #8 (see map above-left). There are two ways to purchase parking in Structure #8:
Purchase Pay-by-License Plate parking on the 4th level (top floor) in the designated Visitor Parking area. Go to a self-service Daily Visitor Pay Station and follow posted instructions to purchase parking (remember license plate number). The self-service station will dispense a parking pass based on your license plate number. Please read posted instructions at each pay station carefully. Parking rates vary from $1 for 20 minutes to $12 for All-Day parking. Pay stations accept cash and credit cards. For more information, please visit the Transportation website.
Purchase All-Day parking for $12/day at the Parking Information Kiosk located in Westwood Plaza (designated by the "i" on the map above). Only cash is accepted at this kiosk (no bills higher than $20 accepted). Transportation Services representatives are also present at this kiosk to answer your questions.
A bridge is located on the 3rd floor of Structure #8 that leads directly to the Luskin Conference Center.
---
About the Keynote
Paula Williams Madison is Chairman and CEO of Madison Media Management LLC, a Los Angeles-based media consultancy company with global reach. She also serves as a Founding Partner with The Group LLC, a high-level strategy, marketing, and communications consultancy also headquartered in Los Angeles.
In 2011, Madison retired from NBCUniversal where she was President and General Manager of NBC4 Los Angeles. She was also Los Angeles Regional General Manager for NBCU's Telemundo TV stations, and Vice President and News Director of NBC4 New York. Under Madison's watch, WNBC4 Los Angeles earned numerous Emmy, Golden Mike, and Regional Edward R. Murrow Awards.
Her concurrent career as a writer and journalist also led to a 1996 Peabody Award for NBC4 New York's investigation, "A License to Kill."
Madison is executive producer, and subject of Finding Samuel Lowe: From Harlem to China, a compelling documentary that chronicles her journey to her maternal grandfather's homeland in China and the reconnection of her family with his 300 descendants. HarperCollins published a memoir of the journey, Finding Samuel Lowe: China, Jamaica, Harlem, in April 2015 and Shenzhen Publishing (Shenzhen, China) reissued the book in 2016 in Chinese.
A highly sought-after public speaker, Madison received numerous honors and awards: named one of the "75 Most Powerful African Americans in Corporate America" by Black Enterprise Magazine in 2005, and included in the Hollywood Reporter's "Power 100." In 2013, Los Angeles Mayor Eric Garcetti appointed Madison to the Los Angeles Police Commission, where she served as Vice President until 2015.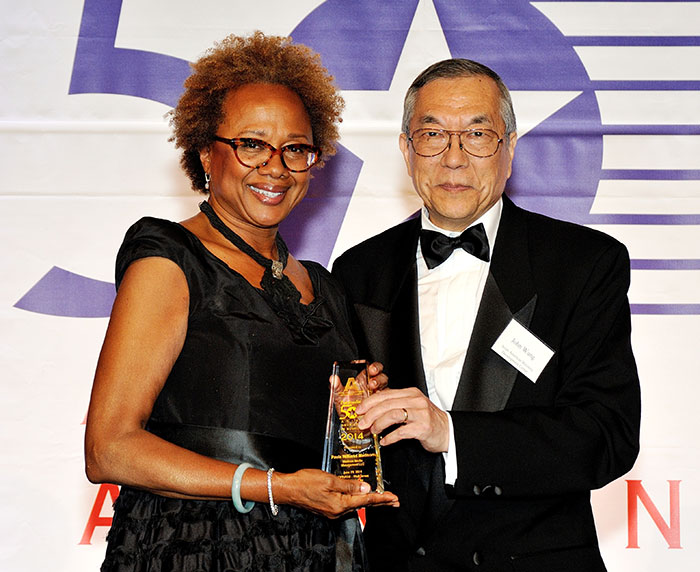 Madison is the former Owner/CEO of the Los Angeles Sparks WNBA basketball team. She also serves on the Boards of the Los Angeles Chinese American Museum, the Maynard Institute for Journalism Education, Cardinal Spellman High School, the Greater Los Angeles United Way, the California Science
Center Foundation, as well as Chair of The Nell Williams Family Foundation, and National CineMedia, the largest cinema advertising network in the U.S., where she chairs the Nominating and the Governance Committee(s).
She is also an honorary member of the Delta Sigma Theta Sorority Inc., a predominantly African-American sorority whose members boast more than 250,000 college-educated women.
Madison graduated from Vassar College and has served 10 years as a Vassar Trustee (to the College); and two years as President of the Board of Directors of the Alumnae/I Association of Vassar College.