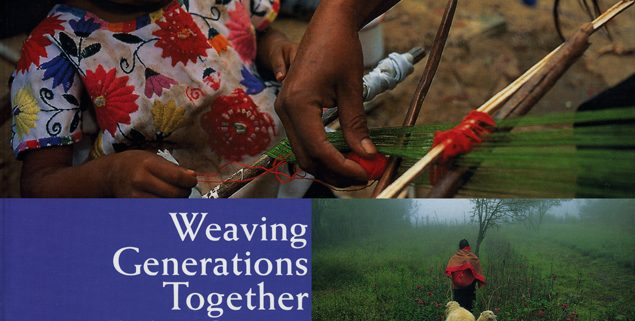 JNearoin curator Patricia Greenfield for a guided tour of Weaving Generations Together, an exhibition of Maya textiles on view in the UCLA Powell Library!
The exhibition will be open from October 2 – December 15 and is free and open to the public. The opening reception for this exhibition will be held on October 5.
A limited number of spots are available in this guided exhibition tour, which will take place at 4:00 PM on Friday, December 1.
This exhibition explores cultural transmission and learning through children's play weaving and apprenticeship in the Maya Highland community of Zincantán, Chiapas, Mexico. The exhibition shows over one hundred textiles from Zincantán drawn from a research collection spanning from 1943 to the present, including hand-woven and embroidered ponchos, shawls, and huipils in vibrant colors and metallic threads as well as looms and weavings made by children. Maya people wear traditional clothing today and the exhibition demonstrates both continuity and change through the expression of weaving and embroidery.
This exhibition is based on a book by Patricia Marks Greenfield.
More information on the exhibition's run can also be found HERE.
LOCATION: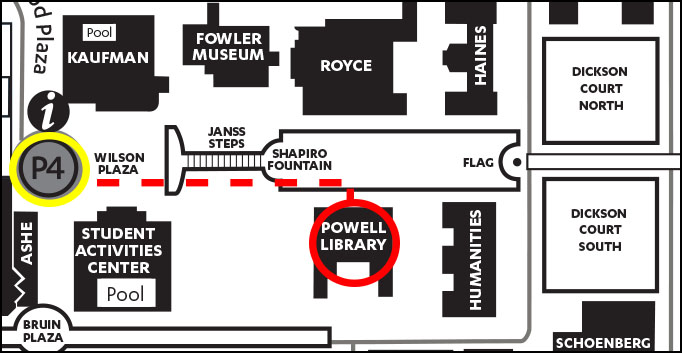 Location: Powell Library
Nearest Parking: Parking Structure 4 (Enter via Westwood Plaza from Sunset Blvd)
Exhibit Co-sponsored by:
Center for the Study of Women
UCLA Library
Office of Equity, Diversity, and Inclusion
American Indian Studies Center
Chicano Studies Research Center
Latin American Institute
Center for Mexican Studies
Fiat Lux
Office of Instructional Development