CSW Welcomes New Personnel
We are excited for Mishuana Goeman, Jasmine Trice, Colby Lenz, and Eve Brown to join the CSW team for the 2021–2022 year! Learn more about our new team members below. Their full list of accomplishments and research interests are available on the CSW Faculty and Staff page as well!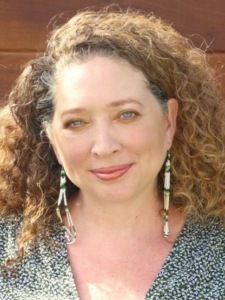 Center for the Study of Women
Dr. Mishuana Goeman, Tonawanda Band of Seneca, is Professor of Gender Studies and American Indian Studies, and affiliated faculty in Community Engagements and Critical Race Studies in the Law School at UCLA. She is also the inaugural Special Advisor to the Chancellor on Native American and Indigenous Affairs. She was a 2020–2021 Distinguished Visiting Scholar with the Center for Diversity Innovation at the University of Buffalo located in her home Seneca territories.
Center for the Study of Women
CSW Advisory Committee Chair
Dr. Jasmine Nadua Trice is Associate Professor of Cinema & Media Studies in the Department of Film, Television, and Digital Media. Incorporating critical perspectives grounded in dynamics culture and power, she has taught classes on histories of exhibition and moviegoing, media studies approaches to space and place, transnational media industry studies, Southeast Asian film and video cultures, and Asian urbanism on screen.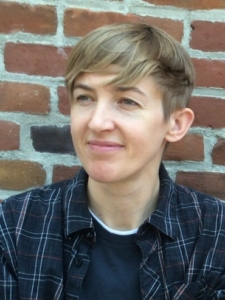 Center for the Study of Women
Deputy Director of Policy and Community Research
Colby Lenz joins CSW with over 20 years of leadership experience in community-engaged research, grassroots organizing, and policy advocacy addressing the intersections of criminalization, incarceration, and gender-based violence. Colby is a co-founder of Survived & Punished, a national organizing project to end the criminalization of survivors of sexual and domestic violence, and a long-term advocate with the California Coalition for Women Prisoners (CCWP), and the Transgender Advocacy Group (TAG).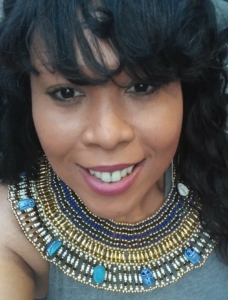 Center for the Study of Women
Dr. Eve Brown is a Ford Foundation Postdoctoral Fellow and UCLA Postdoctoral Scholar. Her project is titled, "Still They Rise!: Exploring the impact of stigma, discrimination, and violence in the lives of African American transgender women." Dr. Brown received her PhD in Psychology at UC Santa Cruz and was a University of California President's Postdoctoral Scholar in African American Studies at UC Berkeley.