CSW is proud to announce our 2019-2020 Travel Grant Recipients. Funded through donations from friends and supporters of the Center for the Study of Women, CSW Travel Grants assist graduate and undergraduate UCLA students with travel expenses related to academic or professional conference presentations and field research on women, gender, and sexuality.
Congratulations to this year's recipients!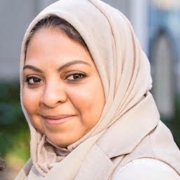 Sarah Alkhiafi-Gonzalez is a PhD candidate in Nursing. Her experience as a nurse has placed her on the frontline in dealing with women's health problems nationally and worldwide. Many of these complicated health problems could be prevented by adhering to secondary screenings. Her dissertation explores factors influencing Arab American women's breast cancer screening utilization from different perspectives, including social influence, health practices, level of breast cancer and mammogram knowledge, and religious beliefs. Her dissertation study employs two methods, qualitative (thematic analysis) and quantitative (cross-sectional).
---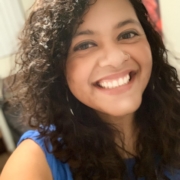 Jennifer Cárcamo is a Salvadoran independent filmmaker, scholar, and organizer. She is currently a PhD student in History (Latin America subfield). Her research interests include the twentieth-century history of mass organizations and transnational political movements within, across, and outside of Central America/Mesoamerica. She is also an organizer with the Human Rights Alliance for Child Refugees and Families, a founding/core member of UNICA (Central American Student Union) as well as the Central American Isthmus Graduate Association (CAIGA), and co-chair of the Central American Studies Working Group (CASWG) at UCLA.
---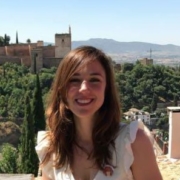 Esther Claudio is a PhD candidate in Spanish. She is interested in the particular mechanisms that comics use to explore diegetic and extradiegetic rendering of time and space, trauma and memory, identity and nationhood. Her dissertation focuses on memory in post-francoist Spanish graphic narrative. She explores how the mutual legitimation between the claims for justice that accompany the recovery of the past and the marginal nature that characterizes comics have led to a fruitful break from the masculine war canon and advanced discussions about social justice.
---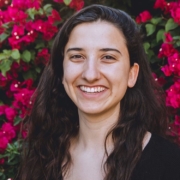 Lia Cohen is an undergraduate senior studying International Development Studies, Public Affairs, and Environmental Systems and Society. During her quarter studying in Washington D.C. with the UCLA Center for American Politics and Policy, she conducted a capstone project on the impact of sexual harassment on occupational segregation and wages for women in male-dominated, middle-skilled jobs, particularly in the trades. She later presented her research at the Women Build Nations Conference in Minneapolis. Cohen is excited to deepen her advocacy outside of academia.
---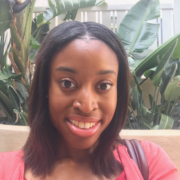 Jaimie Crumley is a third-year PhD student in Gender Studies. She earned her Master of Divinity and Master of Sacred Theology degrees at Yale Divinity School and her Bachelor of Arts degree at Wellesley College. Her work explores the history of the free African American in the nineteenth-century United States through the lens of the black Christian women who preached, taught, wrote, and lectured in Boston, Philadelphia, New York, Washington, D.C., and England.
---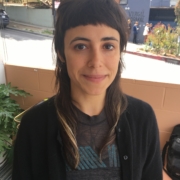 Jacqueline Davis is an experimental screen/dance artist, a film programmer, and a PhD student in World Arts and Cultures/Dance. Her films have been shown across the United States, as well as in Ireland, Germany and Canada. Her academic writings concern queer/punk subculture, Jewish/German transnational identity and performance dynamics in 1920-1930s Weimar Germany and 1940s New York City. Her research concerns the subversive Jewish/German dancer Valeska Gert's underground Greenwich Village performance space Beggar Bar (1941-1945), and the profound impact Gert and her community had on the American avant-garde.
---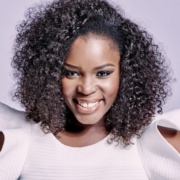 Zama Dube is a PhD student in Cinema and Media Studies at UCLA. Her research is often preoccupied with the gnawing responsibility of trying to articulate what she has observed as the "precarity of Black creativity." This is informed by years of experience as a South African radio broadcaster, voice-over artist, and TV content researcher and producer. Her research interests explore the contributions of Black women media makers in envisioning decolonial visual representations of Black womanhood, the aestheticization and representation of Africa in the Hollywood imagination, and the liberatory aesthetics of Black cinema.
---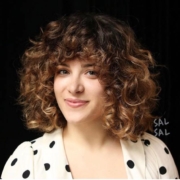 Madison Felman-Panagotacos is a PhD student in Hispanic Languages and Literatures, where she received an MA in Spanish. Her areas of research center on the cultural production of twentieth- and twenty-first-century Mexico and Argentina, and focus on studies of feminist social movements, maternity and non-patriarchal parenthood, and abortion rights. Currently, she is preparing a course about Queer Historiographies in Argentina and writing about fiction representations of the Argentine folk saint la Difunta Correa.
---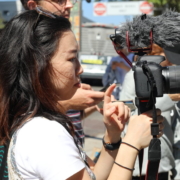 Zizi Li is a PhD student in Cinema and Media Studies whose works revolve around layered oppressions of race, gender, class, sexuality, and geography. Her ongoing dissertation, Influencer Ecosystem: Labor and Infrastructure of and beyond Digital Platforms, brings media industries and critical infrastructures together to unpack the co-constitution of global media networks and commodity chains, and to build transnational feminist solidarities against dark-value-extractions. Her other works-in-progress examine and center intersectional and transnational BIPOC feminist and decolonial praxis in film and media productions. Her work has appeared in Hyperrhiz: New Media Culture.
---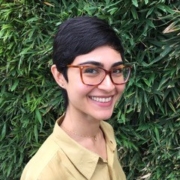 Mariam Rahmani is a PhD candidate in Comparative Literature. Her dissertation, Gender in Translation: Posing the Question of the Queer via Contemporary Iran, examines the linguistic and cultural (un)translatability of queerness. Don't Worry, Rahmani's translation of Mahsa Mohebali's popular novel, Nigarān nabāsh, first published in Tehran in 2008, is forthcoming with Feminist Press; in 2018, the project received the support of a 2018 PEN/Heim translation grant. Rahmani received a BA from Princeton University and an MSt in Islamic Art from the University of Oxford.
---
Tyrrell Shaffner is an MFA student in Screenwriting. She explores trauma and desire through the lens of comedy. She also holds a BA in Film Production from USC and was an experienced producer in digital media prior to pursuing screenwriting. Later this year, Tyrrell plans to direct her sex positive, award-winning screenplay (a quarterfinalist for the Academy's Nicholl Fellowship, among others) as her first feature length film.
---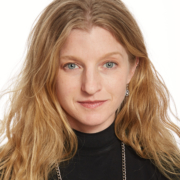 Heidi West is a PhD student in Health Policy and Management in the Fielding School of Public Health. She works at the intersection of migration, gender and health, primarily in the global context, and explores links between international frameworks and population health outcomes. Her academic work is bolstered by over a decade of international program development and management experience where she used evidence-based approaches to build capacity and improve collaboration for diverse institutions.