The CSW Black Feminism Initiative (BFI) has established two fellowships to support intellectual work that centers black feminist frameworks of analysis: The Alisa Bierria Graduate Fellowship in Black Feminist Research and the Mariame Kaba Graduate Fellowship in Black Feminist Research. In the tradition of abolitionist feminist activism and labor, the BFI Graduate Fellowships seek to advance black feminist work on any topic with a focus on scholarship that interrogates historical and ongoing regimes of violence, enclosure, and captivity and offers original insights for conceiving of freedom, redress, abolition, and refusal.
This is the inaugural year of the BFI Fellowships, and we are honored to announce the first recipients of these awards while also celebrating February's Black History Month. CSW and BFI are confident that these students' works will make a significant contribution to their field and to black feminist scholarship.
Alisia Bierria Graduate Fellowship in Black Feminist Research
This award honors and continues the work of Alisa Bierria, whose writing explores race, intentionality, intimate organizing, antiblack racism, carceral culture, gendered violence, and anticarceral approaches to justice.
 Congratulations to this year's recipients!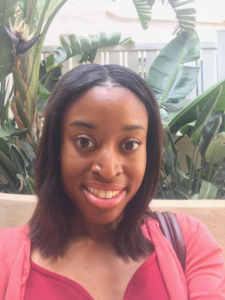 Jaimie Crumley is a third-year PhD student in Gender Studies. She earned her Master of Divinity and Master of Sacred Theology degrees at Yale Divinity School and her Bachelor of Arts degree at Wellesley College. Her work explores the history of the free African American in the nineteenth-century United States through the lens of the black Christian women who preached, taught, wrote, and lectured in Boston, Philadelphia, New York, Washington, D.C., and England. She was offered this fellowship in recognition of her work's potential to meaningfully intervene in the field of African American women's intellectual history. Her original interrogation of the intimacies that are constitutive of Black women's political theories and visions represents a powerful and exciting direction in black feminist study.
---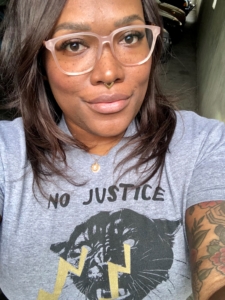 Brittnee Meitzenheimer is an MA student in African American Studies. Grounded in Black Feminist Studies, her thesis examines antiblackness as a structure that shapes discourses of migration and the precariousness of belonging and home for UndocuBlack Students. Through storytelling, this project seeks to grapple with questions about political agency and citizenship, embodiment and ways of knowing, racialization and gendering, deviance and normalcy. She holds a Master's in Education focusing on Education, Administration, and Policy from UC Riverside. She was awarded in recognition of her nuanced approach to the analysis of belonging, immigration, citizenship, exclusion, and blackness. Multiplicity is at the center of her proposed project, which is poised to illuminate the entanglements of gendering, antiblackness, and erasure in an important study of undocumented Black students.
---
Mariame Kaba Graduate Fellowship in Black Feminist Research
This award honors and continues the work of Mariame Kaba, whose writing examines policing, abolition, gendered state violence, youth activism, organizing and leadership, interpersonal violence, and anticarceral approaches to justice.
Congratulations to this year's recipients!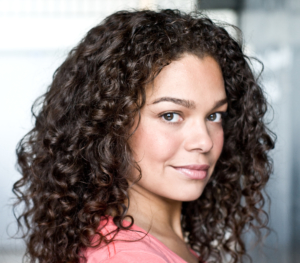 Bianca Beauchemin is a PhD candidate in Gender Studies at UCLA. She obtained her bachelor's degree with honors at York University with a Summa Cum Laude distinction. Her dissertation research explores the interplay of the unintelligibility of black female sexuality and black feminist possibilities through the spatial-temporal landscape of the Haitian Revolution. Some of her key sites of research interests also include black diasporic studies, black queer studies, black feminist theory, postcolonial literature, feminist geography, queer of color critique, Caribbean history, and histories of slavery. She was offered this fellowship in recognition of her project's exciting potential to delineate the sexual cartographies of black radical insurgency and to provide a highly original black feminist approach to the study of Diaspora.
---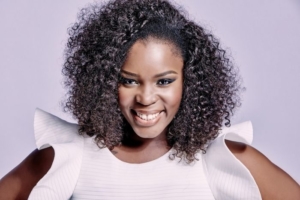 Zama Dube is a PhD student in Cinema and Media Studies at UCLA. Her research is often preoccupied with the gnawing responsibility of trying to articulate what she has observed as the "precarity of Black creativity." This is informed by years of experience as a South African radio broadcaster, voice-over artist, and TV content researcher and producer. Her research interests explore the contributions of Black women media makers in envisioning decolonial visual representations of Black womanhood, the aestheticization and representation of Africa in the Hollywood imagination, and the liberatory aesthetics of Black cinema.  She received this award in recognition of her work's potential for the study of black feminism, the body, and visual culture. Her project considers the significance and specificities of black women's aesthetic insurgency in the face of precarity and therefore represents a meaningful contribution to black feminist inquiry.
---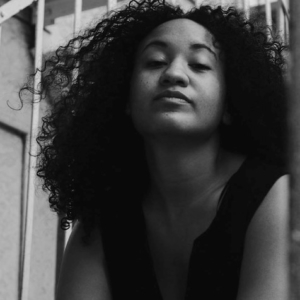 Ariel Hart is a joint MD/PhD student in the Charles R. Drew/UCLA Medical Education Program and UCLA Medical Scientist Training Program (MSTP). Prior to starting medical school, Ariel received an MPH in Community Oriented Public Health Practice from the University of Washington. They have taught structural racism and public health practice courses, and worked as a child development researcher and anti-racist community organizer. Ariel's research interests lie at the intersection of black feminist thought, social movements, and medical sociology. Their current project examines historical and modern-day black birth-workers as creators of black social life and futurity. They received this award in recognition of the stunning intervention they are poised to make with their original analysis of black birth workers as futurists. This bold work is historically grounded, urgent, and critical for black feminist thought and activism.