2018-2019 Travel Grant Recipients
CSW is proud to announce our 2018-2019 Travel Grant Recipients. Funded through donations from friends and supporters of the Center for the Study of Women, CSW Travel Grants assist graduate and undergraduate UCLA students with travel expenses related to academic or professional conference presentations and field research on women, gender, and sexuality.
Congratulations to this year's recipients!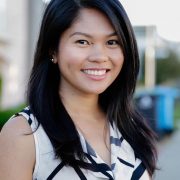 Myra Jon Aquino is pursuing an MFA in Film Directing from Theater, Film, and Television. Having grown up in Guam and Manila, much of what she has written and directed focuses on characters caught "inbetween"— between life and death, clashing cultures, and dysfunctional institutions. She is interested in telling stories about people with rich and diverse backgrounds who come together in confrontational, comedic, and poignant ways. She received an MD/MPH from the University of Miami Miller School of Medicine and a BA in Comparative History of Ideas from the University of Washington.
---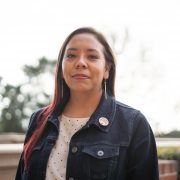 Clementine Bordeaux (Sicangu Oglala Lakota) is a PhD student in World Arts and Cultures. She received a master's degree in Communication through the Native Voices Indigenous documentary film program at the University of Washington, Seattle. She sits on the Board for Cornerstone Theatre Company and was recently appointed to the Native American Indian Commission for the City of Los Angeles. Her research interests include Lakota language, Lakota culture, ontology, performance, and indigenous methodologies as well as participatory/community-based research methodologies.
---
Elizabeth Dayton is a PhD student in Gender Studies analyzing dominant narratives of sex work in mainstream media and how these narratives often conflict with how many sex workers understand their own lives, experiences, and relationships to their work. Her project looks at how sex worker-produced medias serve to both re-narrate the representations of sex workers to the public, but also as a cathartic experience of making an affective experience of community resilience for sex workers themselves.
---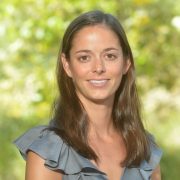 Allison Fisher is a PhD candidate in Molecular, Cellular, and Integrative Physiology studying the role of iron in pregnancy. At the UCLA Center for Iron Disorders, she developed a passion for understanding iron-related pregnancy pathology, and the long-term effects of excess iron on fetal and neonatal health. Her dissertation project investigates the adverse effect of iron supplementation during inflamed pregnancy. She received her BS in Animal Science from the University of Connecticut and MS in Biological Sciences from California State Polytechnic University, Pomona.
---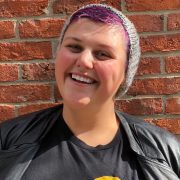 Kersti Francis is a PhD student in English. Her dissertation is titled Queer Magic: Sodomy, Sin, and the Supernatural in the Later Middle Ages. She received her bachelor's degree in English and Medieval/Renaissance Studies with a minor in Gender & Sexuality Studies from Bryn Mawr College and a master's degree in English at UCLA.
---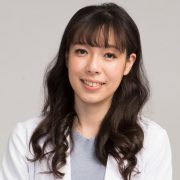 I-Chun (Jennifer) Lin is an MPH student in Epidemiology and was a dermatologist in Taiwan. She earned her MD degree from Fu-Jen Catholic University and BS in Pharmacy from National Taiwan University. Her previous study, about HPV infection among males, raised awareness of the fact that HPV infection affects people of all genders and that prevention of HPV-related cancers should not be a purely female responsibility. She is currently working on gender and mental health problems in treatment compliance in patients with psoriasis, which is expected to provide evidence for developing future policies for women's health.
---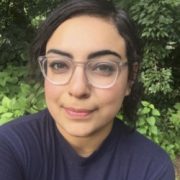 Magally A. Miranda Alcázar is a PhD student in Chicana/o Studies and the Experimental Critical Theory program. She graduated from UC Santa Cruz with a double major in Feminist Studies and Community Studies. Building on her undergraduate participant observation research with domestic worker organizers in the California Bay Area, her current research explores care work in the emerging digital economy, including new technologies of labor capture and modes of worker self-organization. She is a Eugene Cota-Robles Fellow and a Ford Predoctoral Fellow. Her writing can be found at The Nation, The New Left Review, and Viewpoint Magazine, where she is a member of the editorial collective.
---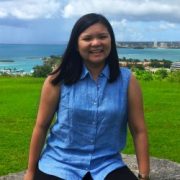 Josephine Ong is a Chinese-Filipino settler and scholar-activist that grew up in Guåhan/Guam. Her research and activism engages Filipino and Chamorros' interconnected histories of dispossession and colonization to build collective resistance. Ong is currently working on a project that unpacks Filipino and Chamorro activists' different memories about Apolinario Mabini's incarceration in Asan.
---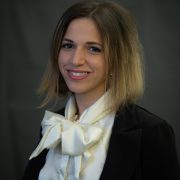 Nada Ali Ramadan is a PhD student in Sociology. Her research examines how war and the process of forced migration impacts gender identities, perceptions, and behavior for Syrian refugees in the Middle East. Prior to entering UCLA, she was a social researcher at the Population Council's Poverty, Youth, and Gender Program in the Cairo office. She earned a BA in History from Stanford University and graduated with an MA in Arab Studies from Georgetown University. Her master's thesis studied the gendered dimension of the January 25th uprising and the transitional process in Egypt.
---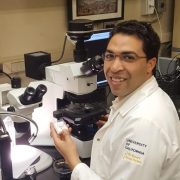 Amr Khalaf Shahat is a PhD candidate at the Cotsen Institute of Archaeology. His research focuses on the archaeology of diversity and interactions in ancient Egypt. He investigates regional diversity within Egyptian culture and social changes driven by cultural interactions in different regions of ancient Egypt. His research methods combine humanities and life sciences. He focuses on the social history of under-studied groups of non-ruling elite women and children in the past by examining botanical food remains found in their burials as offerings. He received his MA degree from the University of Memphis, Tennessee, and his bachelor's degree from Helwan University, Egypt.
---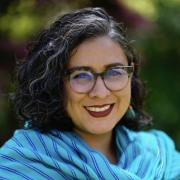 Christine Vega is a PhD candidate in the Graduate School of Education and Information Studies. She earned a Masters of Education from the University of Utah, BAs in Gender and Chicana/o Studies from UCLA, and a Liberal Arts AA from Los Angeles Mission College. She is a fierce Motherscholar and firstgeneration transfer student born and raised in Pacoima, California. Her roots are central to community organizing, spirituality, and activism. Her dissertation explores the racial and gender disparities in the lives of first-generation Chicana, Latina, and Indigenous Motherscholars in PhD programs in the United States Southwest. She is a co-editor and co-contributor to the anthology Chicana M(other)work and is currently an editor for InterActions, an open access, student-led, peer-reviewed journal at UCLA.
---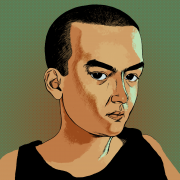 Tony Wei Ling studies comics, contemporary literature, and new media in English and is interested in alternative forms of publication and archiving on and off the Internet. He is a fiction editor at the literary magazine Nat.Brut.