Funded by Dr. Pat Zukow and CSW supporters, CSW's Tillie Olsen Research Affiliates Grants honor the memory of a writer who documented the silences imposed on women by family and work responsibilities and financial need and provide funding to support exceptional research and projects by CSW Research Affiliates. The Research Affiliate Program supports selected independent scholars, local to the Los Angeles area, who are conducting research on women, sexuality, or gender and have limited institutional access to a research community.
We are pleased to announce the 2017-2018 grant recipients:
Becky Nicolaides received her Ph.D. in History from Columbia University in 1993. She is a historical scholar, writer, and consultant. She serves as co-editor for the "Historical Studies of Urban America" series published by University of Chicago Press and is the co-coordinator of the L.A History and Metro Studies group at the Huntington Library. Her book project, On the Ground in Suburbia: A Chronicle of Social and Civic Transformation in Los Angeles since 1945, explores how patterns of social and civic engagement have changed in suburban communities since 1945, with a particular focus on the Los Angeles communities of Lakewood, Panorama City, Lancaster, South Gate, and others.
Donna Schuele received her J.D. and Ph.D. in Jurisprudence and Social Policy from U.C. Berkeley, where she developed specializations in American legal history and public law. Her Sandra Day O'Connor Biography Project examines Justice O'Connor's tenure on the Supreme Court with regard to three areas of law in which she made significant contributions to the development of legal doctrine: religious rights, reproductive rights, and state-federal relations, and situates her biography within the context of those three areas of law.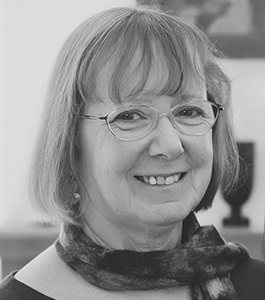 Kathleen Sheldon received her Ph.D. in History in 1988 and her M.A. in African Area Studies in 1977, both from UCLA. She is a historian who has primarily written about African women and Mozambique. For her presentation, They Broke Down Barriers: They Transformed History, CSW awarded her a Tillie Olsen Grant to travel to the Berkshire Conference on Women in History, where she spoke on both the challenge of researching women's often-undocumented histories, and of the challenges of being a woman historian and independent scholar.