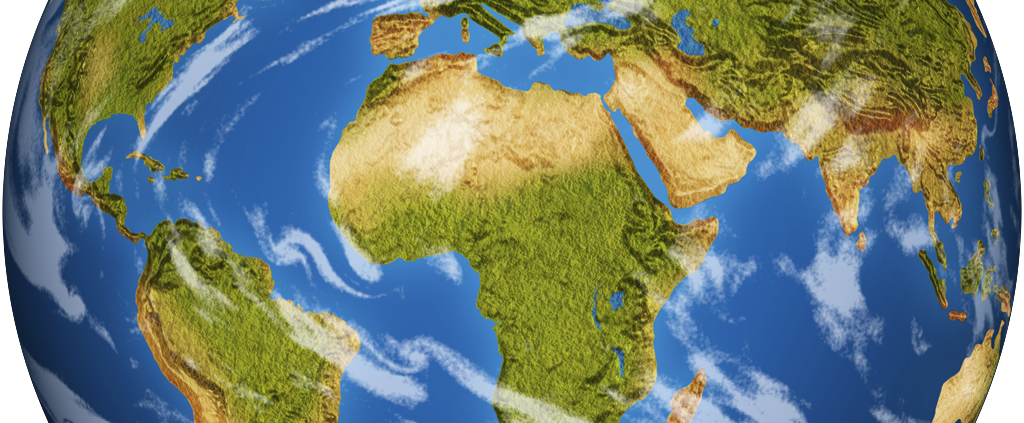 2017-2018 CSW Travel Grant Recipients
CSW is proud to introduce our 2017-2018 cohort of Travel Grant Recipients. Funded through donations from friends and supporters of the Center for the Study of Women, travel grants assist graduate and undergraduate UCLA students with travel expenses related to academic or professional conference presentations and field research on women, gender, and sexuality.
Congratulations to this year's grantees!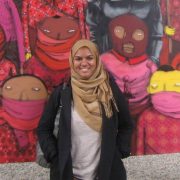 Hena Ashraf is a writer-director who creates multi-layered narratives with intriguing outsider characters. Born in London to parents from the subcontinent, she spent her early years in the United Kingdom before im/migrating to America. Hena concentrated in Film & Video Studiesand Political Science at the University of Michigan, and later worked for several years in NYC in film & television. She is pursuing an MFA in Film Directing at UCLA's School of Theatre, Film and Television. Hena's current films focus on the largely untold intersectional experiences of queer Muslims, and on migration stories.
---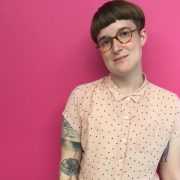 Gracen Brilmyer is a PhD student in Information Studies, and they are also pursuing a certificate in Gender Studies. Their research lies at the intersection of disability studies, archival studies, and the history of science. Their work on the intersections of disability studies and archival theory has been published Archival Science and their research on entomological collections and digital archives has been published in the book The Discipline of Organizing and various journals. They have a background working with biological collections and hold a Masters in Information Management and Systems from University of California Berkeley.
---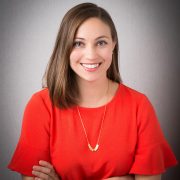 Jessica Cook is a PhD student in the English department at UCA. She received her B.S. in Physiological Science and B.A. in English from UCLA. Located at the intersection of literature, philosophy, and cognitive science, Jessica's research focuses on memory aberrations in late eighteenth and early nineteenth century texts and visual culture. Among other topics, her proposed dissertation will examine gendered "biological memory" in literary depictions of illegitimate daughters who miraculously and viscerally remember her mothers, despite being separated at birth. Her award will enable Jessica to attend a week-long seminar on female Victorian novelist George Eliot at University of London's Institute of Advanced Studies, and to perform archival research for her dissertation in the UK.
---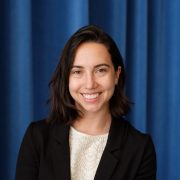 Adva Gadoth is a PhD candidate in Epidemiology. She earned her B.S. in Environmental Biology and her M.P.H. in Environmental Health Sciences and Toxicology from the University of Michigan. She is a Hilton Fellow in the WORLD Policy Analysis Center, where she studies the impact of national antidiscrimination policies on women's experiences in the workforce. She is also a member of the UCLA-DRC Research Team, where she has been involved in epidemiologic investigations to support national vaccination campaigns and disease surveillance in the Democratic Republic of the Congo. Her dissertation research centers on the downstream maternal, fetal, and neonatal health effects of prenatal helminth infections in the Congo.
---
Rocío García is a PhD candidate in the Department of Sociology and proud daughter of formerly undocumented Mexican immigrant parents. Her research examines the origins and distinguishing features of a pan-ethnoracial Latinx feminist framework, and the implications of this framework for intersectional movements for global justice. In her dissertation, García explores the common and divergent ideas of Latinx feminists not only to reimagine what we think we know about Latinx, but also how we come to know it. García holds a BA in Sociology and Spanish from California State University Stanislaus and MA degrees in Sociology from the University of Nevada at Reno and UCLA.
---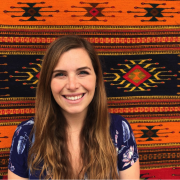 Adriana Guarro is a PhD Candidate in the Department of Italian at UCLA where she is currently working on her dissertation entitled Ties that Bind: Women and Friendship in Early Modern Italy, which traces and examines portrayals of female friendship through a comparative study of literary texts authored by sixteenth-century Italian women. Her research interests include Renaissance studies, early modern women writers, gender studies, the epistolary genre, the epic, and lyric poetry. She received her B.A. and M.A. in Italian Literature and Language from New York University. She is currently the co-Editor-in-Chief of Carte Italiane, the bilingual, peer-reviewed graduate student journal of UCLA's Italian Department.
---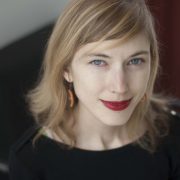 Johanna Kirk is a PhD student in World Arts and Cultures/Dance at UCLA. She is a choreographer, writer and movement educator with undergraduate and graduate degrees in Dance. She has designed and taught courses in Experiential Anatomy, Yoga and Dance to students of a wide variety of ages and backgrounds in Denmark and across the US, and she has conducted research on women's dance traditions in Guinea and France. Her research interests include performance-art-based health education, the choreographies of medical spaces, dance interventions in pre- and post-natal care, and art/science collaboration.
---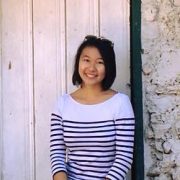 Lillian (Lilly) Lu is currently a PhD student in the English Department. Her research focuses on 18th- and 19th-century British literature, and specifically examines how the early novel characterized innocence in complex gendered and racialized ways. She authored a personal essay that will appear in the forthcoming anthology, Shades of Prejudice: Asian American Women on Colorism in America (NYU Press), edited by Prof. Nikki Khanna. Lilly received a B.A. in English with a minor in Film Studies from Tufts University in 2015.
---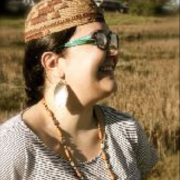 Stephanie Lumsden is an enrolled member of the Hoopa Valley Tribe in Northern California. She received her Bachelor's degree in Women's Studies from Portland State University in 2011 and her Master's degree in Native American Studies from the University of California, Davis in 2014. She is currently a second year PhD student in the  Gender Studies department at UCLA. Her dissertation project addresses the relationship between the prison industrial complex and settler colonialism in California. For this project she is interested in discussing the ways in which settler relationships to land facilitate an economy that depends on the incarceration of millions of people. She also seeks to explore how the dispossession of Native women in particular makes incarceration possible and what this means for abolition politics.
---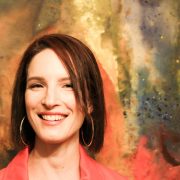 Sara Murdock is a PhD Candidate in Culture and Performance. Her dissertation, Designing for Equity, is an in-depth look at social equity within the international education and cultural exchange field. Her research shows that communicating across differences is among the best ways to address humanistic development goals that positively influence the world's needs without sacrificing the bottom line. After a cumulative 9 years of teaching in community and higher education settings, Murdock has teamed up with a group of social entrepreneurs to implement a new learning system geared toward career placement and satisfaction in an era when college graduation does not guarantee a meaningful vocation.
---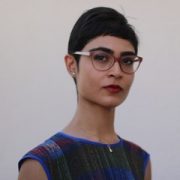 Mariam Rahmani is a PhD student in Comparative Literature at the University of California, Los Angeles. Her research interests include gender and sexuality in modern Iran, the politics of translation, and postcolonial literature and theory. She is currently working on a translation from Persian/Farsi into English of Mahsa Mohebali's Don't Worry (Tehran: 2008), for which she was recently awarded a PEN/Heim translation grant (2018). She holds a BA from Princeton University and an MSt in Islamic Art from the University of Oxford.
---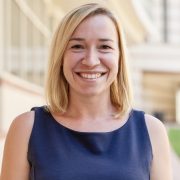 Veronika Rozhenkova is a PhD candidate in Social Sciences and Comparative Education. She also holds a fellowship as a Conrad N. Hilton Scholar with the WORLD Policy Analysis Center at the UCLA Fielding School of Public Health, where she is conducting research on girls' education and empowerment issues internationally. Prior to her doctoral studies, Veronika received an EdM degree in International Education Policy from Harvard University, a Diploma in Philology from Yaroslavl State Pedagogical University, and worked as a university faculty member in Russia. Her research interests are in international education policy and reform, as well as globalization and internationalization of education.
---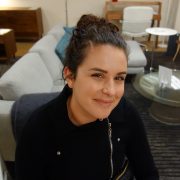 Jessica Shropshire is a PhD student in Social Psychology. Her research aims to provide a deeper understanding how face and body cues influence the perception and evaluation of individuals in various social contexts. The majority of Jessica's work tests the role of sex and gender in perceptions of women in male dominated career fields as well as women in sports. She served as the chair of Undergraduate Outreach for the Underrepresented Graduate Students in Psychology Organization. She has also worked with local magazines, helping to confront stereotypes about how women in science should look. She holds a B.S. in Psychology and a a B.A. in Global Health from Arizona State University.
---
Sa Whitley is a PhD Candidate in the Department of Gender Studies at UCLA, where she also earned her Master's in African American Studies. They received their undergraduate degree from Princeton University. Currently, she is a Visiting Grad Scholar in the Department of Anthropology at Johns Hopkins University in Baltimore, where she conducts fieldwork on black women's resistance to subprime foreclosure and speculative real estate development. Their black queer feminist scholarship has been supported by the UC Consortium for Black Studies and the Center for the Study of Women.
---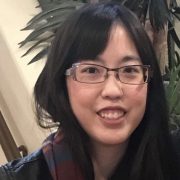 Wendi Yamashita is a PhD Candidate in the Department of Gender Studies at UCLA, where she also received her MA in Asian American Studies. Her dissertation, Carceral Entanglements: Gendered Public Memories of Japanese American World War II Incarceration, examines how Japanese American incarceration is remembered in a post-redress era wherein memories of incarceration both replicate and challenge settler colonialism and the prison industrial complex. Wendi is also a member of the Manzanar Committee (a Japanese American community organization) and a co-coordinator of the Manzanar at Dusk program which provides mentorship to college students in Southern California.