By Winter Rae Schneider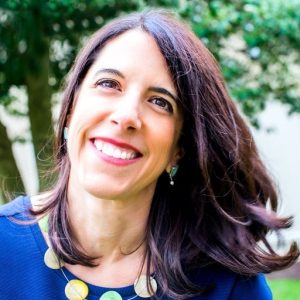 Florence Williams will deliver the Chemical Entanglements Keynote Address at 4pm on Thursday, May 4 at the Charles E. Young Research Library. This event is free and all are welcome. Please register online, and be sure to join us for the other sessions in our Chemical Entanglements symposium!
The best journalism ties together the minute and the broad to trace a complete story. Similar to the ways that global events impact local realities, and vice versa, the climate and ecologies we live in are reflected in our bodies, just as our presence and actions change and effect local ecologies. Florence Williams, who will give the keynote address at CSW's upcoming Chemical Entanglements symposium, is an environmental journalist who delights in spinning digestible lessons from such connections, making the mutuality and interdependencies between human and environmental health accessible.
Williams, a fellow at the Center for Humans and Nature and a visiting scholar at George Washington University, is a contributing editor at Outside Magazine and a freelance writer for the New York Times, New York Times Magazine, National Geographic, The New York Review of Books, Slate, Mother Jones, High Country News, O-Oprah, W., Bicycling and numerous other publications. She is also the writer and host of the new Audible Original series, Breasts Unbound. In her award-winning first book, Breasts, A Natural and Unnatural History, Williams writes of having her own breast milk tested for chemicals, and she follows the thread from her test results to her own lifestyle, to the history of regulation and non-regulation of chemicals in consumer products, and back. That her test results revealed high levels of substances like perchlorate (found in rocket fuel) and PBDEs (a flame-retardant found in everything from furniture to clothing) allows her to roundly examine the implications of what happens when humans pass their own "body burden" of certain chemicals to our babies.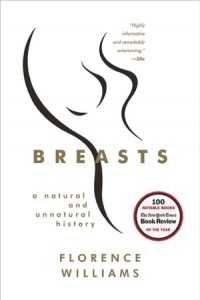 At the heart of Williams' examination of her own body burden of toxins and its connections to the political, economic and ecological history (and future) of the United States is the underlying assertion that "breastfeeding is an ecological act," a phrase she takes from Sandra Steingraber. In an interview with the Huffington Post, Williams explained that behind the phrase is the acceptance that breasts are deeply connected to humans and the world around us, and breast health is reflective of that relationship. "What appears in our breast milk," Williams explains, "is a mirror of our industrial life." Sensitive to the environment that surrounds us—from the oil field down the street, to the chemicals in what we ingest, to those found in and on our furniture—breasts tell stories about our environmental health but they tell us about the health of our mothers and grandmothers. Additionally, the chemicals that inevitably enter our bodies have ramifications for years to come.
Other speakers at Chemical Entanglements like mark! Lopez, Executive Director of East Yard Communities for Environmental Justice, and Tyrone Hayes, Professor of Integrative Biology at the University of California, Berkeley, approach issues of chemical exposure and environmental justice through a multigenerational lens. The story Florence Williams weaves in Breasts also uses a multigenerational framework to examine the implications of toxins in the health of future generations. "Even if we cleaned up our planet tomorrow," she writes, "the industrial detritus of the last century has created a three-generation problem." "When you expose a pregnant mouse to BPA…" she says, "it alters the development of the mammary gland in her offspring. We've seen this in humans too with DES, which is a drug that was given to pregnant women for several decades before 1970…we are seeing three generations so far of the effects of DES." Through looking at the multigenerational effects of exposure, Williams also claims breastfeeding and breast milk–precisely because breastfeeding is considered a socially important intergenerational practice–as a powerful tool for advocacy for change in industrial production and environmental policy.
Building from the critical and ecologically-driven framework she developed in Breasts, Florence Williams' latest book The Nature Fix: Why Nature Makes Us Happier, Healthier, and More Creative, further examines the ecologies that we move in and belong to by connecting our mental and physical health to the environment. Backed by research, Williams explores perspectives on spending time in nature from all over the world, and the healing effects different experiences with nature can have for humans.