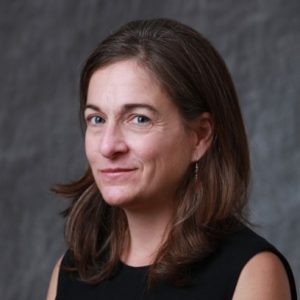 CSW's Chemical Entanglements Symposium takes place on May 4 & 5. Registration is free and open to all!
Kim Fortun, cultural anthropologist and Professor of Science & Technology Studies (STS) at Rensselaer Polytechnic Institute, will speak at Chemical Entanglements about her development of environmental education programs, or EcoEd, which she has developed over the course of her career. EcoEd is a critical pedagogical engagement with environmental and health issues on an inter-generational scale. Fortun's ethnographic research focuses on contexts of toxic disaster in the United States and Asia. This research informs her conviction that critical pedagogy in environmental education can help human society take steps towards an ecological and sustainable relationship. This is explored within the context of "late industrialism," which is manifest in the kinds of problems–unconfronted by past generations–arising from the use of industrial chemicals and their effects on all levels of environmental health. Late industrialism, which largely cannot be understood through rubrics of the past, suggests to Fortun "a need to re-define what counts as scientific, environmental and health literacy." Our current global environmental and social context "calls for modes of thought, collaboration, and practice that we haven't yet figured out." Fortun's answer, arrived at through years of confronting toxic disaster, is radical pedagogy.
EcoEd is, according to Fortun, a way of thinking about toxics and education that "interlace[s] critical perspectives on science, environment, health, media and education itself," asking what insights from feminist, postcolonial, anti-racist, anti-essentialist and other critical theories look like as ecological practice.
For an interview with Kim Fortun about EcoEd, see the article "Doing Critique in K-12: Kim Fortun on Ethnography, Environment, and the EcoEd Research Group"
Profile by Winter Rae Schneider