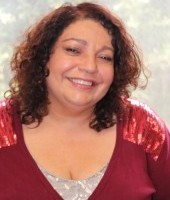 CSW's Chemical Entanglements Symposium takes place on May 4 & 5. Registration is free and open to all!
Martha Dina Arguëllo is driven, through her own life experiences as an Angeleno and as a physician, to take a holistic approach to health and wellness through environmental justice and policy. She is the Executive Director of Physicians for Social Responsibility, Los Angeles (PSR-LA), an organization that recognizes the fundamental linkage between health, physical and social environment. PSR-LA tackles issues of compelling importance to all Angelenos: air pollution, climate change, land use and health, toxics, and nuclear threats. As a health care practitioner, Arguëllo went from arguing for early detection as prevention for breast cancer, to speaking on preventative policy at the national level because of the increased exposure to breast-cancer inducing toxicants in everyday life, which reduce the amount that any one individual or community can positively impact their own health. Arguëllo's presentation at Chemical Entanglements will focus specifically on the presence of toxicants in urban Los Angeles, and community-led efforts to enact health and safety buffer zones around urban oil drilling. She will also speak to how "the broken regulatory system promotes the needs of industry over the needs of residents." Toxicants surround Angelenos in their everyday lives (some 80,000, according to PSA-LA, both in consumer products and as the bi-products of industrial production), yet how each these chemicals affects the health of Angelenos is largely unknown. Studies examining their potential effects are unfunded, with an EPA that only recently began to recognize and accept some of the results of scientific researchers of the effects of chemicals which are championed by large industries (like agriculture) on both environmental and public health.
Arguëllo is a coalition builder, and she sees that the need for scientific research in exposing the effects of toxicants is coupled by a need for grassroots organizing because the health effects of each chemical are felt locally, and unequally according to class, race and gender. She is an active board member of numerous organizations, including Californians for Pesticide Reform, the California Environmental Rights Alliance, and Californians for a Healthy and Green Economy. She also co-founded the Los Angeles County Asthma Coalition and the Coalition for Environmental Health and Justice, and was appointed to Cal/EPA's Environmental Justice Committee and the California Air Resources Board's Global Warming Environmental Justice Advisory Committee.
Read more about PSR-LA's work on toxicants here: http://www.psr-la.org/about-psr-la/our-mission-and-values/
Read Arguëllo's article with Monica Shankar about environmental health issues in South Los Angeles here: https://www.kcet.org/shows/departures/making-health-happen-in-south-la