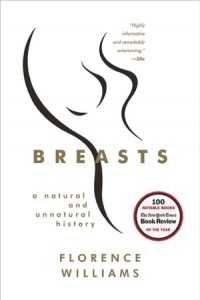 The Center for the Study of Women is delighted to be welcoming environmental journalist Florence Williams to UCLA to give the keynote address at the Chemical Entanglements symposium.
Florence Williams's latest book is The Nature Fix: Why Nature Makes Us Happier, Healthier, and More Creative. She is a fellow at the Center for Humans and Nature and a visiting scholar at George Washington University, a contributing editor at Outside Magazine and a freelance writer for the New York Times, New York Times Magazine, National Geographic, The New York Review of Books, Slate, Mother Jones, High Country News, O-Oprah, W., Bicycling and numerous other publications. She is also the writer and host of the new Audible Original series, Breasts Unbound.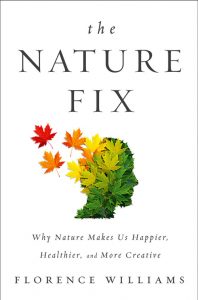 In her award-winning book Breasts: A Natural and Unnatural History, Williams documents how testing her own breastmilk revealed high levels of substances like perchlorate (more commonly found in rocket fuel) and PBDEs (a flame-retardant found in everything from furniture to clothing). This project demonstrated how the everyday exposures that all humans experience present a threat to reproductive health: the chemicals to which we're exposed remain in our bodies, and, through practices like breastfeeding, are passed on to children. We are only just beginning to understand the health consequences of such exposures.
On May 4, at 4pm, Florence Williams will speak about her work, and what she discovered through laboratory testing on her own body. Join us for what is sure to be a provocative and illuminating conversation!
This event is free and all are welcome. Please register online, and be sure to join us for the other sessions in our Chemical Entanglements symposium!