by Jana Gowan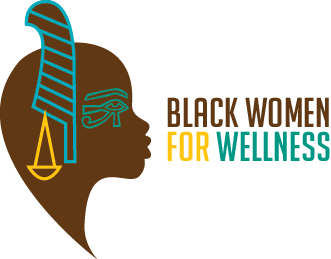 Black Women for Wellness (BWW) is a grassroots non-profit working throughout South LA. Their mission is clear: "Black Women For Wellness is committed to the health and well-being of Black women and girls through health education, empowerment and advocacy." Executive Director and co-founder Janette Robinson Flint recently spoke with me about her experiences building an impactful organization that educates all about the serious health issues unfairly impacting women and successfully advocates for meaningful change.
Women's health has been a long-term priority for Robinson Flint. Before co-founding BWW, she had years of experience developing curriculum on health education with a focus on prenatal care and fighting to reduce infant mortality rates.
She also shared her personal motivations for the path her career has taken. While pregnant, a doctor prescribed her a medication for an illness. While picking up the medication from the pharmacy, the pharmacist warned her that the medication was not safe to take during pregnancy. When Robinson Flint confronted the doctor with this information, his response was, "It's a gray area." The anger and frustration she felt that day drove her to learn more about birth and pregnancy, and in turn to share that knowledge with other women so they would be able to make informed health decisions and ask the right questions. Then, in 1995, Robinson Flint attended the Fourth World Conference on Women in Beijing, China. She described attending that conference as a life-changing experience and two years later, along with friends and colleagues, she co-founded Black Women for Wellness.
Their origin story is organic. Robinson Flint stressed that the founders of BWW were very grounded in their reality, resiliency and their own lived experiences as black women; they were already dealing with issues affecting the health of black women and girls; and they were already members of the Leimert Park community in which BWW was founded. The founders were not carrying out a research study on this population. Theirs was a natural progression of concerned community members banding together to form an organization that communicates, educates and advocates for reproductive justice and other health issues uniquely affecting black women and girls.
As an organization, BWW relentlessly pursues its agenda and produces an impressive number of publications that educate others on key health issues, including the health impacts of beauty and household consumer products that contain undisclosed, toxic ingredients. Their recent publications include:
The information that Robinson Flint and BWW are making accessible has a special emphasis on the awareness of health impacts from beauty and cosmetic practices and products. One of the first studies BWW staff conducted involved visiting local beauty salons, nail salons, barbershops and beauty supply stores. They asked people questions like "What products do you use? How's your health? How're you feeling?" and wrote it all down. Robinson Flint stressed that these are the people to whom BWW staff feel accountable – the people of Leimert Park and South LA.
Because concerned consumers are raising awareness and asking the right questions about the long-term impacts of chemical ingredients, advocating for regulation is a concern at BWW. When I asked about her opinions on the role of regulation, what it is now and what it should be, Robinson Flint stated that in the black community, there are a plethora of unregulated products being used that are proving to be toxic to their bodies. Currently, she views the default position of regulation as "let's just see what happens," particularly when it comes to the inclusion of toxic chemicals in everyday health and beauty products. In contrast, Robinson Flint supports an approach akin to the precautionary principle, which would err on the side of protecting consumers from chemical ingredients whose health effects are unknown.
Robinson Flint also made a significant point while discussing the complexities of regulation. It's not just regulation of ingredients that is an issue but also regulation of cost. When fresh cherries cost $8-9 while Ben and Jerry's Cherry Garcia ice cream costs $3.50, there is clearly a disparity in the offering of healthy options for people concerned about their body burden.
A major goal of BWW is to raise the level of conversation and attention among the community, researchers, and scientists. Overall, Robinson Flint emphasized the need for collaboration and partnerships. "We can't do this alone," she told me.
While I agree with the need for dialogue and advocacy across communities and among researchers and activists, I also want to say how impressive Black Women for Wellness is as an effective, grassroots community-based organization. In a sense, they are already doing it. And they are beginning to see the fruits of the labor. Robinson Flint states, "Black women are evolving in how we define beauty, and we will evolve in ways that complement our health, not compromise it."
The desire of Black Women for Wellness to invite more people into this important conversation about the disparity of toxic chemical body burdens aligns with the mission of the Center for the Study of Women's Chemical Entanglements Symposium on May 4-5, 2017. For more on the connections between the beauty industry, environmental justice, and gendered health outcomes, be sure to read the post written by Janette Robinson Flint and Bhavna Shamasunder on "Beauty Myths 2.0."
Jana Gowan is a Graduate Student Researcher at the UCLA Center for the Study of Women.