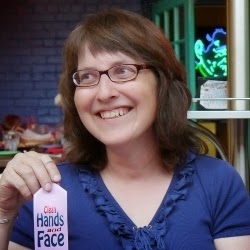 Reproductive Health: Paula Tavrow
Director of UCLA's Bixby Program in Population and Reproductive Health and Adjunct Associate Professor in the Department  of Community Health Sciences in the UCLA Fielding School of Public Health, Paula Tavrow focuses her research on adolescent reproductive health, coerced sex, and the quality of primary health care in East Africa.
Before coming to UCLA, she served as the Deputy Research Director for the USAID-funded global Quality Assurance Project (1997–2001), a women's health advisor and researcher at the University of Malawi's Centre for Social Research (1993–95), a USAID health officer who helped design Tanzania's National AIDS Control Program and National Family Planning Program (1987–90), a USAID assistant food for peace officer who assisted Ogadeni refugees in Somalia (1984-86), and a project evaluator for nutrition activities in the Bandundu region of Zaire (1984).
In an article, titled "Community Norms About Youth Condom Use in Western Kenya: Is Transition Occurring?," published in the African Journal of Reproductive Health, Tavrow and her co-authors describe their findings from focus groups conducted in rural Kenya as part of their evaluation of the Youth for Youth (Y4Y) program.
They find that although there has been some change in attitude, there continue to be barriers to condom use, particularly for those who view condom use as associated with deviance. They observe that "until all condom users are re-framed as responsible, non-deviant people, sexually-active youths will have difficulty accessing condoms and using them consistently." In addition, they find differences in attitude by gender, with female students and teachers generally more opposed to condom use than male students and teachers.
Tavrow et al. suggest that this difference in attitude by gender might be due in part to female students' greater distrust of male motivations and actions and to their feelings of being less in control of sexual decision-making.
They end the article with recommendations for how condom use may be encouraged in Kenya, including: eliminating sanctions for students found with condoms at school, discouraging providers from interrogating youths about their reasons for wanting condoms, and focusing the messaging health campaigns so that they portray condoms as effective and respectable, so that their use is encouraged.
__
Adolescent Reproductive Health in 
Sub-Saharan Africa
UCLA School of Public Health: Continuing the Conversation
WEBINAR by Paula Tavrow (https://vimeo.com/369260966)
Adolescence is generally a period of exploration, identity formation, and risk-taking. For many youths, it is also a time when they are particularly vulnerable to coerced sex, HIV/AIDS ,and unwanted pregnancies. In this recent webinar, Tavrow describes how social, cultural and economic forces in sub-Saharan Africa heighten youths' vulnerability to reproductive health problems. Drawing on her research in western Kenya, she focuses on two areas: (1) the barriers to effective contraceptive use by rural African adolescents, and (2) the role of traditional male circumcision in rigidifying gender roles.
__
Established in 2001 at the UCLA Fielding School of Public Health, the Bixby Center on Population and Reproductive Health promotes and supports students and faculty engaged in research and internships in the areas of population, reproductive health, and family planning. The principal focus of the program is on reproductive health issues in developing countries, where population growth rates remain high and reproductive health services are poor or inaccessible. However, the Bixby Center also works on reproductive health-related issues in the United States.
Anne R. Pebley, Professor in the Departments of Community Health Sciences and Department of Sociology, is the Center's Director and Paula Tavrow, Adjunct Assistant Professor in the Department of Community Health Sciences, is the Director of the Bixby Program on Population and Reproductive Health, a central activity of the Bixby Center. The Bixby Program sponsors lecture series, research mentorships, international internships, graduate-level courses in advocacy skills and adolescent health, occasional conferences, a listerv, and two graduate student groups. The Bixby Program also offers a Certificate in Population and Reproductive Health to graduate students in all departments in the UCLA Fielding School of Public Health who complete the requirements.
Website: http://bixby.ucla.edu