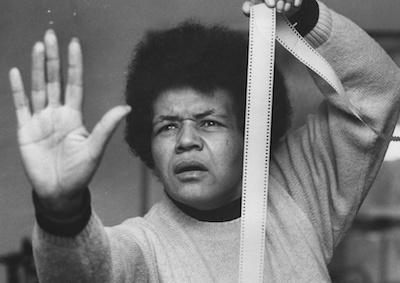 Free Registration (RSVP to receive Zoom link)
The UCLA Film & Television Archive is partnering with CSW and the Black Feminism Initiative to present two of Sarah Maldoror's markedly distinct works: her first short, Monangambé (1969), and her satiric, delightful French television film, Dessert for Constance (1981). Presented in dialogue with each other, the two works construct a nuanced portrait of Maldoror's unique formal, social and political concerns.
Featuring a post-screening conversation with Maldoror's daughter, producer and distributor Annouchka de Andrade, UCLA Cinema & Media Studies PhD candidate Zama Dube, and UCLA School of Theater, Film and Television Associate Professor Ellen C. Scott.