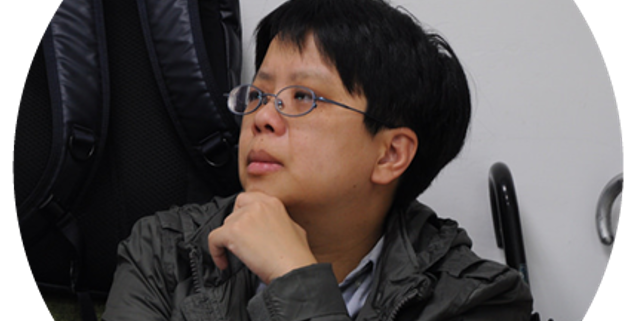 Date: Wednesday, January 19, 2022
Time: 5:00 PM (PST)
Location: Online/Zoom (Registration Required)
What are the countries that come to mind when you think of gender equality? Most people would be very likely to mention Nordic countries. To many people's surprise, Taiwan has progressed tremendously in narrowing the gender gap, especially when compared to other Asian countries. Current President Tsai Ing-wen was elected as the first female leader in Taiwan in 2016 and won reelection in 2020. The share of seats in parliament held by women is about 40% in Taiwan, which is roughly equal to Denmark and higher than the U.S. (27%). However, despite these advances in women's political participation, it is unclear to what extent the increase in female representation has translated into improvements in women's social and economic status in Taiwan. Therefore, we invite Director and Associate Professor Weiting Wu in Graduate Institute for Gender Studies at Shih Hsin University to discuss the following topics: what Taiwan has achieved in gender equality and marriage equality; what factors explain Taiwan's progress; furthermore, what challenges and difficulties women in Taiwan still face from an intersectional perspective.
Weiting Wu is an associate professor and the director of the Graduate Institute for Gender Studies at Shih Hsin University. She received her Ph.D. from the Department of Political Science at City University of New York. Her research areas are social movement, gender politics, and state-society relations.
This event is part of the Asia Pacific Center's Taiwan in the World lecture series.
The UCLA Taiwan in the World lecture series aims to promote and disseminate knowledge about Taiwan's society, political system, social structure, and institutions in a global context, and shed light on Taiwan's political economy, international relations, and US-Taiwan-China relations. This series is organized by Taiwan in the World postdoctoral fellow Shih-chan Dai and supported with funding by the Ministry of Foreign Affairs of the Republic of China (Taiwan) and the Taipei Economic and Cultural Office in Los Angeles. This lecture is cosponsored by the UCLA Center for the Study of Women, LGBTQ Campus Resource Center, and Office of Equity, Diversity & Inclusion.