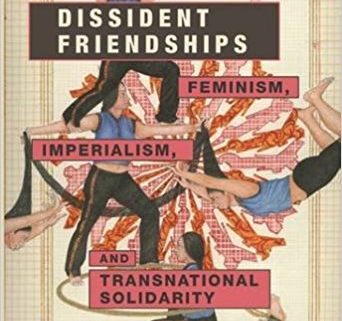 This talk focuses on the ways that feminist scholars have negotiated the complicated, conflicted, and contradictory terrain of friendship. It offers fresh perspectives on feminists' invested, reluctant, and selective uses of the nation; reflects on how the arts contribute to conversations about feminism, dissent, resistance, and solidarity; and unpacks the details of transnational dissident friendships.
Featuring the editors of Dissident Friendships: Feminism, Imperialism, and Transnational Solidarity
University of Massachusetts, Boston
Associate Professor and Chair of Women's and Gender Studies Department, College of Liberal Arts Affiliate faculty, Asian Studies Department; Asian American Studies Program
Affiliated Researcher, Consortium on Gender, Security and Human Rights
Liz Philipose
Independent Scholar
Liz Philipose is an educator whose research focuses on consciousness, the human condition in modernity, and potential catalysts for social transformation. Her interests have taken her into academic work and a tenured professorship in the fields of feminist philosophy, international politics, and cultural studies.