This event is now past. Photo highlights of the 2017 Awards Luncheon are available HERE.

Join the UCLA Center for the Study of Women for a special end of the year event to honor our student award recipients and the Center's accomplishments over the past year!
FEATURING A KEYNOTE ADDRESS
By Katherine Spillar
Executive Director, Feminist Majority Foundation
Executive Editor, Ms. Magazine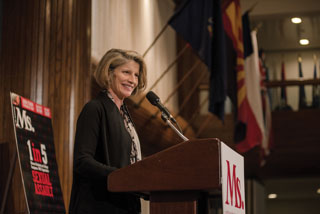 We've marched. We've rallied. We've gone on strike. And we must keep on fighting to protect and advance our rights at this critical political moment.
Katherine Spillar, who leads one of the feminist movement's most influential organizations, will share lessons and strategies from the field to inform and inspire us as we move forward.
---
Sequoia Room, UCLA Faculty Center
Campus Map
Tickets are $20 and non-refundable
REGISTRATION IS NOW CLOSED
Deadline to purchase tickets: Friday, May 19, 2017
Self-pay parking available in Structure 2

All CSW Events are Fragrance-Free! Learn more information HERE.
If you have questions or have RSVP'd but can no longer can attend, please contact CSW Manager Kristina Magpayo Nyden at kristina@women.ucla.edu.
---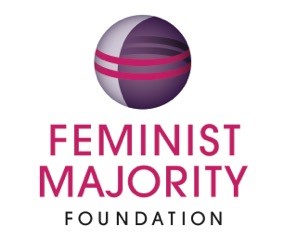 Katherine Spillar is the Executive Director of the Feminist Majority Foundation and the Feminist Majority, national organizations working for women's equality, empowerment, and non-violence. One of the founders, Spillar has been a driving force in executing the organizations' diverse programs securing women's rights both domestically and globally since its inception in 1987.  She has played a leading role in national and state level campaigns to win women's rights legislation, and leads the organization's efforts to counter the effects of extremist anti-abortion groups that target women's reproductive health clinics.  She has been key in the Feminist Majority Foundation's Campaign to Stop Gender Apartheid in Afghanistan to counter the Taliban's abuse of women; for this work, the organization was nominated for the Nobel Peace Prize in 2002.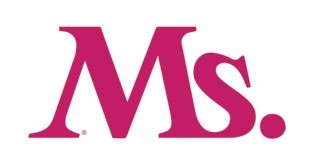 Spillar is the Executive Editor of Ms. magazine, which the Feminist Majority Foundation took over publishing in 2001. Under her oversight, Ms. has increased its investigative reporting, winning the prestigious "Maggie Award" for best feature article for its investigation into the network of extremists connected to Scott Roeder, who murdered Dr. George Tiller.
Spillar is a trained economist and researcher and a specialist in community organizing.  She speaks to diverse audiences nationwide on a broad range of domestic and international feminist topics and appears frequently on television and radio.  She has appeared on NPR's Morning Edition, 60 Minutes, the Rachel Maddow Show, NPR's Fresh Air with Terri Gross and Tell Me More with Michel Martin, the O'Reilly Factor, CNN, ABC Nightly News, CBS News, NBC, FOX, the Tavis Smiley Show, Politically Incorrect, and Hannity & Colmes.