Thinking Gender 2018 Accommodations and Parking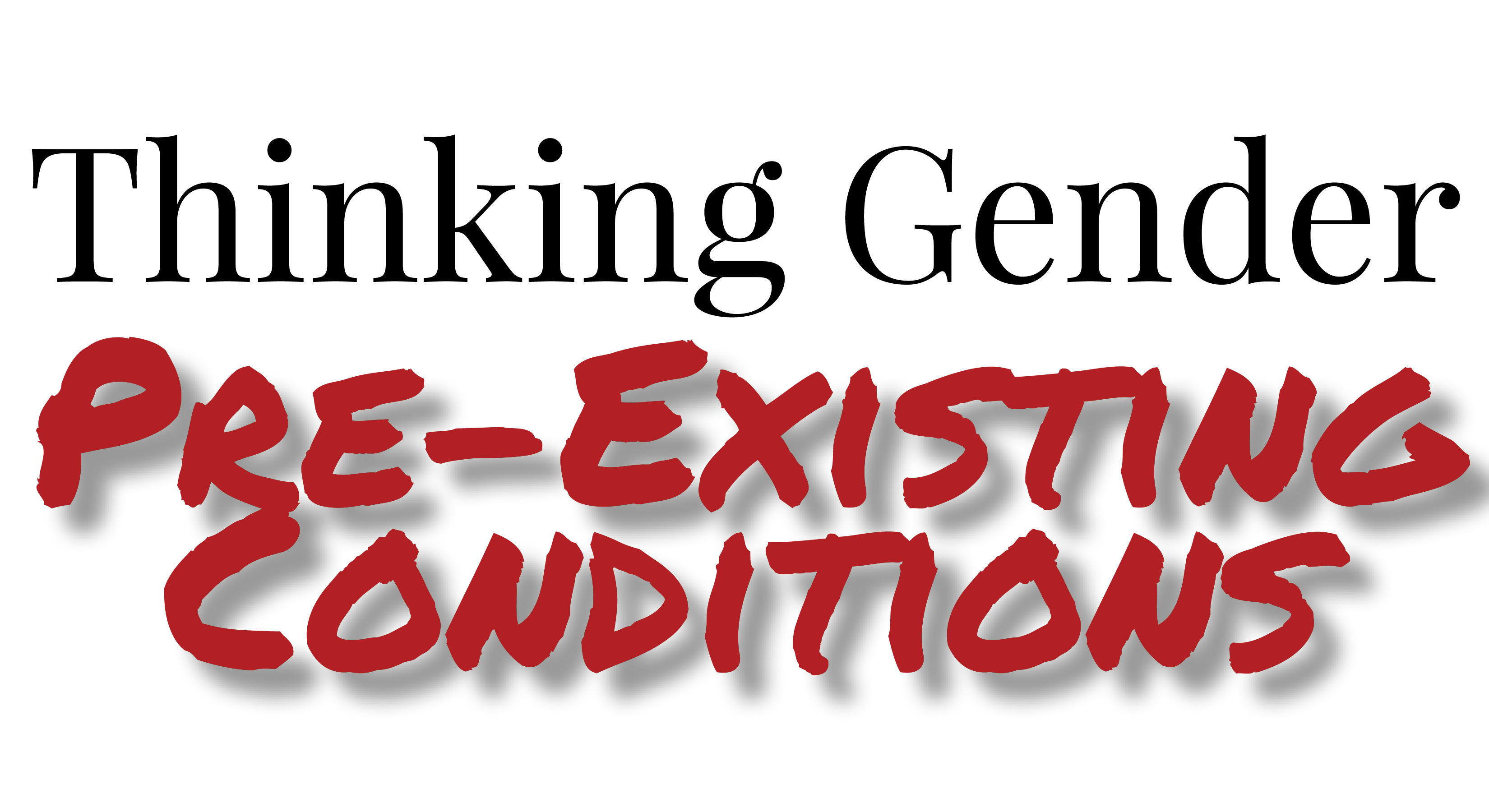 The majority of Thinking Gender will take place at the UCLA Faculty Center, which is centrally-located on the UCLA Campus (left). The Visual Arts Reception on Thursday, March 1, will take place in the Kerckhoff Grand Salon and Kerckhoff Art Gallery (right).
 For a full UCLA map, please visit http://maps.ucla.edu/downloads.
PARKING
The closest parking area to the UCLA Faculty Center is Parking Structure #2. There are two ways to purchase parking in Structure #2:
Purchase pay-by-plate parking in any space marked "Pay & Display." Go to a self-service Daily Visitor Pay Station and follow posted instructions to purchase parking. The self-service station will dispense a parking pass based on your license plate number. Place the pass on your car dashboard so it is visible through the driver's side of the windshield. Parking permits are good for only one lot (i.e., you may not move your car to another lot without paying an additional charge.) Instructions may vary based on lot. Please read posted instructions at each pay station carefully. For more information, please visit the Transportation website.
Purchase all-day parking for $12/day at the Parking Kiosk located at Westholme Avenue and Hilgard Avenue (designated by the "i" on the map above). Only cash is accepted at this kiosk (no bills higher than $20 accepted.) Transportation Services representatives are also present at this kiosk to answer your questions.
Exit the parking structure and head right (north) on Charles E. Young Drive towards the Faculty Center (shown on map).
TRANSPORTATION
If you are coming straight from the airport on March 1st, the Express Shuttle can drop you off directly at the UCLA campus. The Faculty Center is located at 480 Charles Young Drive, Los Angeles, CA 90095. You must make reservations 24 hours in advance by calling (800) 427-7483 or visiting their website at http://www.execucarexpress.com/.
For a less expensive alternative, the LAX FlyAway Shuttle does drop-offs and pick-ups from LAX to UCLA Parking Structure 32 (at Weyburn/Kinross) located in Westwood. To learn more about FlyAway service, call 1-866-IFLYLAX (1-866-435-9529) or visit http://www.lawa.org/flyaway/.
The Culver City Bus (number 6 and Rapid 6) also runs from LAX to UCLA. Take an airport shuttle from your terminal to Parking Lot C, where you will be able to catch the 6. UCLA is accessible via multiple Santa Monica Big Blue Bus lines, Culver City Bus lines, and Metro Bus lines. For more information on which bus lines run to UCLA, please visit https://main.transportation.ucla.edu/getting-to-ucla/public-transit.
For alternative travel options from your hotel to the conference, consider apps such as Lyft and Uber. Lyft and Uber are now accessible from LAX to UCLA with specific pick-up locations located on the departures level of each terminal and the UCLA campus.
For a detailed UCLA map to identify relevant locations, please visit http://maps.ucla.edu/downloads.
Within UCLA, the BruinBus offers free shuttle service to the UCLA Campus and surrounding Westwood area. For more information, please visit https://main.transportation.ucla.edu/getting-around-campus/bruinbus.
DINING OPTIONS
On the evening of Thursday, March 1, we will serve light refreshments during the Visual Arts Reception. On Friday, March 2, we will provide a continental breakfast and lunch to presenters.
Additional hot food, snacks, and coffee can be purchased at the nearby locations:
UCLA Faculty Center Playa Lounge, open to conference attendees all day. Breakfast served from 7:00 – 10:30 AM.
UCLA Faculty Center Main Dining Room and Cafeteria, open to conference attendees for lunch from 11:30 AM – 2:00 PM.
Music Café, located across Charles E. Young Dr. from the Faculty Center near the Ostin Music Center, offers coffee and other café beverages as well as some limited grab-and-go food options.
Lu Valle Commons, located further up Charles E. Young from the Faculty Center, just past Dodd Hall and the UCLA Law School, has several dining options (e.g. burgers, grill, etc.) as well as a coffee house with pastries, fruit, and other grab-and-go options.
Kerckhoff Coffeehouse is located in Kerckhoff Hall near the Ackerman Student Union. Kerckhoff Coffee house offers coffee, tea, and other beverages, as well as some select grab-and-go style food options (i.e. pastries, sandwiches, fruit, etc.)
Terrace Food Court is located on Level 1 in the Ackerman Student Union. Featured restaurants include Rubio's Fresh Mexican Grill, Panda Express, Wolfgang Puck, and more.
Avenue A, located in Ackerman Student Union on A-Level, offers select restaurants including Taco Bell, Carl's Jr., Jamba Juice, and more.
ACCOMMODATIONS
If you need a hotel, there are several options. Lodging is available both nearby and further away from UCLA. When making your hotel arrangements, please consider the availability of bus lines and train lines to the UCLA campus. Included is a list of lodging options that are further from UCLA.
Rooming with another Thinking Gender presenter is always an option. Please visit our Facebook page where you can meet other panelists and make plans.
Discounted hotel rooms for Thinking Gender participants
The Hotel Angeleno is offering single King or double Queen Bedrooms for a discounted rate of $189.00. They are located at 170 N Church Ln, approximately 2.9 miles away from the conference venue. The hotel offers complimentary transportation within a 3-mile radius, including UCLA. They also feature a nightly complimentary wine hour (5:30-6:30pm) and one free valet parking. The Hotel Angeleno is currently offering a special promotion for the popular hamburger chain, In-N-Out: guests who stay a minimum of 2 nights will receive a $15 gift card (1 per room, per stay). For reservations, call (866) 264-3536 and reference "Thinking Gender Conference 2018" for the discounted rate. Or you can reserve online: http://tinyurl.com/ThinkingGenderConference2018. (Link works best with Firefox or Google Chrome, and on a computer or tablet.) The cutoff to book with this rate is February 7, 2018. Availability is limited – book early!
The Comfort Inn Santa Monica is located at 2815 Santa Monica Boulevard and is offering a 15% discounted rate for their Single Queen ($152.15+tax) and Double Queen ($169.15+tax) rooms. They are located approximately 3.7 miles from the conference venue. The Inn is located close to a bus line that takes you directly to UCLA. They also offer complimentary Wi-Fi, breakfast, and parking. For reservations, call (888) 307-7177 and reference "Thinking Gender Conference CODE #2510" for the discounted rates. The cutoff to book at the discounted Thinking Gender rates is February 1, 2018 by 4pm. Availability is limited – book early!
Additional hotel options within walking distance of UCLA
**Please keep in mind that the listed prices are subject to change daily and/or seasonally**
EVENT ACCESSIBILITY AND ACCOMMODATIONS
If you require accessibility-related accommodations, please visit our Event Accessibility page.
GENDER-INCLUSIVE RESTROOM MAP
For a map of the all-gender restrooms, please visit HERE.