Elline Lipkin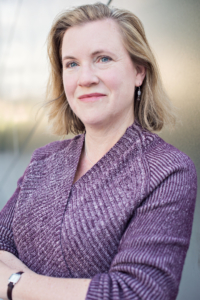 Elline Lipkin holds a PhD in Creative Writing and Literature, and a Certificate in Women's Studies from the University of Houston. She earned an MFA in Creative Writing from Columbia University and graduated from Wesleyan University with a BA. She has been a National Endowment for the Arts Humanities Seminar participant and a Postdoctoral Research Scholar with the Beatrice M. Bain Research Group on Gender at the University of California, Berkeley. While at Berkeley, she taught for the departments of College Writing, Comparative Literature, and Gender and Women's Studies. She has recently taught at Chapman University and Scripps College, as well as with Writing Workshops Los Angeles.
Her books include The Errant Thread, recipient of the Kore Press First Book Prize, and Girls' Studies. Recent publications include a chapter on the poet Alice Notley in American Women Poets in the 21st Century and a chapter in the anthology Mothers Before. Forthcoming work includes a chapter in the book How Old is Too Old? and an essay on poet Eavan Boland in the Los Angeles Review. Her book reviews and interviews on feminist poetics have appeared in Ms. magazine and Women's Studies: An Interdisciplinary Journal.
Recent presentations include panels at PAMLA (the Pacific Ancient and Modern Language Association) and at AWP (the Associated Writing Program) conferences. Lipkin served as the Poet Laureate of Altadena from 2016-2018 and as the editor of the Altadena Poetry Review from 2017-2018.
Selected Publications
"The Terrible Math." In How Old is Too Old? Narratives about Becoming and Being a Parent after 40, edited by Nan Bauer-Maglin and Vicki Breitbart. New York: Dottir Press, forthcoming.
"In Rapallo." In Mothers Before, edited by Edan Lepucki. New York: Abrams Books, forthcoming.
"Catholic Boarding School." In Accolades, edited by Xochitl-Julisa Bermejo and Lauren Eggert-Crowe. San Bernardino, CA: Jamii Publishing, 2020.
"Resist, Reframe, Insist: Alice Notley's Poetics of Inclusion." In American Women Poets in the 21st Century, edited by Lisa Sewall and Kazim Ali. Middletown, CT: Wesleyan University Press, 2020.
"The Art of Losing." In Never Say I Remember, edited by Suzanne Lummis. Special edition chapbook. Los Angeles: Institute for the Study of Los Angeles at Occidental College, 2018.
Altadena Poetry Review. Co-editor. 2016-2018.
"Currency." In Staging Women's Lives: Gendered Life Stages in Language and Literature Workplaces, edited by Michelle Massé and Nan Bauer-Maglin. New York: SUNY Press, 2017.
"Standing on Shoulders Strong: A Conversation with Leading Girls' Studies Scholars." In Difficult Dialogues about Twentieth Century Girls, edited by Donna Marie Johnson and Alice E. Ginsberg. New York: SUNY Press, 2016.
Girls' Studies. Berkeley, CA: Seal Press, 2009.
The Errant Thread. Tucson, AZ: Kore Press, 2006.